Charities are hoping for donations of sleeping bags and clothes to keep the homeless population warm throughout the Winter months.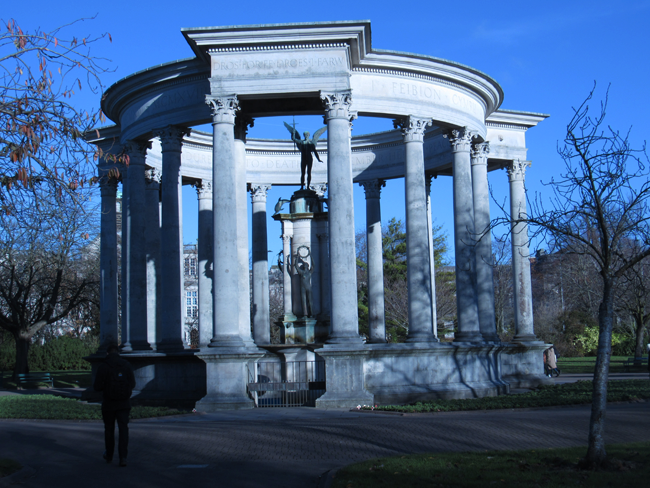 A 32-year old woman, who was allegedly thought to be homeless, was found dead in Alexandra Gardens, Cathays on Saturday.
On 25 November, the South Wales Police confirmed 'the sudden and non-suspicious death of a 32-year-old woman in Alexandra Gardens'.
With temperatures reaching as low as minus one degrees in the city centre, the services available to Cardiff's homeless population are put under sufficient amounts of pressure.
Leader of Plaid Cymru, Leanne Woods asked: "Will this make the government do something radical about the homelessness crisis?," she continued to say that, "this cannot carry on. The minute we accept that this is OK, that this is normal, that 32 year old women die in parks and this is just what happens when there are cuts, is the minute we have lost all compassion and humanity. Will there be widespread rage about this?
Homeless charities in the Welsh capital have now responded to the incident and are pleading for local people to send donations.
The YMCA housing association launched their winter campaign this week by asking the public to donate home ware for those who are sleeping at the association throughout December.
A spokesperson from Cardiff's YMCA housing association said that: "At the moment we've put out a plea for sleeping bags for the homeless people who will be using our floor space this winter."
SLEEPING BAGS NEEDED! #WinterIsHere & we desperately need sleeping bags to help the rough sleepers using our floor space. If you have any spare then please get in touch or donate them to our main reception at The Walk or one of our charity shops in #Cardiff #helpthehomeless pic.twitter.com/dAv20NHnpD

— YMCA Cardiff H.A (@YMCACardiffHA) November 27, 2017
Similarly to YMCA, The Huggard Centre, whose mission is to help the homeless population in Cardiff, said that apart from money, they are in need of towels, socks, sleeping bags, back packs and both men's and women's deodorants.
Regular volunteer at events to help the homeless, Rosemary Brunnock said that: "there are plenty of ways that people can get involved to prevent these things from happening. Human kindness is of essential importance. If everyone just helped a little bit, we really would stop these awful events from occurring in Wales. This is 2017, you wouldn't think it."