Daffodil not only serves local-sourced Welsh food, but also sources ingredients from local suppliers.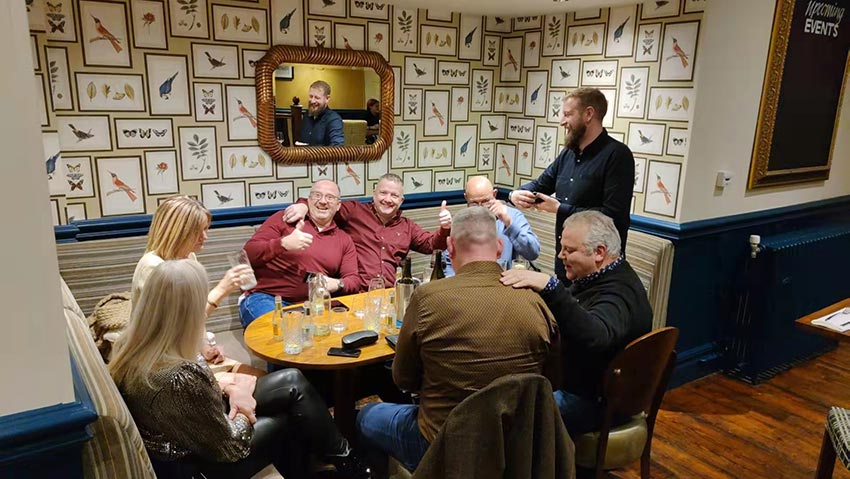 A local gastropub championing Welsh food and drinks opened in the city centre on Monday, with its general manager Alex Howells saying its ethos of celebrating Welsh produce.
Serving traditional Welsh dishes like Welsh lamb and ham hock scotch egg, as well as naming the gastropub after Welsh national flower- "Daffodils", the local Welsh gastropub attracted customers to have a taste of the local flavor on the first day.
"I want to open a really good traditional Welsh, local, seasonally-led pub in the city center. The local food that we do have here are what you may not have experienced elsewhere in the world, " said Alex taking charge of the gastropub.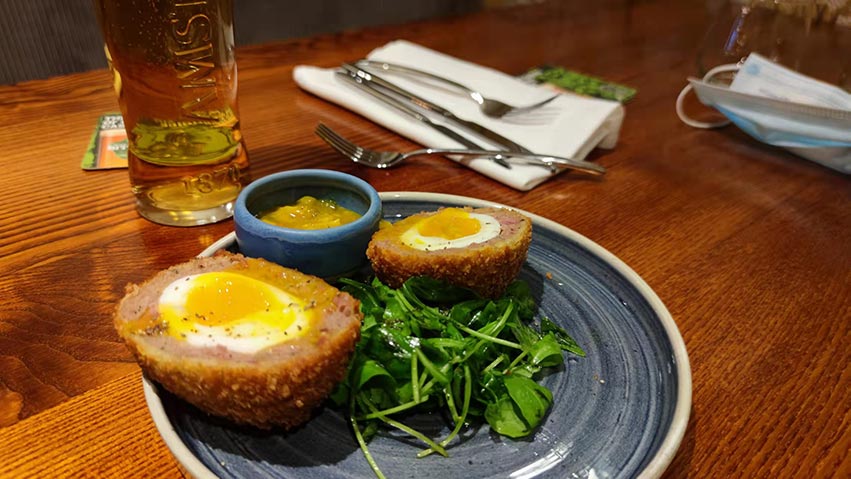 The gastropub is located at Windsor Place in the city centre. Its owner Croeso Pubs Limited took over the venue's ownership from a former Brain Pub, which was closed during the COVID-19 pandemic.
Alex found that there aren't too many places that offer local Welsh and seasonal traditional food in the city centre.
"I feel this is a hole in the market that needs to be filled within the centre of town," said Alex, adding that it was where his inspiration to champion Welsh produce came from.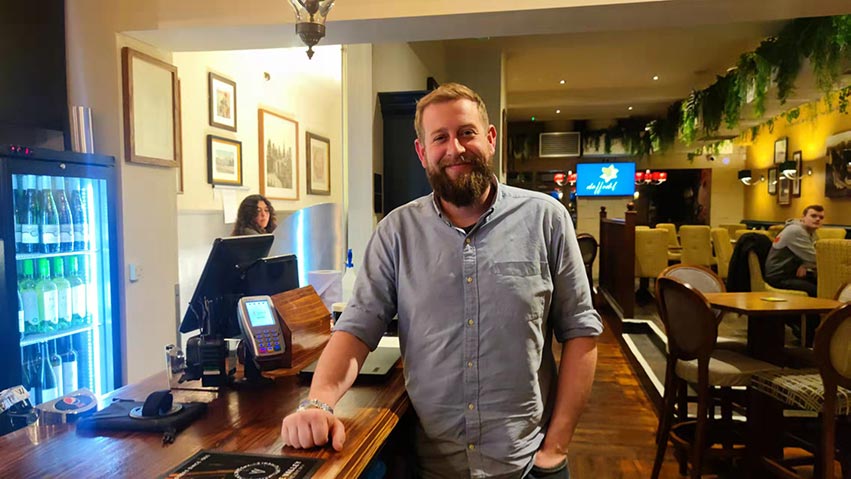 The gastropub is divided into the bar and dining section, which are decorated of different styles. Alex said that Daffodils is a food-driven pub which is the first of its kind in the city centre.
"People can hop in for a drink, sit down, have a look at the menu and then think 'I also love the food here.' " said Alex, referring to the dual nature of the gastropub satisfying a wide range of customers.
John Lewis, who worked in a nearby business development robotic company said it was the good location and proximity for work that brought him here.
"Surely it also serves upmarket food and is surrounded by nice vibe and agreeable atmosphere," he added.
Daffodil's menu features varied starters, main courses and desserts made from good-quality locally-sourced products, according to chief cook Jamie Newman.
"We have quite a broad outlook on the types of dishes that we use. Dishes like the Harrissa Roast Lamb and things like traditional chips, peppercorn sauce, mushrooms, tomatoes are all using Welsh seasonal products," said Jamie.
Daffodil also sources ingredients from local suppliers, which aims to champion more small business here , according to Alex.
"The meats are genuinely from the Vale of Glamorgan, and then Ashton's fishmonger is in the market, which is just on the road. We've got great suppliers and small businesses on our doorstep. Why use big multinational companies or massive suppliers when you can use the small businesses around you that needs growing?"
Despite featuring Welsh food, Daffodil is inclusive in recruiting people from different backgrounds, which Alex believed is a way to introduce and bring Welsh culture to people around the world.
"We recruited students from Cardiff University. We also have Welsh speakers within the business as well," said Alex, "Using people who come to Cardiff is very important because they're going to be the future of Cardiff. People coming here really fall in love with our beautiful country."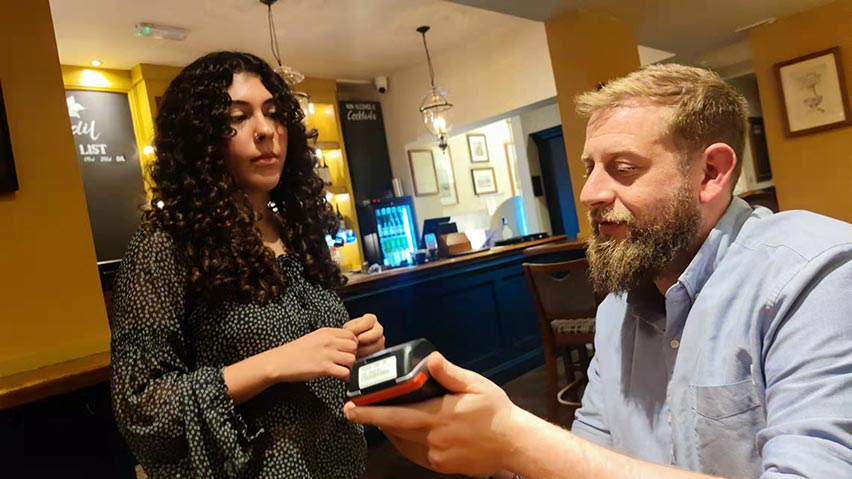 Cirstiee Davies, the restaurant supervisor, revealed that the gastropub is in keeping with the revival of Welsh culture.
"Local stuff in Wales is coming back into fashion and we're trying to get across to other nations, especially when everyone from around the world comes to university and community here," said Cirstiee. "We not only want to serve customers, but also let them know more about the Welsh culture."
As the business went on, the bar was even busier on Thursday. Gathering of diners and drinkers could be seen at every corner, chatting, laughing and toasting.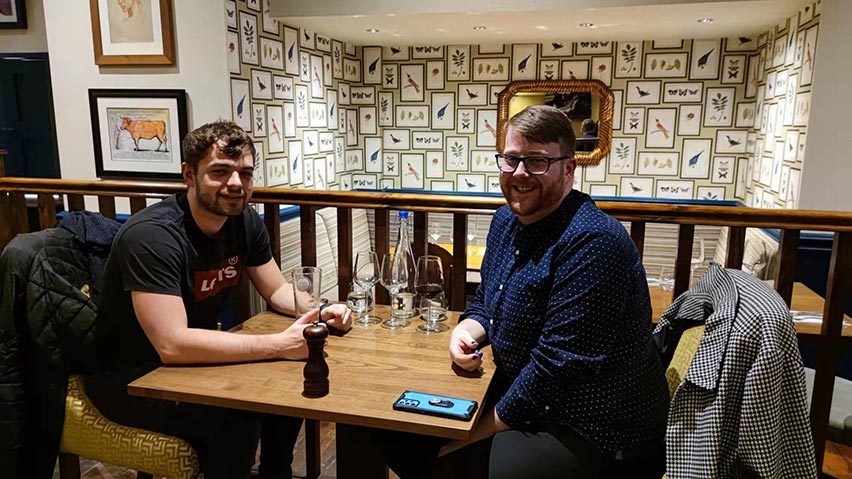 "I feel quite nice dining here as they serve the local food for locals like me. Really delicious! I want to come back again," said Luke Howells, a local customer working for Welsh Council.