Chopstix offers a relaxed, fast service and affordable eating experience for people of all ages.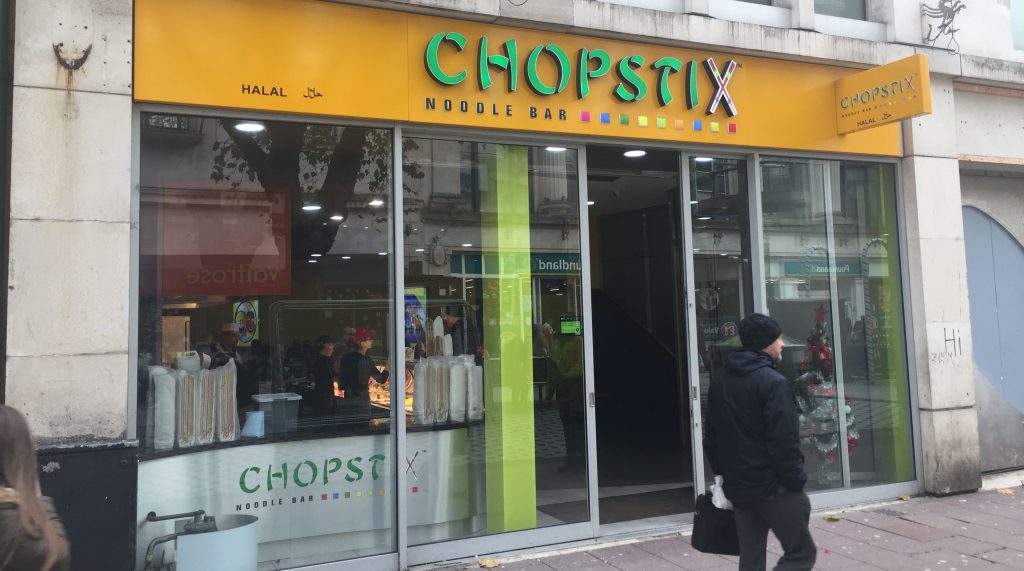 It is not a fancy restaurant neither is it a place for a luxurious treat.
But if you are looking for quick service, oriental inspired fast food at an affordable price, then Chopstix Noodle Bar is your best bet.
Located at the Cardiff City Centre, Chopstix, offers a casual, convenient dining experience for people of ages.
With a simple "canteen like" setting, warm ambience, Chopstix serves noodles, rice with different toppings such as sweet and sour chicken, sweet chilli chicken, caramel chicken, salt and pepper chicken, oyster sauce chicken among others with a price range from £4.50 to £6.50.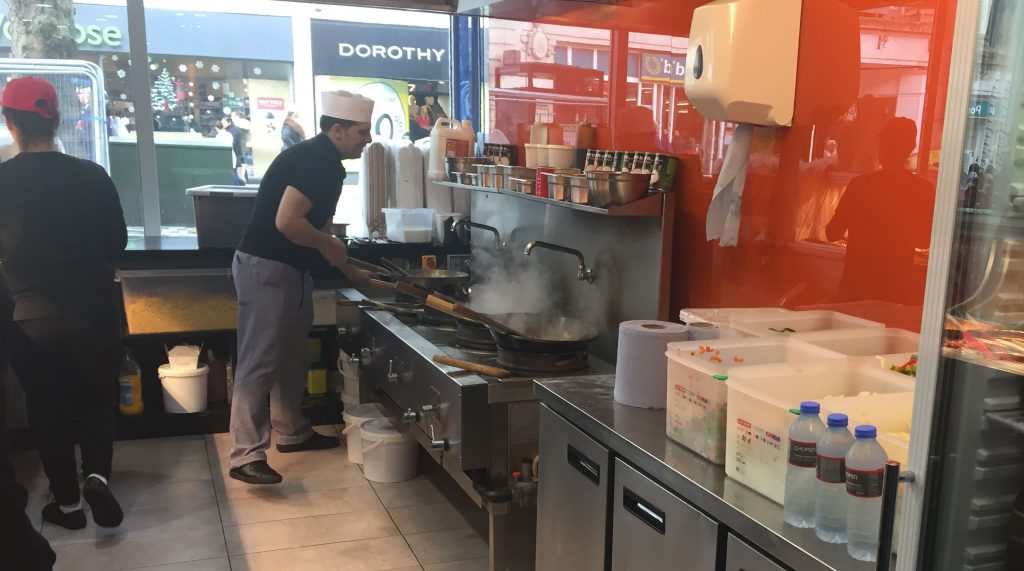 What makes Chopstix special is that the chefs cook the food on site to be served as fresh as possible. The restaurant also only uses chicken breasts that are also Halal certified making it available to a diverse and multicultural society. The restaurant also insist it does not add monosodium glutamate (MSG) to its foods.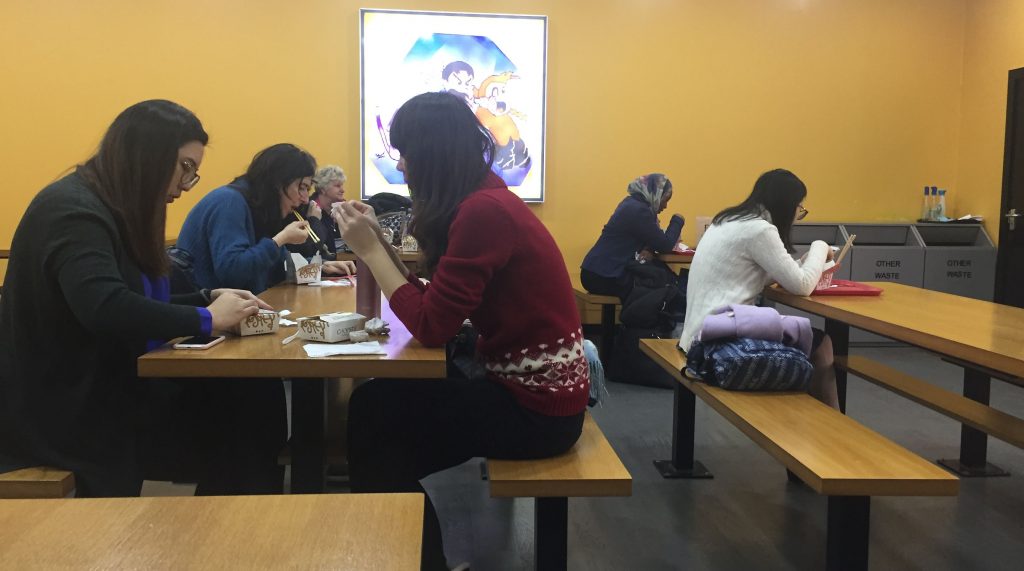 Chopstix is always buzzing with people – children, young people and the elderly and especially people with little time to spare.
The restaurant serves food with disposable packs and cutlery and saves staff the tedious task of washing dishes.
I enjoyed the casual ambience of Chopstix and having been there twice, it is also quite difficult to say which of the toppings one must choose because they are all delicious. However, the salt and pepper chicken and oyster sauce chicken got me yearning for more.
The waitress are quick with their service which makes you spend less time to get served. It is fair to say – they know their job.
One remarkable thing, I experienced at Chopstix was that the servers are patient to give you bites of all the toppings (provided you are up to it) to taste if you are not sure what to choose.
The "canteen like" setting which gives it a casual environment could be "spiced up" with some music in the background so it is not so boring.
Additionally, it will be in the interest of the restaurant to ensure that supervisors make a little time to answer questions and not give the "we are too busy" attitude, since that was exactly what I got when I had to do this review.
But on a brighter note, the food at Chopstix is heavenly and it is a must eat place for everyone!
Star rating: ☆☆☆