One in third adults in UK check their message even in midnight, and admit their overuse of it has caused some problems. Does everyone agree on this opinion?
Adam Wilson 30 asset financer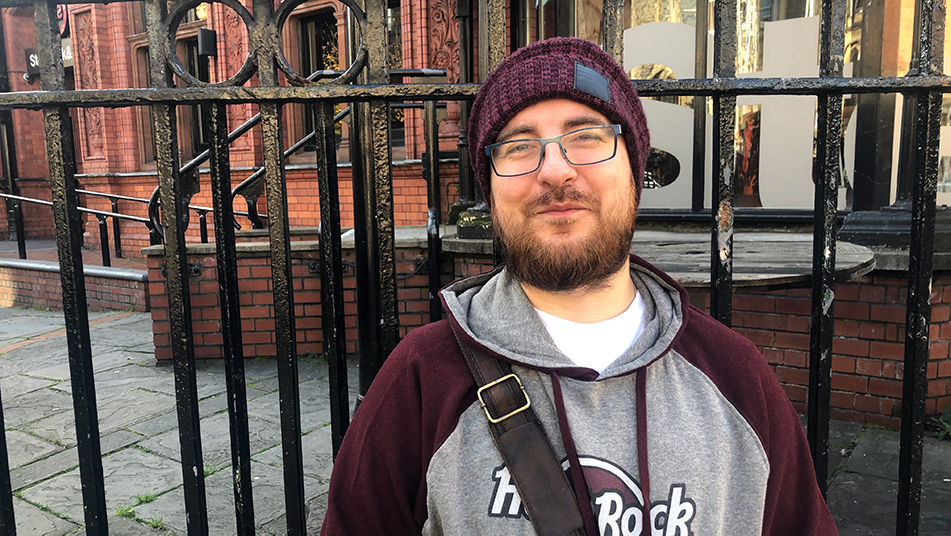 "Yes, I mean I spend a lot of time indeed, between 4 and 5 hours. I used the app Pokemon Go the most.
"I will not reduce my screen time because I spent so much time in front of computer and I deal with so much numbers,this is a kind of my way to escape, to get away from them. For me, it's a good thing for my mental health rather than suffering from burning out."
Sylvia Costania 24 Cyprus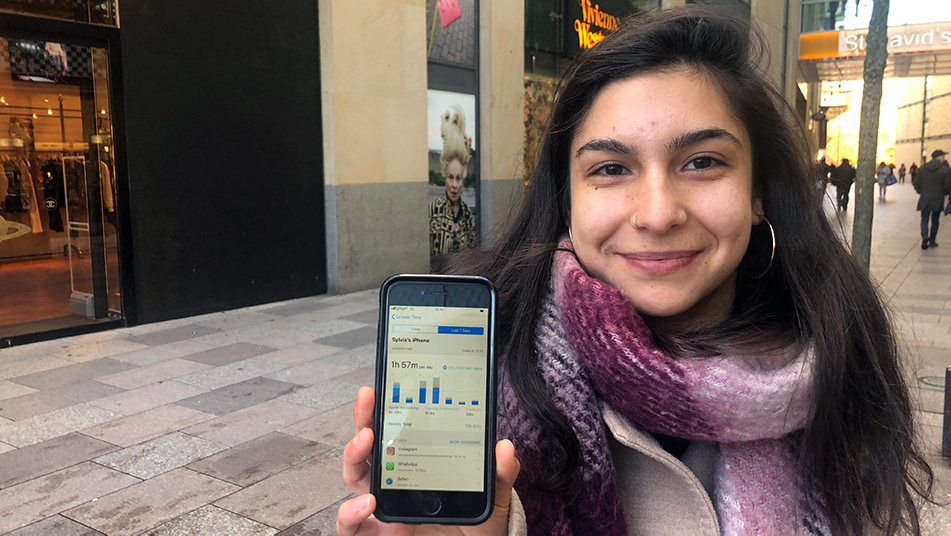 "I spend lots of time on my phone , because I have to do a 12-hour job so that I don't check my screen a lot during my work time.
" I will not reduce my screen time, the impact is good and bad, both. Because, you know, when you walk around in Cardiff, you are on your phone and you don't see around, you don't know what is around you. The good also be, you can touch with your friends from abroad."
Leo Parcell 20 Missionary
Grant Hawkes 19 Missionary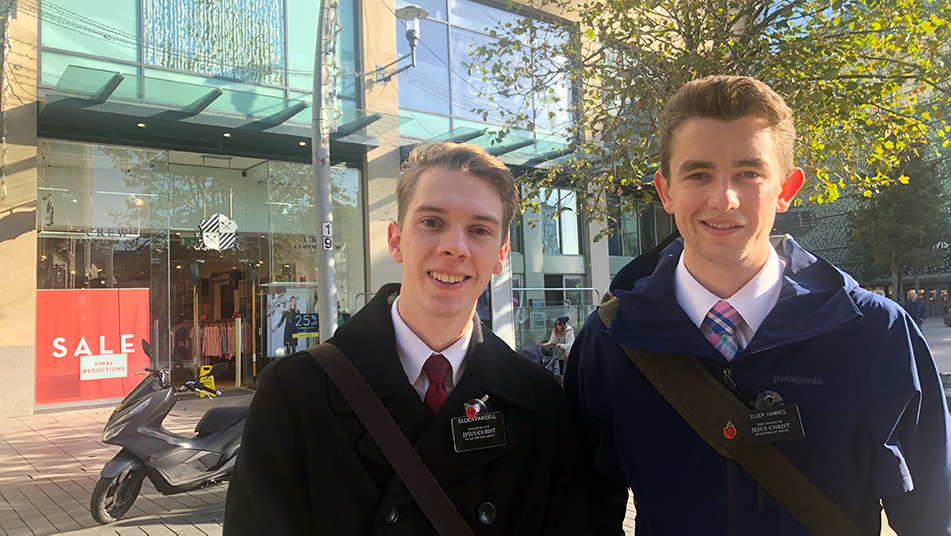 "No, my screen time isn't very long, I would say half an hour or 45 minutes. For us, the phone use is quite purposeful. We are working for the church,and do most of our work face to face. I think it's quite beneficial is just a tool for us to reach more people."
Rebecca Citric – 28 – assistant manager BarBurrito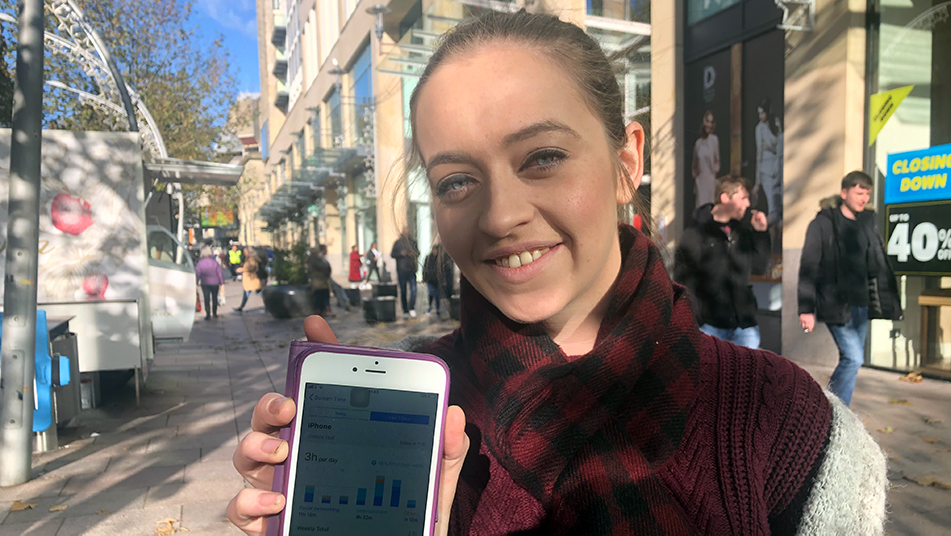 "Yes! I usually use my phone two to three hours a day. I think it's too much. The screen time tell me that how much I use it. Sometimes, I see it 4 hours a day, I mean how?
"I use Facebook and instagram the most, and I think they all have good impact for me. I try not to share anything negtivejust because I don't think it is a good thing to do. I just try to share positive staff on my facebook!"
Darren Driscoll 47 Cardiff bus driver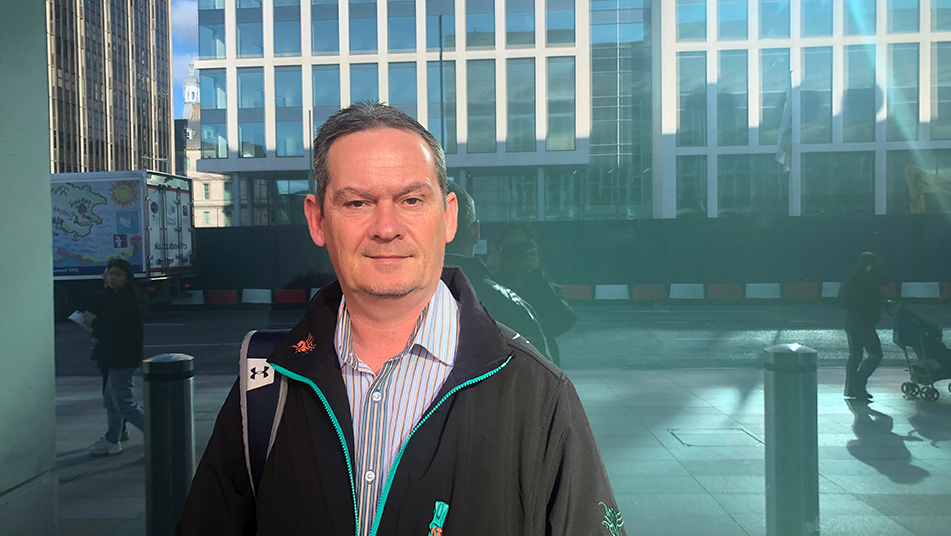 "No, I don't use much time on my phone because I have to work. I can't really use use the phone when I behind the wheel, so I just look at it in my breaks. Proberbly two hours every day."
kazuki Nagoya 40 journalist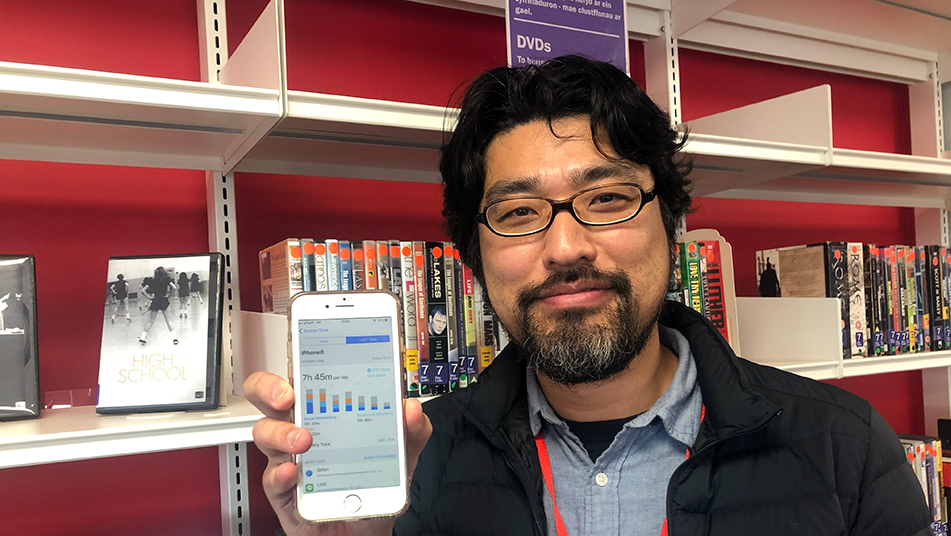 "Over 7 hours, I am shocked by that. I checked news and also social media. I also use my phone for study. I will not reduce my screen time, I'm ok with that, because I don't use it for entertainment. It's necessary for me, I think I use it in a proper way and it's good for me."