With the Coronavirus lockdown in full swing, Doctor Who fans reminisce about how the show impelled them to visit and fall in love with the Welsh capital.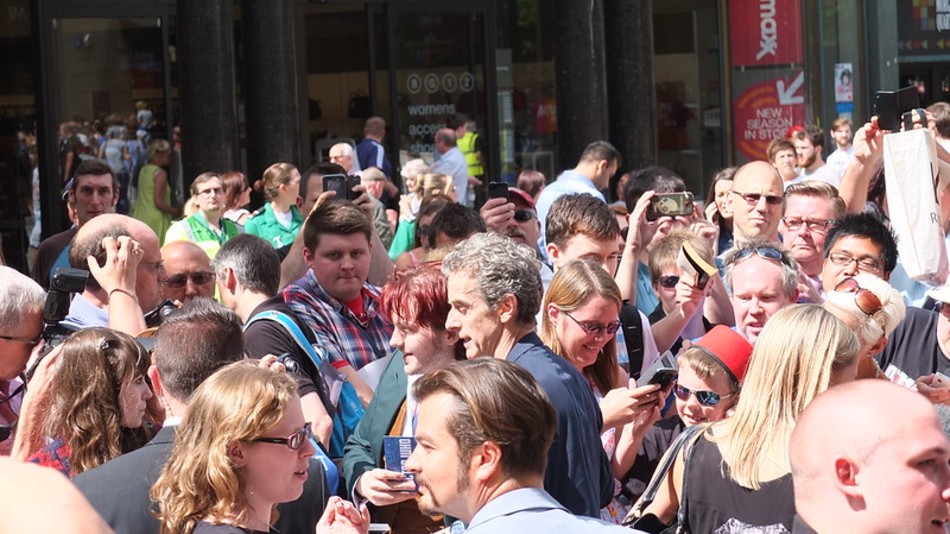 When Michelle Birkby first visited Cardiff, it was pouring down with rain.
This did not, however, dampen her enthusiasm for visiting the city she came to know through the television screens when watching the BBC's Doctor Who and its spin off Torchwood.
"The first place I visited was Cardiff Castle and I fell in love. It was so strange and baroque and enchanting and different, very other worldly, " she recounts.
"Now I see the castle pop up in everything – the library is the TARDIS library and it was in the Sarah Jane Adventures too. I see the smoking room. I saw it in Stolen Earth – and it took me right back.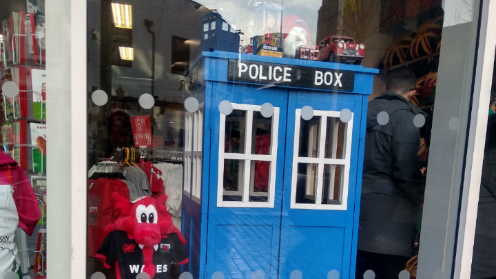 "Not to the castle, oddly enough, but to when I got lost looking for Castell Coch and ending up wandering the woods and finding the source of the Taff. Reminding me of escaping to somewhere very different from London and happy to get lost in it."
Michelle was sharing her nostalgia about Cardiff, after Doctor Who fans organised a simultaneous watch-along, a month after the first one.
These watch-alongs, put simply, imply fans of the sci-fi view certain episodes in tandem, engaging on Twitter with fellow aficionados, famous actors, writers and directors.
In short, they are about watching the show together and creating a special community in spite of the Coronavirus pandemic.
The episodes that Michelle was talking about, like many of the ones from the early years, were special for certain fans for an additional reason.
The Stolen Earth and Journey's End mean a lot to many fans because of their reliance on South Wales for filming locations, allowing those who miss Cardiff and the periphery to look back on their past visits, experiences and memories of the city.
Originally shown in June 2008, Russell T Davies's double episode aired when the show's South Wales connections were at its highest, when Cardiff tourism chiefs claimed that a large part of the 40% increase in visitors to the city during the same year were down to the show's popularity.
Filming locations for these two episodes include Cardiff University, South Wales Traffic Management Centre, Plantagenet Street and Nant-Fawr Road. Local localities, such as Penarth, Barry Island and Pontypridd were also used.
One of my favourite nights in Cardiff: halfway through series 4, going for a drink with David & Catherine in the St david's Hotel and telling them the plot of this. Such a good time #SubwaveNetwork

— Russell T Davies (@russelldavies63) April 19, 2020
Blaine Coughlin, like Michelle, had never been to the city before Doctor Who started filming there. But since his first trip, he has returned several times, including for his first weekend break with his future husband.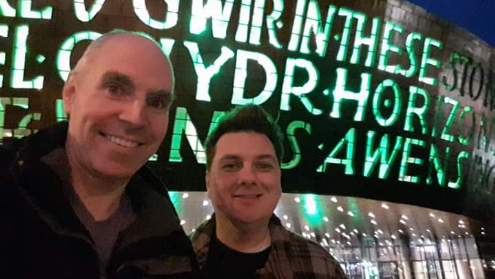 "The fact that my favourite ever programme is based there first inspired me to visit and we have explored more and more of the city and beyond each time.
"We always find the place hugely welcoming and friendly."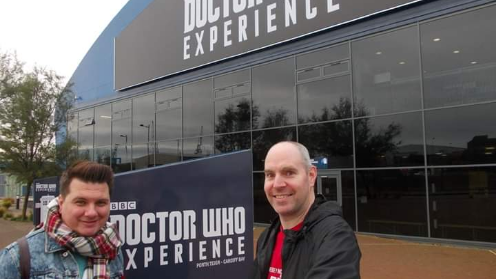 For Charlotte, an A-Level student in England, seeing Cardiff in those episodes reminded her of the two special trips she had taken to the Welsh capital.
"Firstly, I was taken there as a surprise for my 12th birthday and I loved it not only because the [Torchwood] tower is so iconic, but also because the place itself is gorgeous.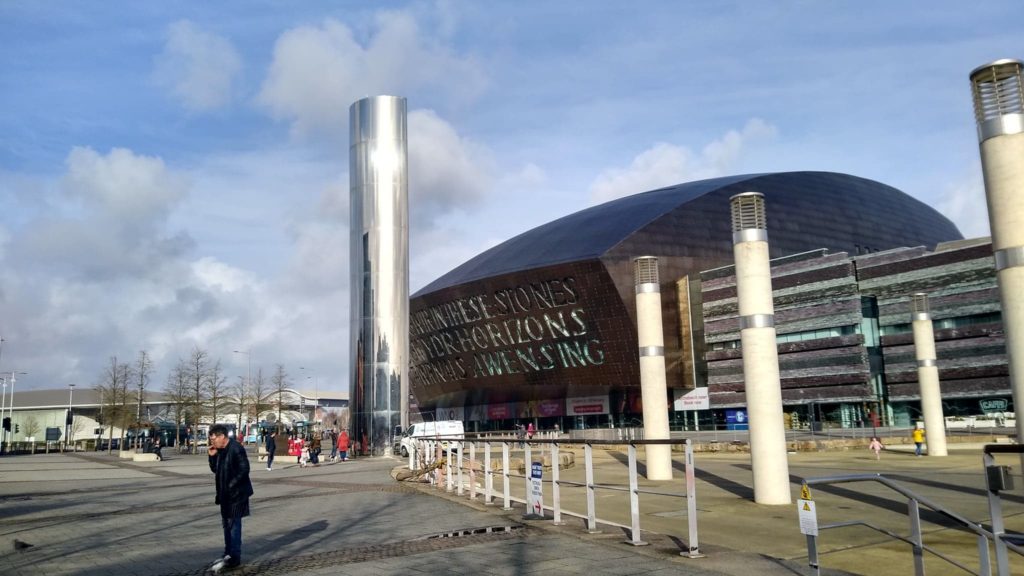 "More recently, I went to Cardiff for an open day, but I made my family stay overnight so we could spend the day afterwards going to visit the tower and Ianto's shrine."
Just in case you were wondering how much Doctor Who changed my life, it pushed me to Cardiff and an amazing three years at @MCJ_USW 😍 #SubwaveNetwork https://t.co/iN8kWIBYaW

— Alex (@disFag_) April 19, 2020
#SubwaveNetwork missing Cardiff. Miss Doctor Who. Tonight is helping

— JPaulGreen (@JPaulGreen) April 19, 2020
Go #Cardiff!!!!!!!!!! #SubwaveNetwork

— John Barrowman MBE (@JohnBarrowman) April 19, 2020
In these dark and uncertain times where everyone seems to be yearning for happy memories, it is the city of Cardiff which has pulled at the heartstrings of many up and down the country.
And for Michelle Birkby, seeing the Torchwood Base in The Stolen Earth conjured up a specific memory of her sitting on Cardiff Bay, looking out to sea.
"It was my last day and I had an hour before my train, and I sat there and started daydreaming. It was an incredibly peaceful time; just pure happiness and every time I see Torchwood in Cardiff I think of that day."