Nathan Wyburn is a local Welsh artist, who specialises in an unusual medium of art.
In a room in a house in a suburb of Cardiff, there is a studio where artist Nathan Wyburn is creating his artwork. Nathan is a 27-year-old Welsh artist whospecialises in unusual art made out of unconventional materials such as food, makeup and glitter.
Nathans career took off when he published a video to his YouTube account (link) of him making Simon Cowell out of marmite on toast. "Originally the idea came because I saw a newspaper headline…. it said, Simon Cowell… you either love him or you hate him, so somewhere in my head, I thought Marmite! – you either love it or you hate it, I thought what if I could do Simon Cowell's portrait in Marmite. I tried it on a bit of paper and thought this isn't working very well, so I thought of a medium more authentic than using paper- toast!"
The artwork was uploaded onto YouTube 7 years ago, and to date, it has received over 210,000 views. Reaction to the video occurred quickly and the press became interested in his work. He had emails from- ITV Wales, the BBC and Blue Peter all asking for interviews. Even Marmite themselves got in touch with Nathan allowing him to make money from his artwork- turning his passion into a career. However to make it a success, Nathan realised that he needed to incorporate other unusual materials into his artwork. Items such as everyday materials that you find about the house; makeup, fake tan and sand from the garden.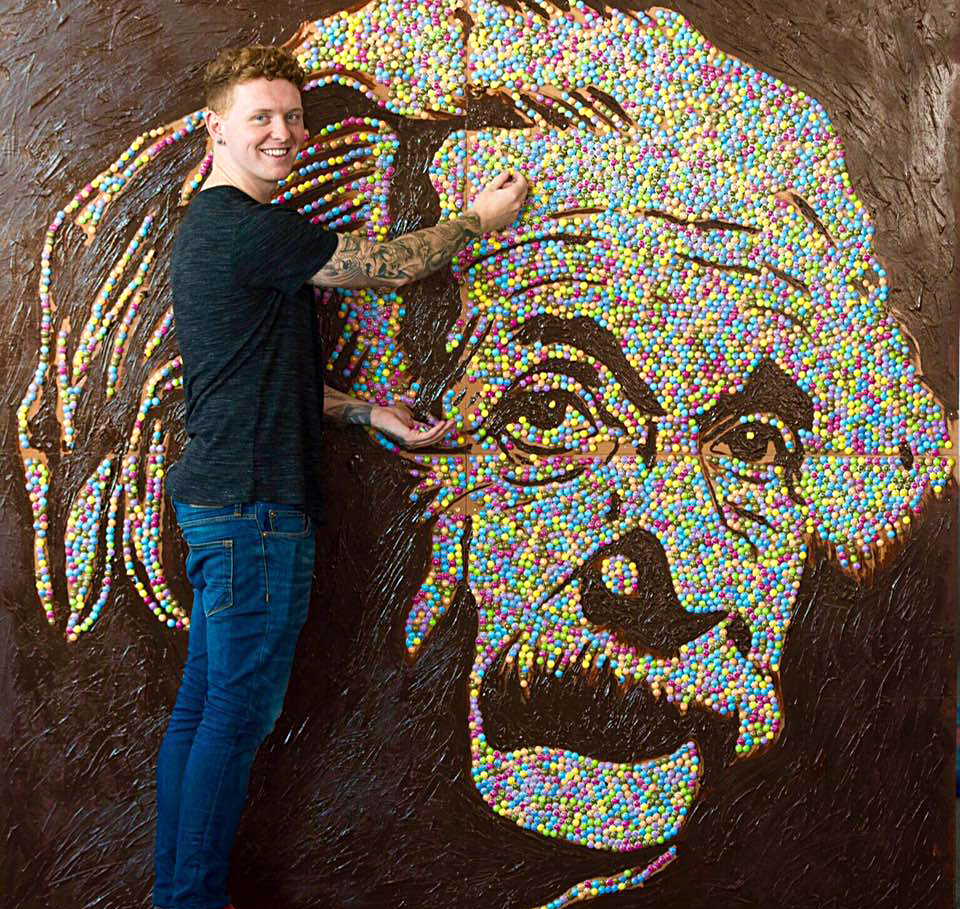 Nathan has worked with many different materials apart from Marmite. When asked which was his favourite material to date the answer was pizza. This is where he makes portraits of celebrities using pizza toppings.
"Pizza portraits are fun because they look authentic and foodie. People will see the pizza before they see the portrait. They are [the pizzas] just playing off the fact you often sit at home on a Saturday night and watch the biggest movie of the moment."
Nathan swears that he likes all of the materials he uses to create his artwork from but when pressed he said his worse one was cat food. His portrait of Katy Perry, and he said it absolutely stank, so maybe for that reason, it's not one of my favourites."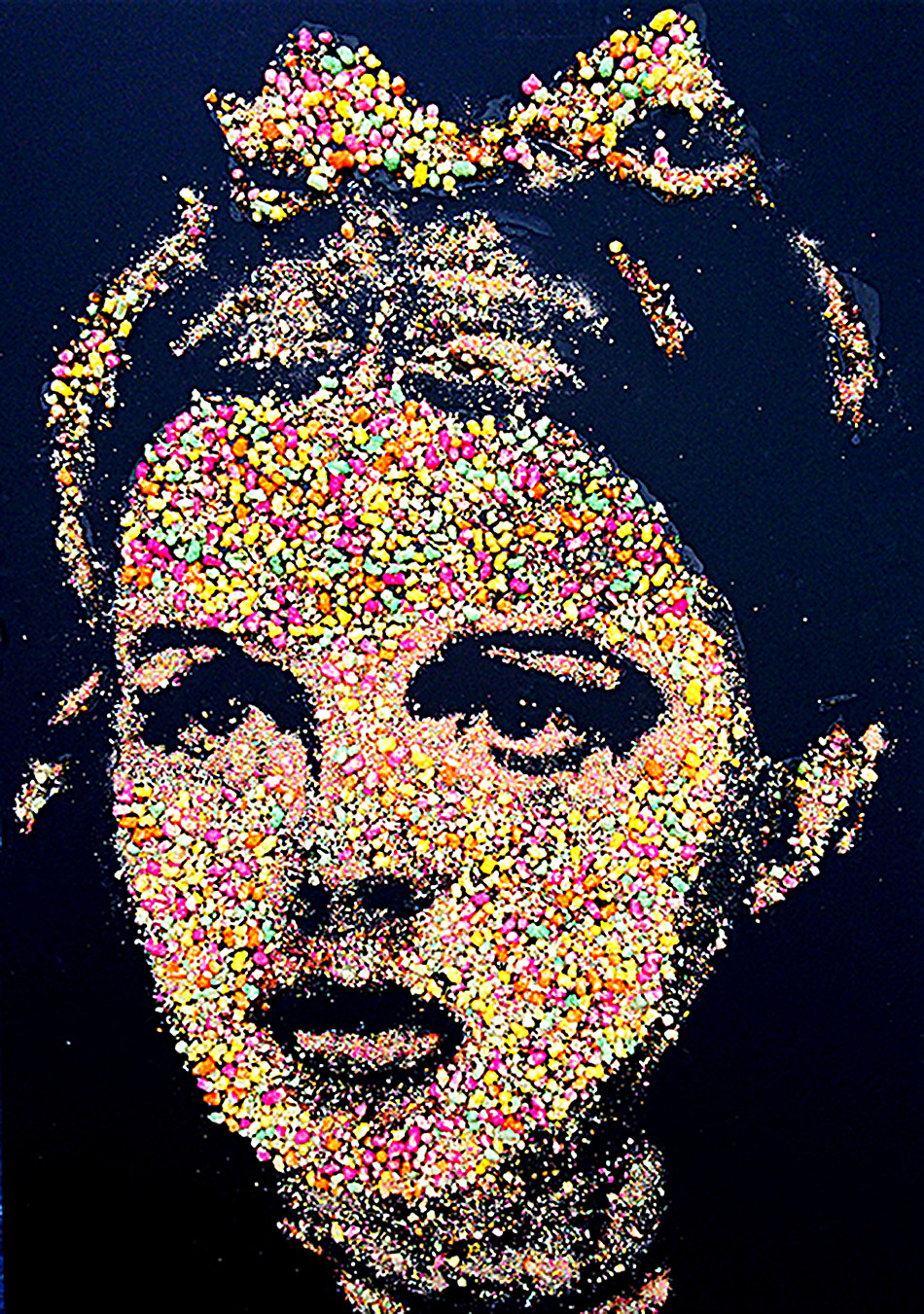 To date, Nathan has created hundreds of pieces ranging from the iconic Simon Cowell artwork to the lesser known but still as fabulous Judy Garland from rainbow drops. However, when asked which piece was the most challenging artwork date he said: "the portrait of Rupert Murdoch, it uses 5,000 images of the people who were involved in the phone hacking scandal in 2011 by the news of the world…The piece made the front page of the Guardian which is my favourite achievement to date. It took me a month to create because of its size. It's nearly 10 foot tall….It's quite topical, and I've had a great response from Charlotte Church, she said she thought it was amazing." To see the news of the world artwork, watch the YouTube video below.
.embed-container { position: relative; padding-bottom: 56.25%; height: 0; overflow: hidden; max-width: 100%; } .embed-container iframe, .embed-container object, .embed-container embed { position: absolute; top: 0; left: 0; width: 100%; height: 100%; }
Nathans inspiration comes from anywhere; he can be walking around the supermarket, and the name of a brand or an individual food product can trigger an idea for new artwork. He told me that "influence can come from anywhere song lyrics, and sometimes it's the person first, sometimes It's the material first, it's always exciting." Regardless of where the idea comes from his art is always about experimenting and not allowing himself to get bored. He told me complacency is the killer of creativity, so you have to keep challenging yourself. By using all of these materials, I am always being challenged."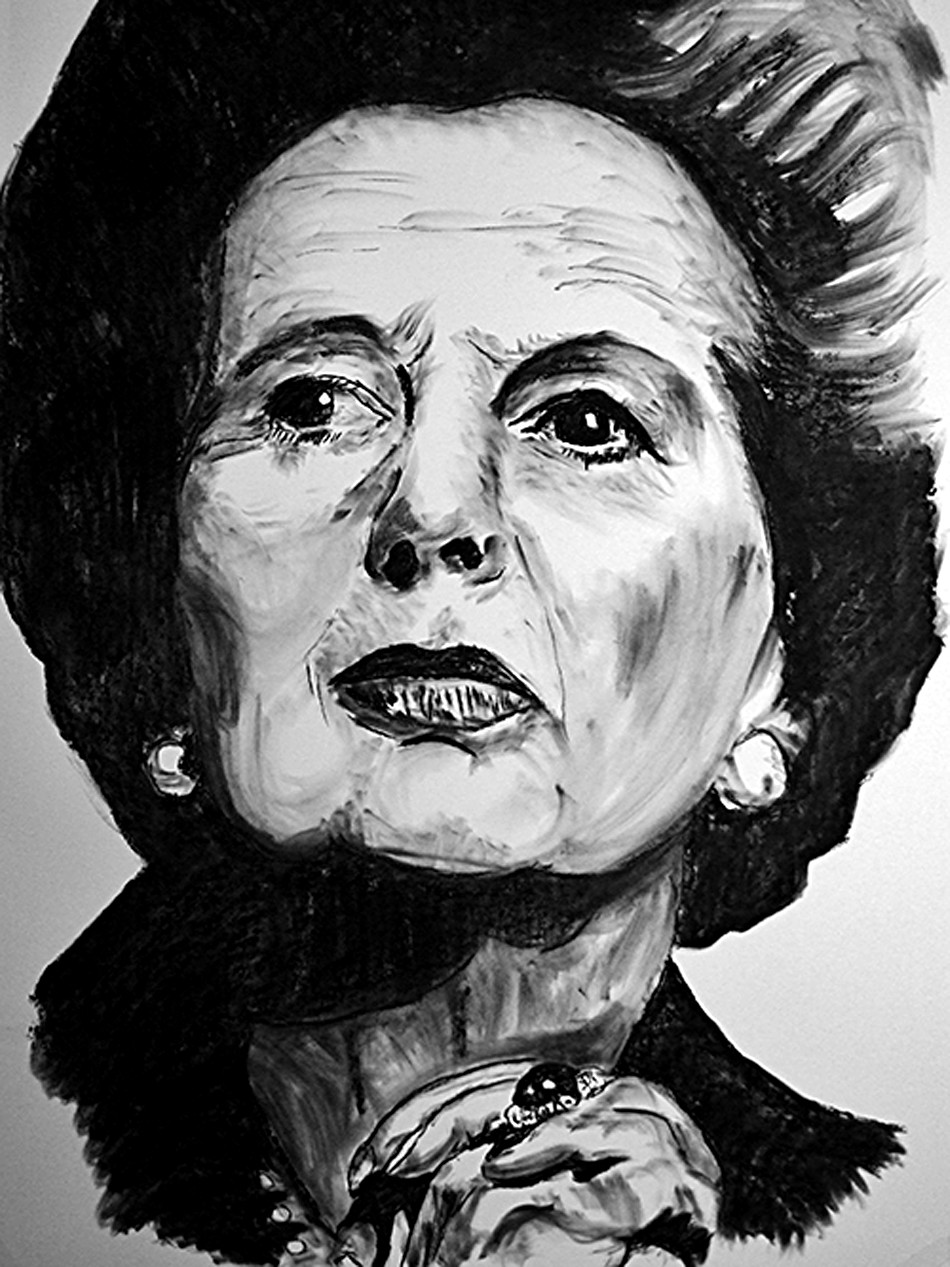 From talking to Nathan, it is clear to see that his artwork has nods to famous arts his idols. I asked him which three artists dead or alive would he like to have dinner with? What would he ask them and why? His first answer Andy Warhol was given without a hesitation. He said "I would like to find out all of the gossip about all of the icons he met over his time, all of the people he photographed, there was so many. Maybe go on a night out with him that would be awesome, I like to party, and I know he liked to party."
His second answer is Chuck Close, an American painter well known for his drawing technique where he uses grids to scale up art to a massive scale. Nathan explains "by focusing on that little bit [each square], by the time you have done it all and stand back you've got that great thing. I would like to thank him in a way for teaching me how to draw."
The last person Nathan would line to dine with is Damien Hirst, a British artist known for his art around the theme of death. Nathan said, "it would be amazing, to speak to the man himself and get into his head a little bit."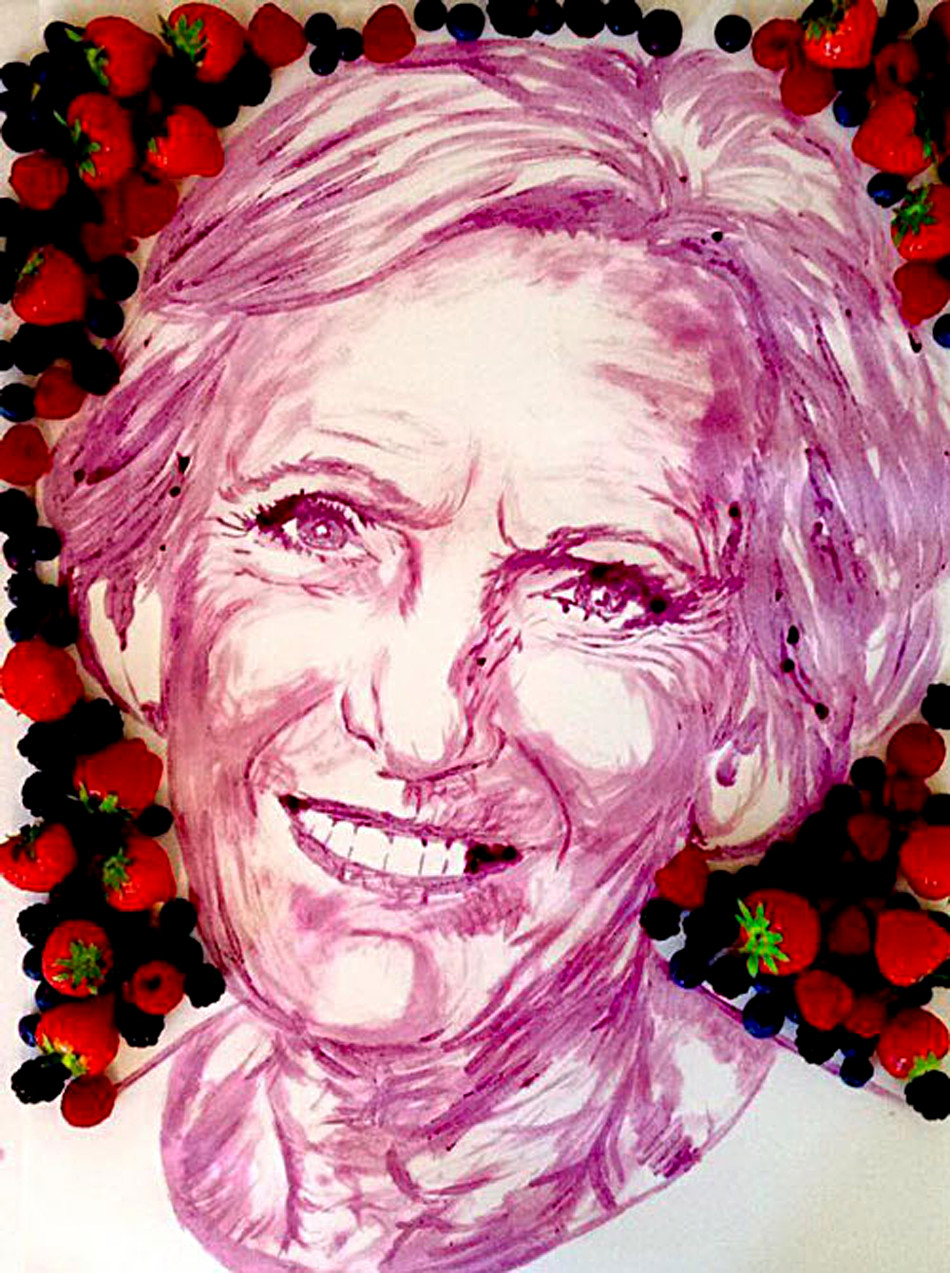 For a 27-year-old, Nathan has achieved a great deal so far, and he is on the art curriculum in schools in South Wales. His art is being studied alongside his idols such as Warhol. When asked how children can studying his art be as successful as him, he said "think outside of the box, don't limit yourself to what you think art can be."
Alongside side his artwork, Nathan also works with many charities, one of them is Bullies Out a charity based in Cardiff, to hear about his work with the charity watch the video below.
.embed-container { position: relative; padding-bottom: 56.25%; height: 0; overflow: hidden; max-width: 100%; } .embed-container iframe, .embed-container object, .embed-container embed { position: absolute; top: 0; left: 0; width: 100%; height: 100%; }