Residents in Splott organised a street bingo night in order to keep themselves entertained as well as follow the social distancing rules.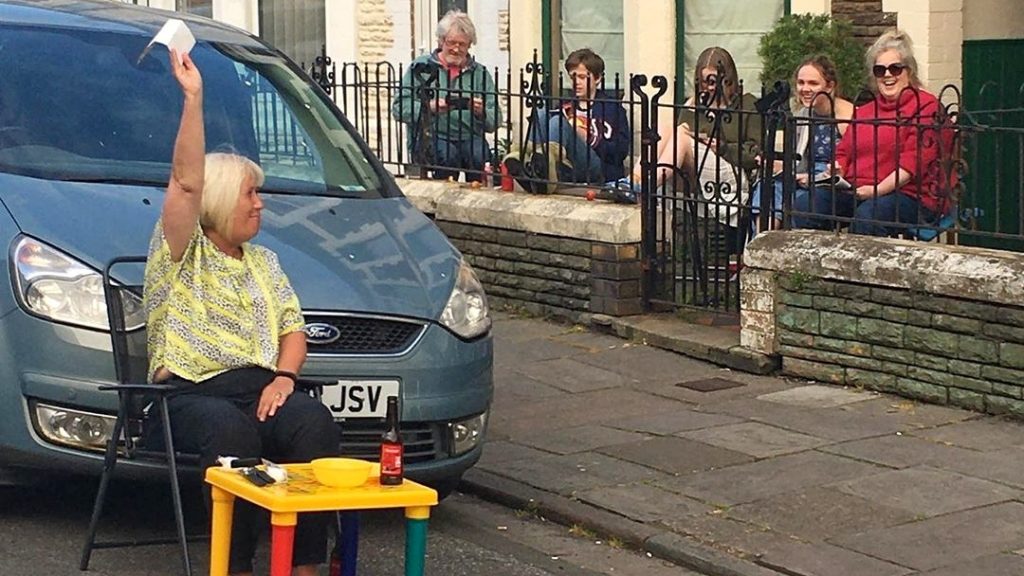 As we step into the 7th week of the Covid-19 lockdown, a lot of people are getting tired of online meetings and virtual events. A couple of photos showed up at this moment on social media and caught people's attention in Cardiff.
In the photos, several residents were sitting outside the house or on the street, playing a bingo game, and having a good time.
According to Wayne Tugwell, a local resident who has been living in Splott for ten years, this doorstep bingo was organised by neighbours. Each house that took part donated something as a prize, such as wine and chocolate.
This post had more than 1000 likes and comments such as "brilliant" and "great spirit and support in such difficult times".
This is not the only event that shows the community spirit in Splott. Wayne said that some residents on Railway Street in Splott have a daily 20 minutes dance class. Five local postmen joined in last week.
Ryan Davenport is one of the postmen. Ryan said that the community spirit on that street was amazing, "I think this can be a good way of entertaining and exercise as long as it's within the social distancing rules applied by the government."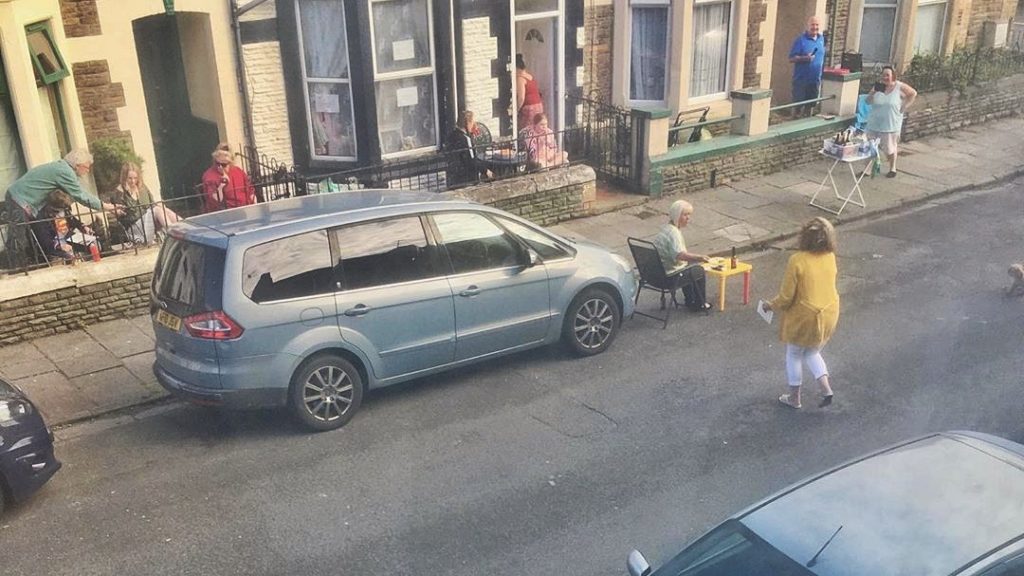 Except for enriching people's lives under lockdown and social distancing rules, Wayne found out that these events have also strengthened the relationships among neighbours, "we're now talking a lot more to each other, not just 'hello' and 'how are you'."
"We've already started planning who's house will be hosting the 'end of lockdown' party," said Wayne.
Relationship building: The almighty bingo card
Residents in Splott showed us loneliness is not the only thing we can have under social distancing rules. Instead of locking themselves in the room and being consumed by loneliness, residents in Splott found ways to build relationships with their neighbors. They achieved it.
If you are feeling distanced from your families, roommates or your neighbors, why not try the same measure they took? Use this bingo card… What you receive will be more than a prize.