Food is a feeling and for those who like experimenting with it, this is the perfect place for them to explore foods from different parts of the world right here in Cardiff.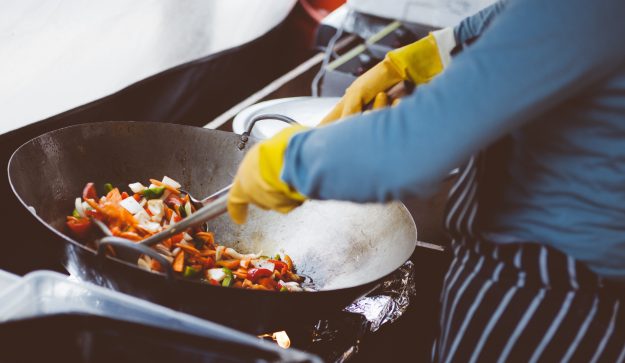 The cuisine of a country reflects its culture and people. Food is not only essential for survival but is also deeply enjoyed by people if its matches their taste.
Going out to eat is one of the most common ways for people to socialise or just fill their tummy when cooking's not on the cards. However, in this era of globalisation, eating only one cuisine is boring and everyone wants to try out new food all the time.
Luckily, the opportunity to experience the world by replenishing tastebuds is just a walk away. In the vicinity of 1.5 kilometres, Cardiff offers authentic cuisines from most of the countries in the world. This article covers the best restaurants for Greek, Turkish, Persian, Indian, Japanese, and Australian cuisines.
Trystan Cook, owner of Hotpot Spot, a Chinese fusion place in Albany Road said, "The food is a part of the experience obviously but it's also about the social aspect and making it as approachable as possible."
Most of these restaurants are independently owned by families living in Cardiff. What makes them stand apart is the quality and authenticity of their food.
If you're a student, parking fees is not the only thing you will save since most of these restaurants offer student discounts.
Planning with friends for something to eat? Worry not, Cardiff has you covered.
(Please view the video in full screen mode)
.embed-container { position: relative; padding-bottom: 56.25%; height: 0; overflow: hidden; max-width: 100%; } .embed-container iframe, .embed-container object, .embed-container embed { position: absolute; top: 0; left: 0; width: 100%; height: 100%; }
Here is an interactive map that tells you all about the restaurants and lets you experience the places in 360°