Rating: 4 Stars
Having a burger and chips is something that people have when they go out to eat, but at Eddie's Diner a burger and chips is a whole experience.
Walking into the diner within Mermaid Quay, we were seated after a very short wait and the staff were very friendly, giving warm smiles and greetings as we walked in.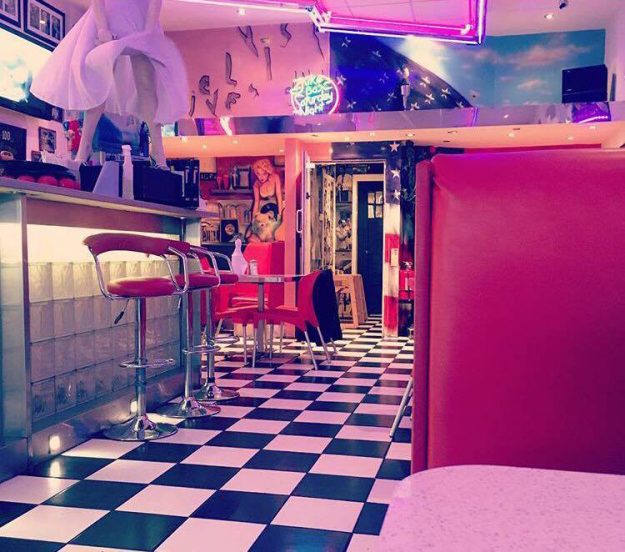 Being a 1950's American diner already sets the restaurant apart, with their retro decor and 50's music adding to ambience as you peruse their menu. Along the wall are several clocks giving the times to various different cities and they also have several pieces of artwork depicting the Hollywood stars of the 50s.
You are given time to admire these after heading to the counter to order your food, and perhaps notice the photos of Doctor Who. This diner was also a filming location for the popular TV show.
The food arrived in good time so we were never sat wondering how much longer it was going to be and the presentation was true to the American diner theme.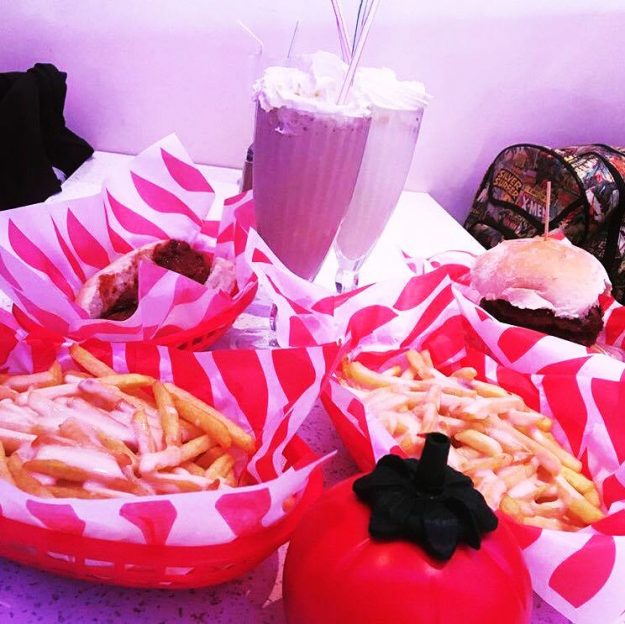 We both opted for cheese fries (£2.60) and while I got a chili dog (£4.20) and a chocolate milkshake (£.270), my friend ordered Eddie's original burger (£5.65) and a vanilla milkshake (£2.70).
While all the food was delicious, it was what you'd expect from a burger and hot dog and not much more than the basics. However, the cheese fries were of particular note. The cheese was layered within the chips – a rarity among most other restaurants that serve cheese fries and this made both of us very happy.
The quantity of food was amazing compared to the price and was well worth it. Neither of us managed to finish our meals, but they were delicious and you certainly get what you pay for.
With the environment being so welcoming and relaxing and with the quality of food and customer service, this is definitely a diner that is worth visiting.

http://www.eddiesdiner.co.uk/