Living in Cardiff can be difficult sometimes. Whether you are craving some fresh air, or are just bored of the hustle of being in the capital, it might be a good idea to visit Swansea.
I sat myself next to the window; there is something quite cosy about watching the world go by from the warmth of a cafe with a cup of British tea to hand. I started my day with a hearty brunch from a local cafe on the edge of quirky street. It was a typical British affair, including eggs, sausages, bacon and beans.
Swansea seemed to be quite different from Cardiff. Although it is the second biggest city in Wales, it doesn't have the feel of a busy urban epicentre. With quiet streets and rows of multi-coloured houses, people walked their dogs with no hurry and chatted with familiar faces.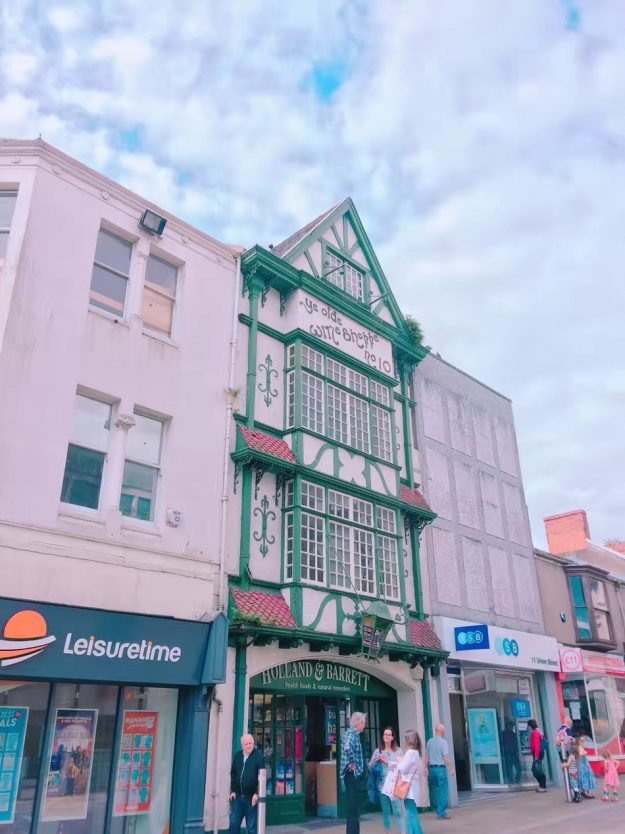 Swansea lies next to the infamous Gower Peninsula. Surrounded by greenery and sandy beaches, its coastal location makes it a great spot for fresh seafood. Swansea has been hailed by locals and tourists alike for its traditional Laverbread, which you can buy throughout local markets and craft centres in Swansea.
The taste and appearance of laverbread is affected by the cleanliness and temperature of the sea water, as well as the method of producing it. Normally, it is in dark green in colour and is made from seaweed.
Though it's almost an hour away by bus, I decided to visit one of the most critically acclaimed hotspots in Swansea—Rhossili Bay. Despite the bus ride taking a while, the roads that it took provided some of the most spectacular views across the Gower Peninsula.
With the Gower having been been voted as Wales' best beach in 2017 and one of the UK's top 10 Beaches for five years running in TripAdvisor Travellers' Choice Awards, the Gower offers a different experience to other beaches and coastlines I have visited.
Rhossili bay is much wider, much more peaceful and much less crowded. There were a number of people at the bay. They were surfing, sunbathing, walking dogs and playing with their children.
That three mile long sandy shores withhold one of Gower's most famous landmarks, Worms Head.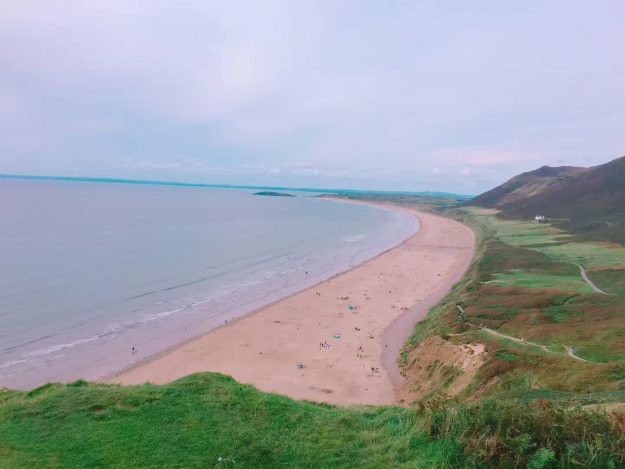 Standing at the top of Worm's Head, the vast scenery truly amazed me. Seagulls circled in the sky and a combination of mountains, blue seas and sandy beaches lay still in the distance. That moment standing on top of Worm's Head allowed me to forget my troubles, breathe in some fresh sea air and enjoy the nature that South Wales has to offer.
In every direction, a different picture was captured.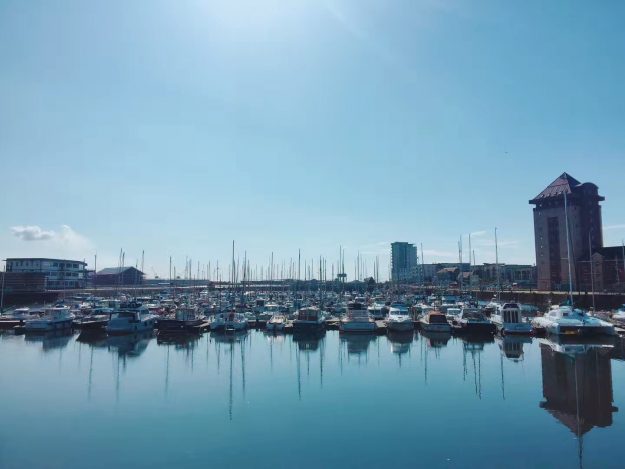 The sunset in Swansea was gentle, yet it reminded me that my weekend had come to an end.
In a few sentences:
Swansea is a quiet city with a wonderful beach, breathtaking views of natural scenery and plenty of opportunities to sample local food. For only £10 for a return journey on a train, it's a perfect day out to finish your weekend.