Whether you live in Cardiff, or are new to it, the Castle Emporium proves the perfect symbol of the city – modern, but with a charmingly vintage core.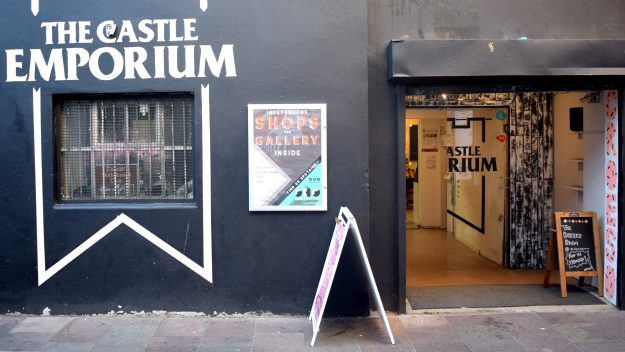 The Cardiff Castle Emporium presents a curious study in contrasts. What greets you on entry is Wales' very first bitcoin ATM, where you can convert cash into digital currency. The Emporium features shops dedicated to vintage clothes, gothic jewelry and quirky, handmade stationary and postcards – a true trip to the past!
Follow the stairs to the Darkside Gallery, dedicated to portraits of horror, fiction and the macabre. However, you will find it hard to fight positive vibes and smile as you go downstairs into Heads Above the Waves, a charity shop dedicated to upliftment and improvement of mental health.
Get your hair cut at one of Wales' smallest barber shops, with just enough place for one customer. A small reading nook, surrounded by old volumes, is perfect for rainy afternoons. The Cardiff Skateboard Club features walls of brightly colored skateboards, helmets and everything you need to start zipping around the city in a fun mode of transport.