If you've had enough of Fish 'n Chips, then you will love Mina Restaurant.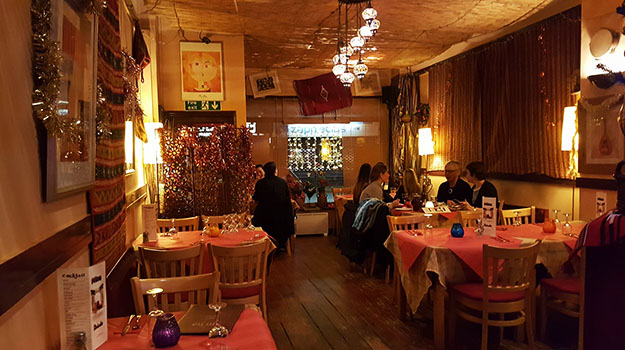 After having read raving reviews about a small Middle Eastern restaurant in Cathays, I decided to go there myself to see what the fuss was all about.
Walking down Crwys Road, you can easily miss the Lebanese restaurant Mina Restaurant, which is owned by two Lebanese brothers.
Compared to the overpriced chain restaurants in the city centre of Cardiff this restaurant doesn't look flashy from the outside – but you will be in for a surprise once you step inside the restaurant.
Once you are through the door, the atmosphere and ambience will make you believe that you have suddenly arrived in the Middle East instead of Cardiff.
I was received by a friendly waiter, who helped me by recommending his favourites on the menu.
For starters I chose the Battata Harra, which did not impress me so I was quite apprehensive about the main courses. But boy was I wrong!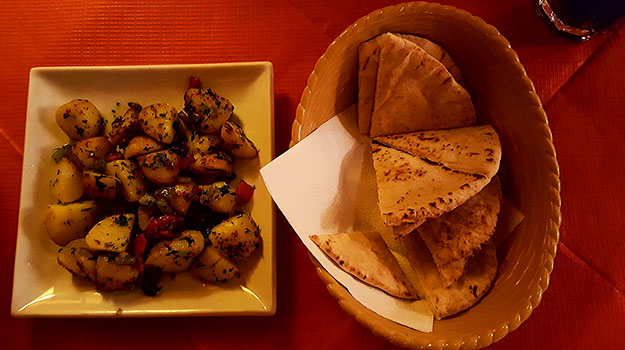 As the main course I had the chicken dish Shish Tawk and the lamb and chicken dish Mashwi Mwshakal.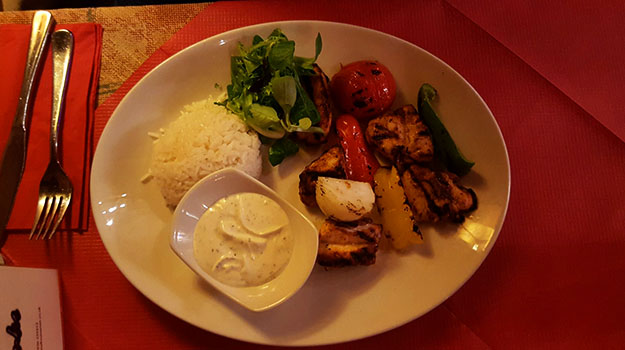 The meat was char grilled to perfection with perfectly roasted vegetables and spicy rice. And the mint dressing served with the main courses only made it better.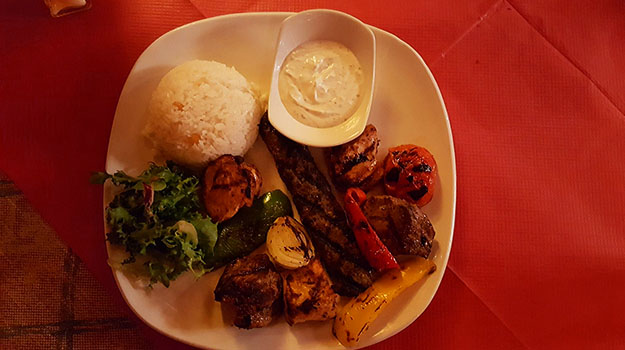 After the main courses, I was so excited that I wanted to go all in. Why not get a pudding too? Well, my mistake.
If you ever go to Mina Restaurant then don't let the main courses fool you. They know what they are doing, when it comes to the Lebanese food. But puddings? I would rather go to McDonald's and get an ice-cream.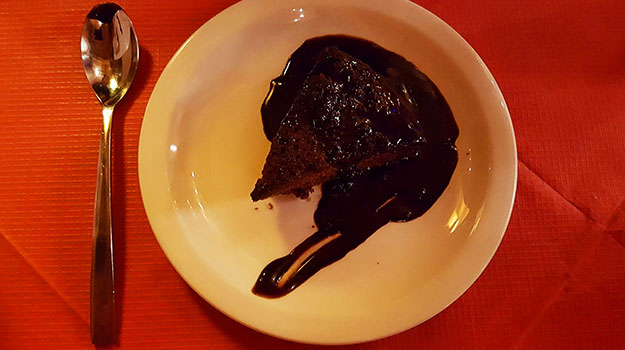 So does Mina Restaurant live up to their raving reviews? Yes, in part.
Mina Restaurant is a great place to go if you don't want to go to one of the common chain restaurants and if you want to try out some real Middle Eastern food.
The ambience is great, the staff was friendly and the prices aren't too bad either. I ended up paying £40 for a starter, two main courses, a dessert and two drinks.
In conclusion, Mina Restaurant is definitely a recommendable restaurant and worth going to – but only for a taste of Lebanese food which indeed lives up to the reviews.
Food prices
Starter:                   £4.50
Main courses:        £12.95-14.50
Dessert:                 £4
Review
Mina Restaurant gets a total of: ☆☆☆☆☆