Disabled Wales is setting up role models to inspire more D/deaf and disable women achieving their goals in Wales. What can we learn from them?
It is significant to raise the profile of D/deaf and disabled women and girls and inspire them to create change in Wales now, according to Ruth Nortey, the Policy and Research Officer of the Disability Wales.
She was speaking in an interview at a campaign which launched by Disability Wales about addressing the success of D/deaf and disabled women for challenging myths and stereotypes toward disabilities across Wales at the Welsh National Assembly this Tuesday morning.
"In Wales, as the rest of the UK, disable women are marginalized in the society, so they are really underrepresented in many aspects of the community. For example, in politics and in public life as well, neither the senior position making," said Ruth.
"(Through this campaign) we want to show some positive images of D/deaf and disabled women and girls in Wales," she added. "A lot of types of news you do hear within the media sorting them quite negative, so we want to show their achievements that D/deaf and disable women can do and we hope that inspire other D/deaf and disabled people other than put them into boundary."
Within the campaign, there were eight shortlist nominators over seven #IAmEmbolden awards of Disability Wales: Sports excellence, Career success, Community activist, Educational achievements, Contribution to the arts, Historical and Amazing in any other way.
This #IAmEmbolden awards were released by Disability Wales in order to set up role models for D/deaf and disabled women in Wales and breaking the stereotypes toward them.
Tina Evans is the candidate of Sport excellence, she got Friedreich's Ataxia in her 16, but her great passion for outdoor sport never stop her steps. According to Disability Wales, she has done a range of outdoor adventures such as water skiing and rock climbing and she also joined the Swansea 10k competition on the hand cycle as well.
"I don't believe what I do is extraordinary and is a great thing, but if what I am doing can inspire disabled people make real change and just to be themselves and believe themselves and I am happy to be the role model and glad with the #IAmEmbolden awards," said Tina.
She also mentioned that, in the future she would keep trying what she is doing now and she hope the people could get inspiration and positive influence by seeing her tackling those tasks.
Another #IAmEmbolden awards nominator, Anita Davies, on behalf of Community Activist also encourage disable people to be more engage in the public interest of themselves.  She said in the speech that, "If you want to create change, you have to be involved on that process. It's not good saying, this is not fair because this doesn't happen, they don't understand my needs. So you need to be there and you need to be explaining those things."
"Because those people who have misconceptions, who don't understand and who make decisions on my behalf but don't really understand how those decisions they make impact on me. They need somebody like me there to make them aware of it, to guide them," she added.
Anita has actively engaged in improving services and facilities for disabled people with British Council not only in the UK but also internationally.
Her spirit also influences her son Cellan Hall who has played wheelchair table tennis for Wales for years, and Cellen also gain great inspiration by this campaign.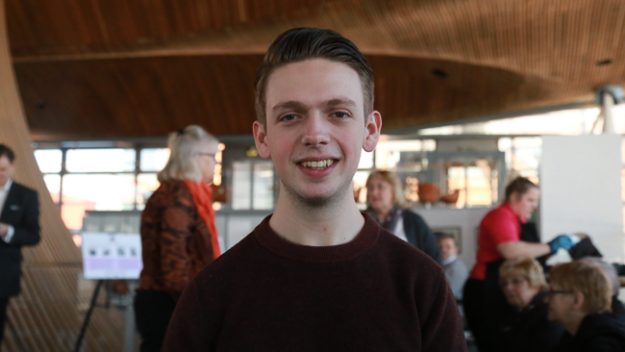 "Their stories sheen the light heavily on today that whatever the problems you have in life, you could overcome them with good mind-set, and that should definitely inspire the generations across the whole country," said Cellan, a wheelchair table tennis player in Wales and meanwhile a physics student at Cardiff University.
"I play table tennis and I help to diffuse this sport in Cardiff," said Cellan. "It's great to see disable young kids have fun by playing the sport I love, and I try to inspire them to do the same."
Regarding the development of the campaign and Disability Wales, Rhian Davies, the Chief Executive of Disability Wales acknowledged the Welsh government and the financial support form the Spirit of 2012 and the Fawcett Society and addressed an overlook.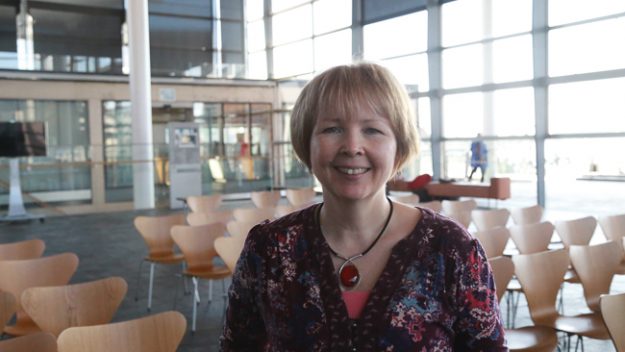 "We were very fortunately to get funding specifically to do this project from the Fawcett Society and the Spirit of 2012, but the project funding come to an end now, this month, so the current challenge is to get funding to do more projects and run more workshops and the events after," said Rhian.
"In the future, there are lots of interest in doing a long-line campaign around the disabled women matters, so we are going to look at the options that we can take that forward. You know we have got the stories, we have got the videos and the photographs, and the resource now, so we should make sure to connect them together."
More information:
Wales' inspiring D/deaf and disabled women receive recognition-ITV NEWS
Stereotyping 'blocks' disabled people from politics in Wales-BBC NEWS
Meet Wales' first profoundly deaf midwife-BBC NEWS
#IAmEmbolden awards – The Longlist
.embed-container { position: relative; padding-bottom: 56.25%; height: 0; overflow: hidden; max-width: 100%; } .embed-container iframe, .embed-container object, .embed-container embed { position: absolute; top: 0; left: 0; width: 100%; height: 100%; }