Chinese Language Day is coming tomorrow, come with your Chinese friends to learn more Chinese characters through Cantonese food culture.
You must heard about "Yum Cha" and "Dim Sum", and actually they are directly translated from Cantonese language by pronunciation. In fact, Cantonese language is one of the most universal Chinese language other than Mandarin and it is interesting to learn more about that through traditional Cantonese cuisine.
Existing for more than 30 years, Happy Gathering is the most historic Cantonese restaurant in Cardiff. Meanwhile, the chef team of it are all come from the restaurants back in Hong Kong with great experience according to a waiter and few regular customers.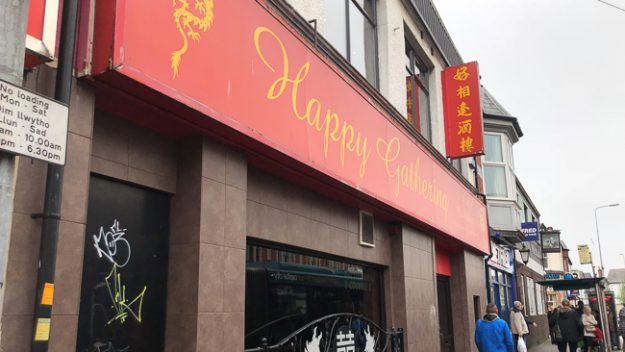 Located in Canton, Cardiff, with great multinational culture and large Cantonese community, the cultural elements enrich the restaurant itself, but I need to find out does it provide veritable cuisine as people say?
When I entered the restaurant, cultural elements appeared more. Red carpet, Red Chinese lantern, wooden stair handrail and even the language that people said inside drove me back to my hometown-South China in 1990s. Customers were not too much at the beginning, but it then became more popular with dozen of Cantonese families and people from different parts of the world.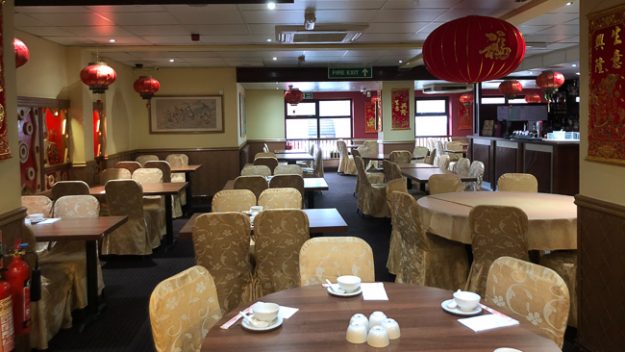 It has wide variety of dishes, and almost each of them would not cost you more than£4. I quickly ordered Pork Sui Mai, Shrimp dumping, Deep-Fried Shrimp cake, B.B.Q. Pork Rice Cake and Ox tripe with Black Been Sauce etc.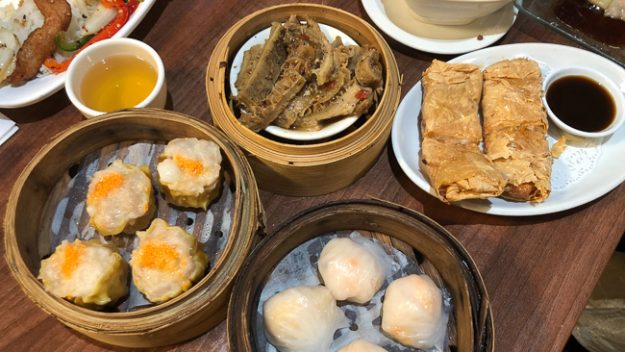 Generally, you don't need to wait for too long in any Chinese restaurant, and Happy Gathering seemed able to handle even larger volume of customers with great efficiency. I got four of my dishes within ten minutes.
Pork Sui Mai and Shrimp dumping are always my favorite, and they were able to remind me of my hometown. Besides, they did use fresh ingredients and followed the traditional instructions to provide their cuisine.
Rice Cake could do with different kinds of Ingredients, such as Char Siu (B.B.Q. Pork), beef, chicken and egg and it is very famous in Cantonese cuisine. The Char Siu Rice Cake was not prefect here, it might be the reason of lacking traditional suitable cooking utensils in Cardiff, but it was still impressive for me to meet those "old friends" here.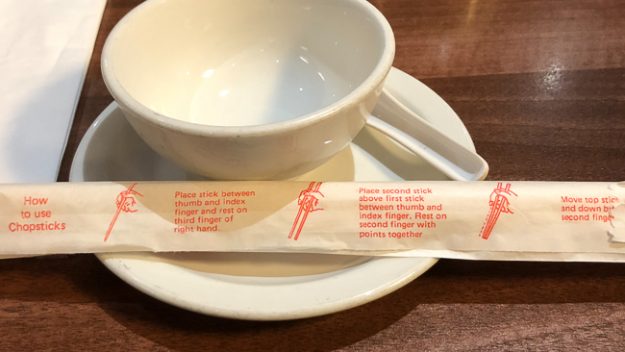 Other than the food, the chopsticks instructions in Happy Gathering surprised me. It is not only providing decent food but also delivering culture to every customers here.
However, there are something you need to know before you come. Happy Gathering is not a gluten-free friendly restaurant since generally every Chinese dishes contain differently kinds of spices and Ingredients, they cannot be prefect dishes without the mix. In addition, the waiters and waitresses here cannot explain the cuisine in details since Chinese cuisine has its different culture and cooking model.
I suggest you could come with your Chinese friends, especially Cantonese friends, and it would not only give you a better experience but also you can learn the Cantonese culture and language further from them.
Verdict
Generally, Happy Gathering is a good place for you to enjoy a wide variety of Cantonese cuisine, also the quality of food is decent here, not prefect though, they are still authentic and reliable. Besides, you might think the decorations is quite antiquated, but they are nostalgic to some extents. In short, come with your Chinese friends and enjoy the Chinese Language Day through Cantonese food culture.
Food – 4/5
Ambiance- 4/5
Service- 3.5/5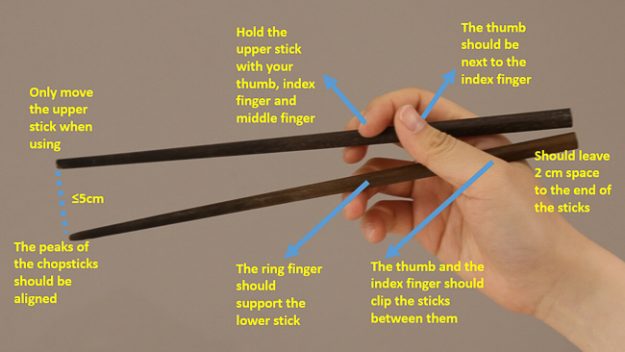 Click here for further information:
5 steps towards learning Chinese efficiently—(Mandarin)
The 10 best Chinese restaurants and takeaways in Cardiff according to TripAdvisor—WalesOnline