Want to make a difference this Christmas? Joining the Project Shoebox 2015 and sending gifts to women in need.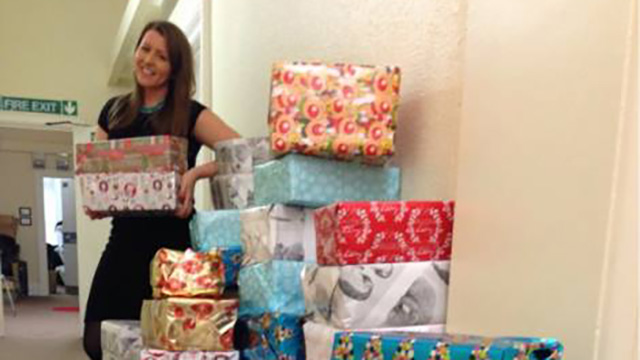 Cardiff Project Shoebox 2015  is running for the second year to give people opportunities to donate unused toiletries to women in refuges in Cardiff and South Wales area this Christmas.
Mali Taylor-Powell, the Cardiff organiser, started this community project last year to collect shoeboxes filled with unused toiletries and more special items such as cosmetics and perfumes.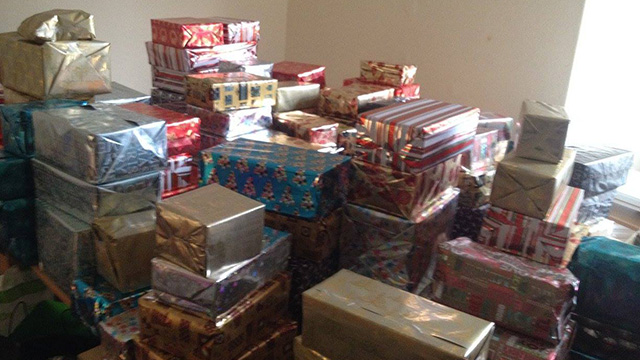 "Last year I noticed this project on a Facebook page. It was a London community project. I thought it was a lovely idea so I got in contact with them. But it was all over England and there wasn't one for Wales," she said.
"So I decided to set one up," she said. "I contacted women's charities and Women's Aid to see if they were in need of these things and they said that they desperately were. So I made a Facebook page and invited everyone I knew, and they invited people they knew. it just grew and grew."
People can donate essential stuff like shampoo, toothbrushes, shower gel and cosmetics to a donation station at the Sing and Inspire office in Cardiff Bay from 26 November to 6 December.
She said: "Last year we had collected 370 boxes but this year we expect to have about 500."
How do you get your donation to Project Shoebox Cardiff?
Facebook: Project Shoebox Cardiff
Address: Sing and Inspire office, 11-12, Crichton House, 11-12 Mount Stuart Square, Cardiff CF10 5EE
Hours:
5pm-8pm, Monday to Thursday, expect on Wednesday
10am-4pm. Saturday
11am-6pm, Sunday
Telephone number: 07565 769 036