The Norwegian Church Arts Center in Cardiff Bay is a fantastic place famous for its various activities. Recently another interesting event was held in it.
A print fair was held in the Norwegian Church Arts Center during November 6th and 12th which gave a good taste for those who love arts.
All works are for sale and it was one-off opportunity to buy a bit of art history. The exhibition is in conjunction with Gallery Dot, a collective of artists. Barry Akins is the director and curator of it. Some of the works are already been sold, "It looks a large amount of money but actually it is cheap to own artist's work. People are buying arts as an investment." said Barry.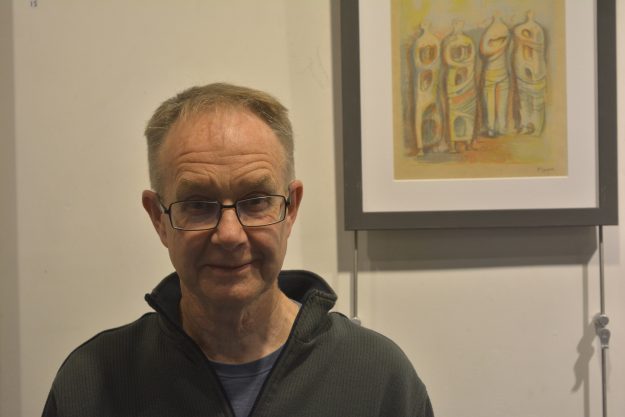 It showed original prints and artworks from many contemporary Welsh and International artists including Joseph Herman, Barry Flanagan, Henry Moore, etc. Barry commented that these works of well-known artists, as well as unknown artists, provide a great chance for people to see the works of new contemporary artists.
"The idea of this exhibition is to encourage people to view arts, and this will help well-known artists work, make it valuable. Unknown artists can also benefit from that, which will make a star in their career." When talking about how to let these works spread, Barry said social media is very important. "Galleries can make advertisements on them to build their reputation and, attracting more people go into them, spreading the spirits of these works."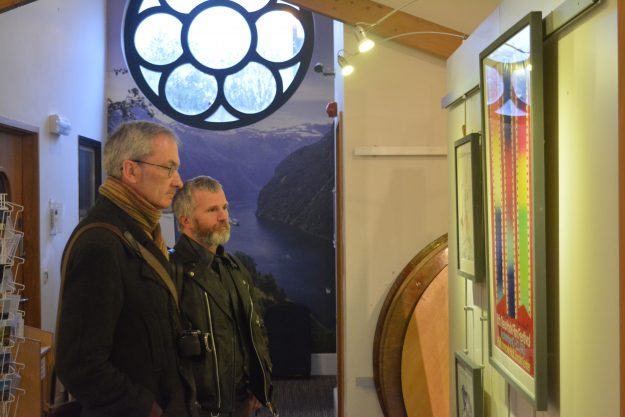 Barry also mentioned the problem that the people built the building probably forgot it used to be a gallery, for many other irrelevant things, for example, boxes, are being put in this little space, which will distract people from viewing the prints and should be improved.
The works will also be exhibited in London next year. For more information, visit https://www.norwegianchurchcardiff.com/calendar/detail/77