During a Zoom job interview, the most important thing is the frame of your video as it is the only thing that your audience can see.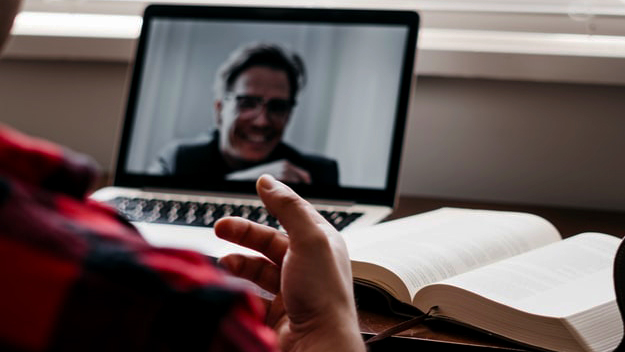 With the lockdown situation, people have been asked to stay at home, with only essential travel being permitted. However, life still needs to go on, and we still need to find a job to earn a living. During the pandemic, many companies have used online platforms such as Zoom to interview their potential employees.
In an interview in-person, both the interviewer and the interviewee are able to sit in the same room and talk directly without any health concerns. Online interviews require the interviewee to have additional preparation as there may have be different factors such as the layout of the room and technology issues affecting their performance during the interview, leaving a bad impression on the interviewer.
Sometimes these factors may be unpredictable during the interview, but it does not mean that the interviewee can do nothing about it. In this how-to video, we will offer ways in which the interviewee can prepare to make sure the interviewer can get your message, directly on top of what they would already have done to prepare for an in-person interview (like a smart outfit and hairstyle) so as to crack the Zoom interview.
Tip 1: Lighting in the room
Lighting will affect your face in the video. When the sun is coming into your room, half of your face may be lit up, depending on where your window is in relation to your desk. Experiment with lighting between artificial lights such as desk lamps and natural light from outside.
Tip 2: Think about your background
We also have to think about the picture of ourselves that we would like to convey. If something appears in our background make sure they are the talking points and help you through the interview. Otherwise, you should keep them out to minimize distraction.
Tip 3: Eyeball your camera
Make sure you are looking at the camera so that it appears that you are looking at the interviewer.
Tip 4: Words are key
You can place some of the prompts and best answers that the interviewer cannot see but at the same time be sure you use the right wordings and expressions to deliver your message to them. It is important to let your interviewer hear your answer clearly and loud enough.