As a brand of "made in Britain" Chinese quick-frozen dumplings, the Freshasia dumpling has had over half market share in the UK so far, how did the founder start his career?
In the food festival of Taste of London 2018, around a stall, there was a big circle of people staring at the boiling pot and looking forward to tasting Chinese dumplings. Several minutes later, the first set of mushrooms and chicken filling dumplings was taken out. "We love dumplings, this is the second year we've been Freshasia's stall," a participant from Reading said after tasting.
Recent years, Freshaisa dumplings have attracted worldwide foodies in a range of food festivals in London and become one of the most popular brands of Chinese dumplings in the UK. Behind the success is, the founder, Lan Jian's hard work throughout 10 years.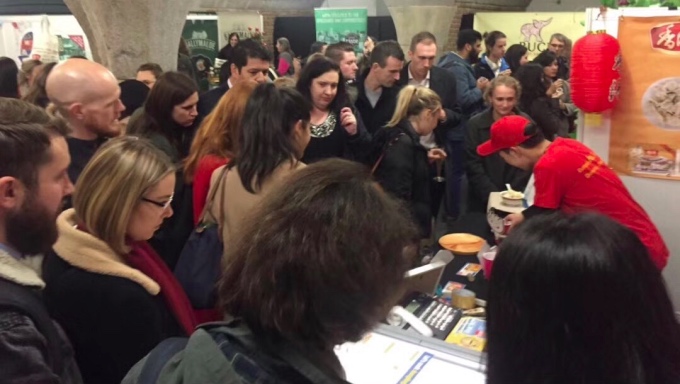 Each bag of Freshaisa dumplings is labelled "Made in Britain". However, the process of being recognized by British DEFRA (Department of Environment, Food & Rural Affairs) was not as easy as Lan Jian thought. "There is no such thing as dumplings in the UK. Foreigners hardly know about dumplings even some basic questions for Chinese. If we want to get Health and Safety License Number from the department, we have to provide the proof that our raw materials are secure enough and our dumplings can be cooked and eaten safely," Lan Jian said.
After Lan Jian submitted the third time application, the result from the government was still denying. During the long application period, the whole factory was still running to produce dumplings, which means Lan Jian had to face the huge expenditure ranging from basic maintenance to workers' salary. For the next six months, Lan Jian didn't have any money to pay for employees. "I even didn't have any access to borrow £1000 from others. Dumplings had been produced but they couldn't be sold. At that time, I slept in the office day and night. Actually, I was too anxious to sleep. I told myself, I had to succeed, and I didn't have any other choices."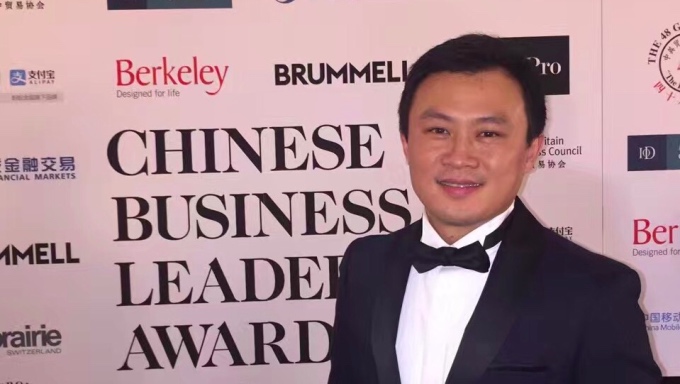 It had been nine months and finally, Lan Jian got the approval after he improved their products continuously and submitted the 9th time application. "I was very very happy," he said. "Facing British strict inspection for the food industry, we have built strict requirements for material selection." For example, they got in touch with a designated farm and only use pork from the foreleg of under 1-year-old pigs. Also, in order to keep the meat fresh, they control the temperature between 0° and 2° during transportation.
Besides, Frashaisa has 12 species of dumpling stuffing and for seeking the best ratio of each filling, Lan Jian tried again and again.  "Certainly, I can adjust the filling to make it greasier and more attractive. But perhaps only after several, people couldn't have more. What matters is moderate flavour," he said.
The storage temperature, the cooking length, the dosage of materials, all these standards are just data. Making authentic Chines dumplings doesn't simply mean meeting data's requirements. In China, some ready dumplings have been totally produced by machines and the whole process including dough kneading, wrapping, packaging has been streamlined. However, in Freshasia's factory, people can still see workers with uniforms concentrate on wrapping dumplings by hands.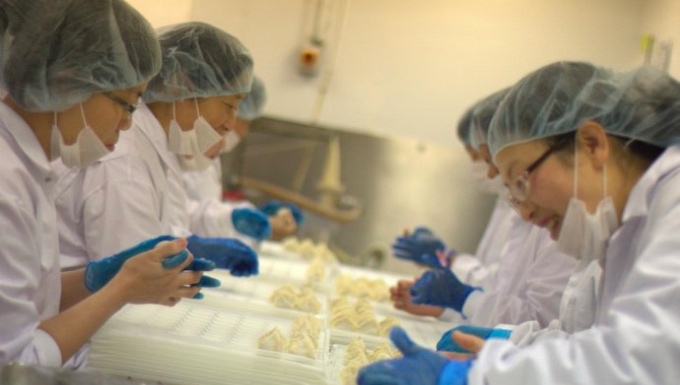 "Producing dumplings by hands is the tradition of Chinese food culture and it is also the soul of our Freshasia dumplings. Hand-wrapped dumplings are more chewable and delicious, which could remind the overseas Chinese people of their hometowns," said Lan Jian.
People can see foreign workers in the factory except the dumpling production workshop. "I ever tried dumplings wrapped by foreign employees and then I concluded authentic handmade dumplings always come from Chinese people." However, it is hard to find experienced craftsmen in the UK. At the beginning, Lan Jian had to provide higher wages and hire employees from China despite the majority of Chinese who have experiences in making dumplings refused him because coming to the UK also means leaving their families.
"We are still facing the shortage of workers for homemade wrapping, and we are always looking for experienced craftsmen," he said. The time cost of training beginners is high under Lan Jian's standards. From quite earlier on, Lan Jian set the rule of checking the shape and quality of dumplings coming from handmade workers four times a day and then gave them grade which is linked to their salaries. "It might be at least two years to train learners to master the wrapping skill since the technique, the speed all need long-term practice."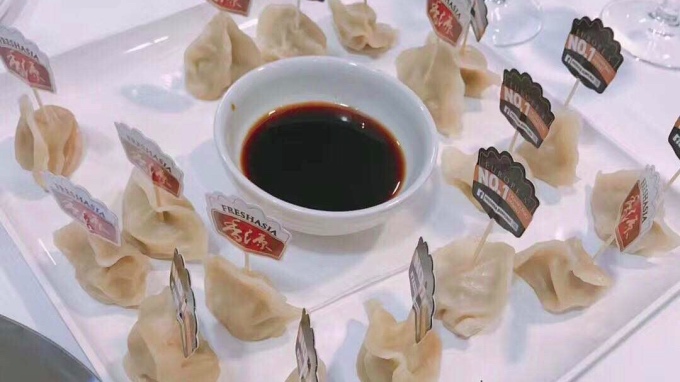 Despite this, Lan Jian insists on handmade dumplings. "The pursuit of quality brings higher cost and prices. I remember, when I began promoting our dumplings door-to-door to Chinese supermarket in the UK, almost every store doubted whether consumers could afford such expensive dumplings," he said. The price of Freshasia is one-third expensive than average dumplings' and Lan Jian used a direct way to eliminate their doubts, that was cooking dumplings for them. "You should decide after tasting my dumplings," Lan Jian said so to each retailer.  This method did work and one after another, Chinese supermarkets in the UK signed the supply contract with him.
Erith, where was the birthplace of the first Freshasia dumpling has become the 10,000-square-feet factory for the production of 3 tons, 5 refrigerated vans dumplings every day. "The reason why I started the career is the consideration of the homesickness of overseas Chinese. Now, we are planning to enter the British mainstream supermarket and bring Chinese foods to a wider market."