Statistics show that the Welsh language has experienced a boom and become the fastest-growing language with more people than ever learning Welsh in the UK. What is the secret behind the growing popularity of learning Welsh?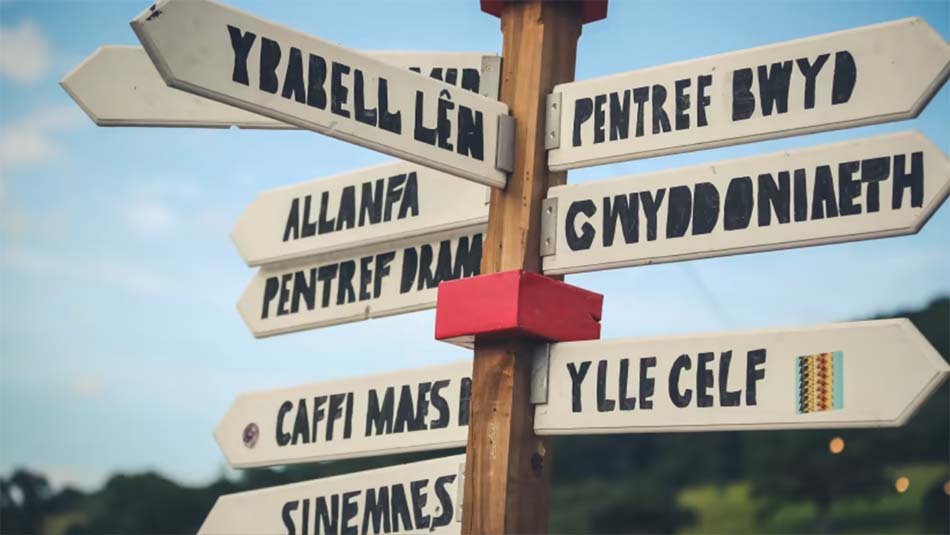 Stephen Rule had never expected to enjoy learning Welsh when he first learned it, and the only thing that motivated him to learn Welsh was not to be too un-Welsh. He thought that learning the language was just proof of where he came from and that the language had never touched his life by then.
But now, the Native Welsh has taught his mother language to high school students and adults for over a decade. His Twitter account DoctorCymraeg with 7,375 followers, which aims to help non-Welsh learners and native speakers alike enjoy and practice their Welsh, establishes him as one of the most popular Welsh-language bloggers.
Stephen says from the day he started learning Welsh, he gradually changed his mind and fell in love with it. "I was fascinated by many wonderful Welsh teachers, and it just sort of blossomed from there really and I realized that it was something I was good at and enjoyed," he says.
It was then that he made his decision to teach Welsh, which was not only about the language, but also the culture. Now he publishes several books that represent his interest in his mother language, advocating it as a modern tongue and a reflection of Welsh history and culture.
It is no surprise that Stephen changed his attitude towards learning Welsh and decided on his career choice, given that the Welsh language has experienced a boom and become the fastest-growing language in the UK.
In recent years, the Welsh government has poured more resources into the Welsh language to reach the target of one million Welsh speakers by 2050. The Dysgu Cymraeg project, a national service for Welsh learners, had more than 17,000 people learning Welsh by 2020.
Meanwhile, 'Duolingo', the world's most popular language app, revealed in its 2021 language report that more people than ever learn Welsh through online lessons and apps. It was reported that 1.62 million people are using the app to learn Welsh, 474,000 of them actively.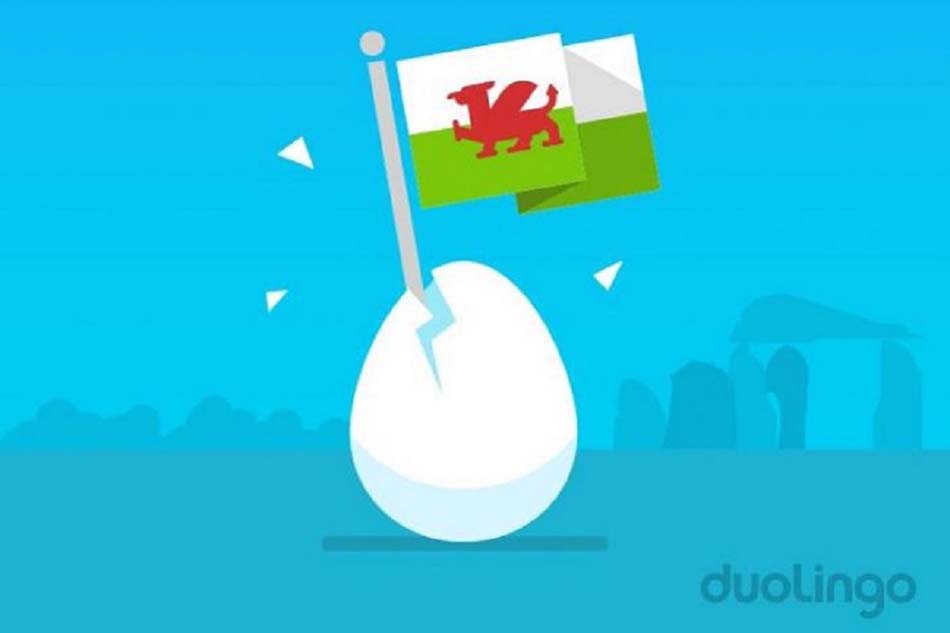 Stephen says that for many non-Welsh people, their first impression of Welsh is one of surprise but also intrigue, partly contributing to its growing appeal to non-Welsh people. "If you've come here from elsewhere, it always takes people by surprise, they are more likely to say 'wow, that's interesting', and then they want to learn a little bit more."
He also maintains that the Welsh language is linked heavily with the culture, which makes it unique and popular, and motivates foreigners to discover the culture behind it. "It's learning everything related to Welsh by learning Welsh. Many students said that they felt like being invited into this new culture." 
"I always introduce Welsh history, Welsh music, stories, songs, ideas, art, and all these things that are culturally integrated," says the self-described "Welsh-language doctor", "Experiencing Welsh culture gives them the incentive to learning Welsh."
Welsh is not only popular among foreigners but for many Welsh-born children of immigrants or mixed-race children, they are increasingly exposed to learning Welsh from an early age.
Gareth Bamsey, a native Welshman with two Welsh-born Chinese, says that both of his children are fluent Welsh speakers. "I brought my kids to Welsh school when they were 5 years old. They learn Welsh throughout their school life. It's immersive learning that helps."
The father of two also says more parents are sending their children to Welsh-language schools, rather than English ones, as the Welsh society and the government increasingly value the Welsh language. He thinks it was a choice the parents made for the children's future. 
"There's a lot of well-educated people here, like doctors, architects, lawyers, who put their children to learn Welsh," says Gareth, "Especially within the government and NHS, they think speaking Welsh is a better choice to get better jobs." 
Welsh language professionals, however, generally agree that it is very difficult to become proficient in Welsh, especially for many non-Welsh learners. 
Nia Eyre, a trainer from Welsh for All, a Welsh-language program serving Cardiff University's students, says the course is more like a taster for beginners and is impossible to become a fluent speaker within several weeks. "It takes a lot of dedication and becoming fluent in a language. You can't do that over a course."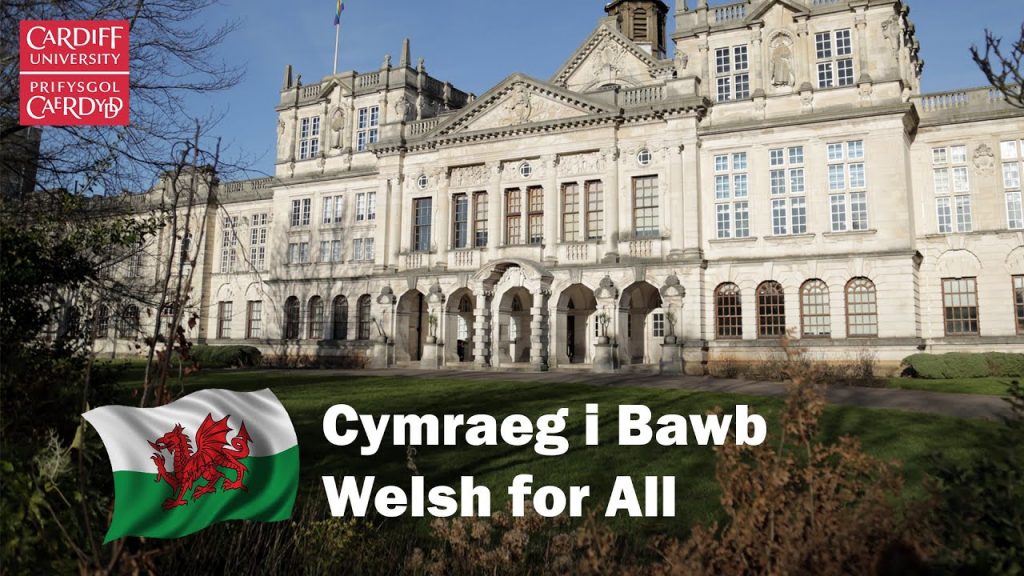 According to the Welsh Language Use Survey 2019-20, 48% of Welsh speakers considered themselves to be fluent in Welsh, a drop from 58% over the past 15 years. 
Since most Welsh speakers can also speak English, Stephen thinks the difficulty with learning Welsh is its fungibility. "You can live here even if you only speak English, so many of them don't want to spend time perfecting their Welsh language."
A 2016 report has revealed that Welsh is one of the toughest Western European languages to master, taking 1,040 hours, almost double the time it takes to become fluent in French.
Whilst Welsh is a hard nut to crack, Stephen is still sparing no efforts to teach it to more people, as he believes that Welsh is a language that changes people's lives and even influences their political views rather than just a popular fad. He says that most Welsh speakers are left-wing, who are more favorable to refugees and vote against Brexit.
He also believes that people exposed to the Welsh language and culture are more compassionate and always put other people first.
"In the Welsh-speaking community, they realize that thinking of others is the most important thing  and are always welcoming to people having a rough time. That's what I do believe derives from Welsh language and culture," says Stephen, believing himself would take his whole life to learn, to teach, and then to pass on Welsh for the future.