"We always need new bodies and new volunteers to carry on the good work"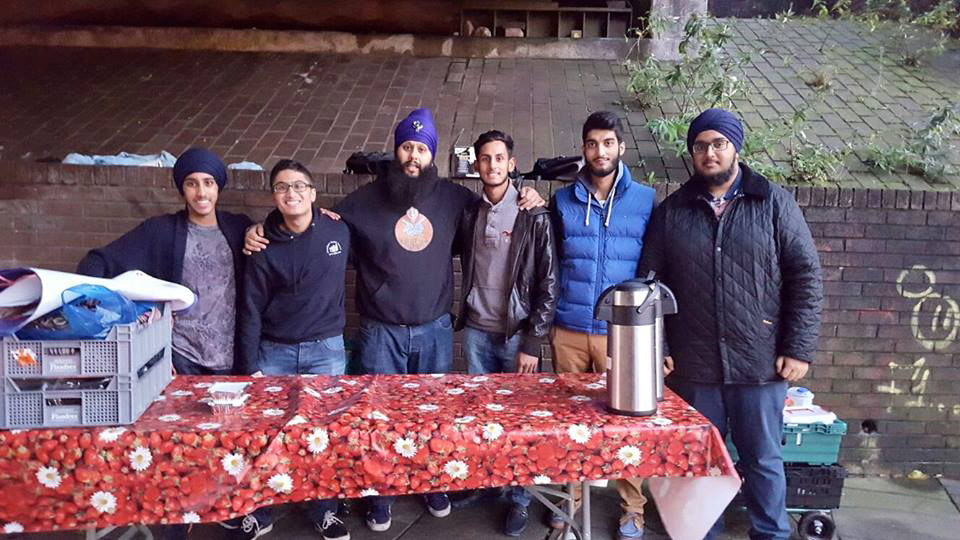 Cardiff branch of Midland Langar Seva Society, a charity organization provides free food for homeless people across the UK, is hoping more and more people, including international students in Cardiff could get involved in this voluntary work this winter.
Amerpreet Singh khalsa, founder of Cardiff branch of Midland Langar Seva Society, who initiates the free food serving in Cardiff, says there's a shortage of volunteer. "In Cardiff we do have a team, but the scale is small. This week just me and two students from Cardiff university Sikh society, normally six people is maximum."
Gurraj Bringan, co-president of Cardiff University Sikh society, says, "It's a great reminder of the concepts of humility, compassion and equality which are often overlooked in modern world and all students are welcome to join the voluntary work."
3 pm every Saturday, Amerpreet and his team serve free food at the end of Queen Street outside Coffee No.1 and Greggs. To cope with coming winter, Amerpreet and his team are mainly looking for sleeping bags at the moment.