The minority communities in Bute Town are reminded of previous re-development projects that have had very little impact on their community.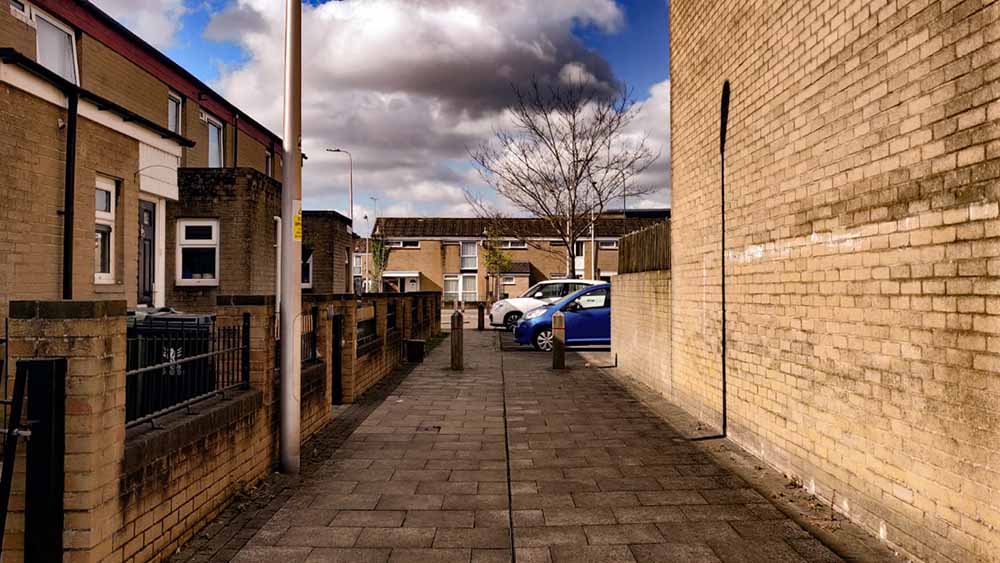 The biggest regeneration in Welsh history began in 1987. During Margaret Thatcher's administration, the Cardiff Bay Development Corporation was established to develop the declining docklands of the capital.
According to critics of the development, it failed to engage and involve locals, reinforcing "psychological barriers" between the Bay area and Bute Town, one of Cardiff's most socioeconomically disadvantaged areas with a large ethnic minority population. 
"Personally, you get a lot of people down there, but I don't think it was a success. A lot of money was spent on it, but I think it could have been better," says Tanvier, 43, who owns a family-run convenience store that's been around for over four decades.
He emphasises that amongst the big franchise restaurants, many of them are shut, while there's a lot of construction work going on which doesn't make the place very appealing to visitors.
Cardiff's popular tourist area, the Cardiff Bay, is undergoing a huge redevelopment. Touted as the one of the major projects being led by the Cardiff Council, the plans include building of a massive indoor arena, a new hotel, housing flats, and widening the Atlantic Wharf.
Bute Town is known for having several small-run businesses which are run by minority communities who once enjoyed comfortable lifestyle. However, a section of them today feel that they're being displaced due to the growing affluence of the Cardiff Bay area.
"It is one of the poorer areas of Cardiff. Today somebody asked me how long is this place is going to be here for? As a business we deal with just the local people and I don't think we're going to get any business from people coming to the Cardiff Bay," says the shop owner.
In terms of development, he feels there isn't much being done for the community. There is a football pitch in the area, however, unlike earlier times, children cannot go and simply start playing. One needs to be affiliated to a football club and pay a fee to be able to play the sport.
The re-development project is foreseen to go on till 2025 and expected to create a job market for over a thousand people. However, locals feel the jobs will be offered to those who don't live in Bute Town, as has been for the past several years.
"I feel like Butetown is being constrained and the local people have never really benefited in terms of employment, apprenticeships, so I feel like this is just another one. This isn't the first time they have built around us," said Abdul Khader, who has been a resident of Bute Town for over 20 years.
On the other hand, not everyone in the vicinity sees the development project in a necessarily bad way, and for some it has negligible effects on their businesses.
"I've been here since 2003. The housing prices are going up, but I have two properties here so I don't think I will be much affected by the project," said Abdulla Laksari, 34.