Its 11 pm and I have to decide on which two of the 50 gelato flavours I would want to have on my waffle in the next five minutes. 'Coco Gelato,' Italian dessert parlour, probably the best gelato place in Cardiff was closing and only allowed a takeaway option at this time of the night.
I was looking at Candy floss, Bubblegum, Coconut, Raspberry, Salted Caramel, Watermelon, Blueberry, Ferrero Rocher, Oreo, Nutella, Kit Kat, Brownie, Pistachio, Kinder Buerno and many more flavours which I had never heard of before.
Meanwhile, one of my friends treating me with a dessert on my birthday passed on the information to one of the members of staff about the special day, and the mood of the person changed from cold to warm.It was a welcome sign!
The staff allowed me to try different flavours of gelato before I settled down for Nutella and Chocolate Fondant along with some whipped cream for my dessert.The helpful and friendly attendant now even allowed us to take seats to enjoy the dessert.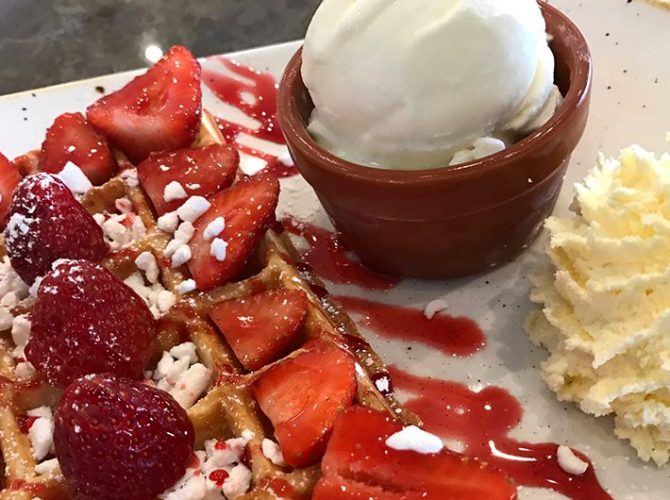 The dessert place in Cardiff on Woodville road is very popular among families, youngsters and senior citizens.
'Coco Gelato' also offers a wide variety of cakes, waffles, crepes and impressive shakes. The shakes are rightly addressed as freak shakes here for the combination of flavours used and their size.
Besides all the sweet and cold items, 'Coco Gelato' offers savoury items like salads, Panini and hot drinks like tea and coffee to accommodate the choices of different people.
Chef Rosario Pleto says that all of their gelatos and sorbets are homemade. Rosario takes pride in not having any alcohol flavours and being purely vegetarian.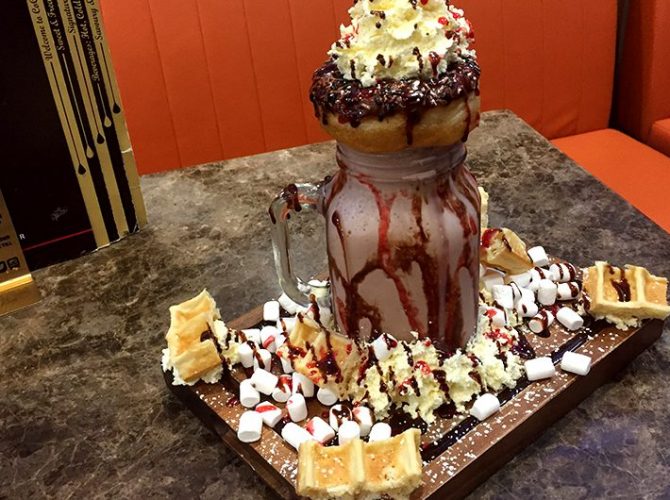 It is highly recommended to treat yourself for an occasion or after a busy week.
A gelato scoop costs around £2, while freak shakes, waffles and other dessert range from £6 to £12. It is open from 10 am until 11 pm on weekdays and allows takeaways till midnight on weekends.
Verdict: 4.5 out of 5
Website: http://www.cocogelato.co.uk/
.embed-container { position: relative; padding-bottom: 56.25%; height: 0; overflow: hidden; max-width: 100%; } .embed-container iframe, .embed-container object, .embed-container embed { position: absolute; top: 0; left: 0; width: 100%; height: 100%; }