In an era of malls and retail stores are arcades here to stay?
Built in 1896, Morgan Arcade is one of many arcades in Cardiff . It is home to many small boutique stores and cafes and also houses the oldest record shop in the world – 'Spillers Records'. It is also considered to be one of the most well-preserved in this city of arcades and is in fact listed as a Grade II building. Adorned with beautiful venetian windows, wooden panels and Victorian style lanterns it almost takes you back to the late 1800's and feels like a stroll through time. Every store has a sign right above its door attached to a post and gives the place a very rustic feel. There are multiple independent stores that have been around for years and also more contemporary ones catering to everyone's needs.
Arcades became a trend in Cardiff in the 1800's as they aimed to help shoppers' brave extreme temperatures. Built with glass panelled ceilings the arcade allows natural light to come through making it feel as though you are walking outside.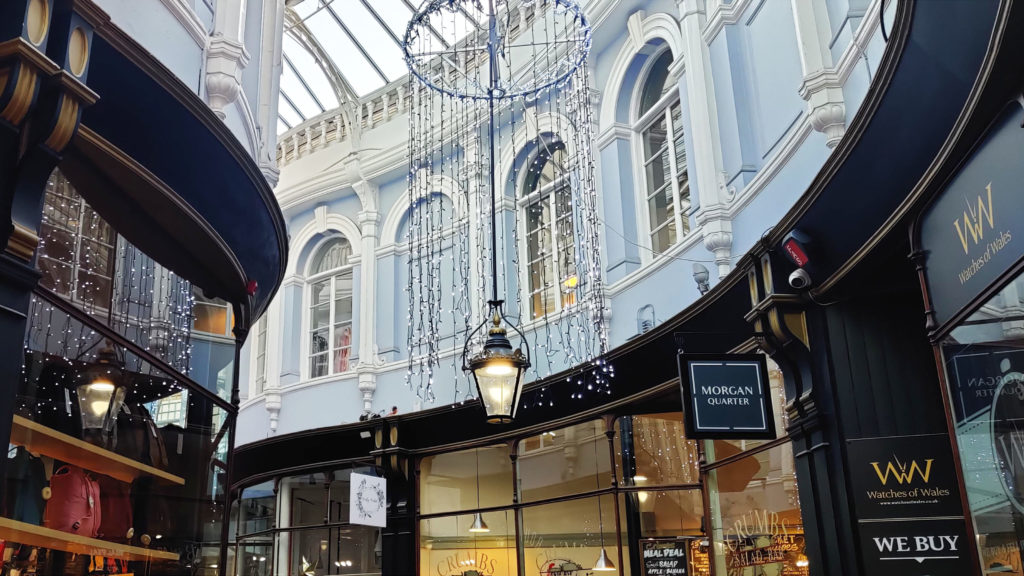 I happened to meet a regular at this arcade who's been shopping here for the last 45 years. She laughed and said that her children accompany her but, they still end up going to retail stores to buy all they need. She added that the kind of conversations and warmth she gets from visiting her friends in the arcade is almost unmatched. There is a real connect shoppers have with Morgan arcade and its aesthetic as she was constantly saying she still can't get over how beautiful it is after 40 years of visiting the place. I felt strangely connected to the arcade after my conversation with her.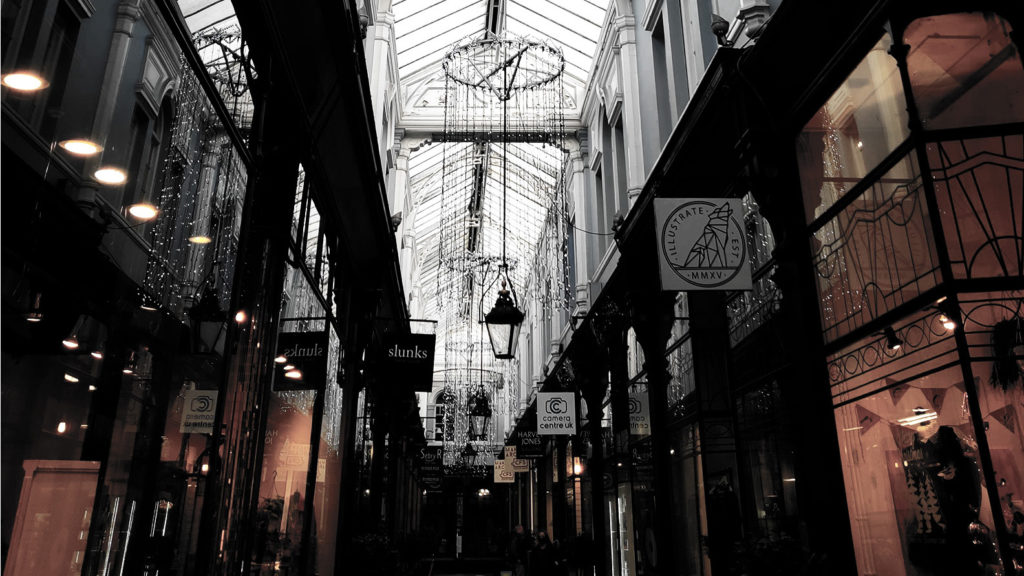 The winding corridors and the smell of fresh coffee and baked goods from The Plan or from Wally's draws you in and adds to the experience. It is definitely a place in Cardiff that everyone should visit and visit again as the feel of this place is like no other especially for an old soul like me!