Want to try something different? Take a visit to Chilli Basil on City Road for a heavenly Thai-flavoured surprise.
Chilli Basil is a hidden gem in Roath you can't afford to miss.
Owned by an Indian chef who began his career as an apprentice in a Thai restaurant, he decides to open his own business at the intersection of City Road and Strathnairn Street.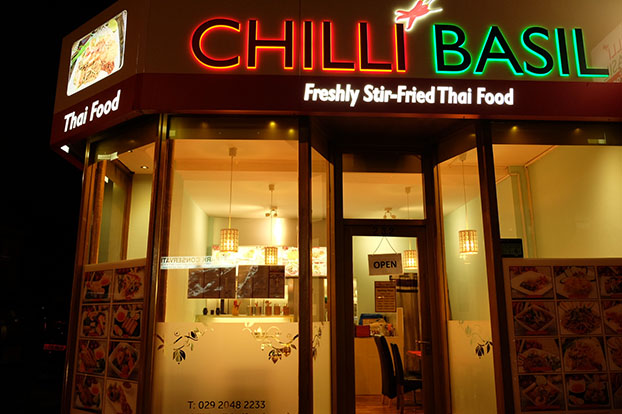 Environment & atmosphere
With just four tables and maximum capacity of 16 customers in the compact restaurant, it might mean that you will have to wait if you visit at rush hours or you can opt for their delivery service. We got luck and had a table immediately at 8pm.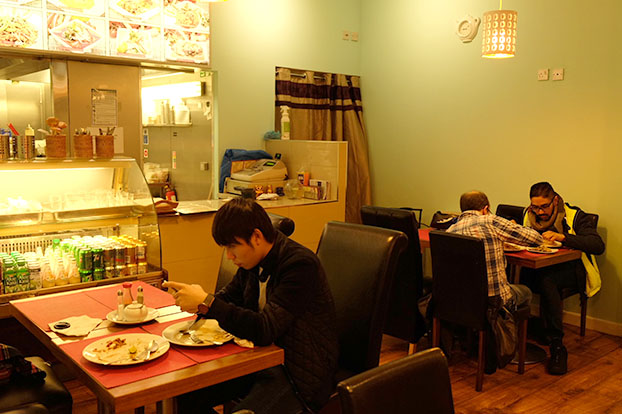 The place is clean and tidy. The mint green walls give off a refreshing vibe. Matching with wooden tables and dark brown chair is the warm yellowish lighting, nothing fancy yet all designed to exude a cozy ambiance.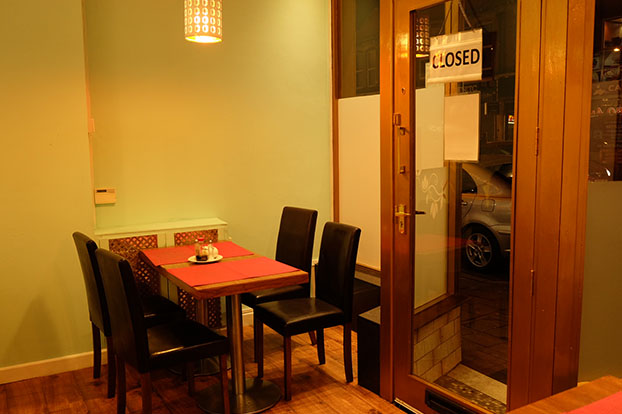 Service
All staff members are very efficient. It took last than ten minutes for our orders to come and feed our growling stomach. The friendly waiter also asked about my camera and we had an interesting conversation. I wish he had asked us about their food – they would get some amazing compliments!
Culinary skills, food quality & portion
The menu is exceptionally exotic – Thai-style salad, fish cake, curry, soup and more. The food portion is just right. On this occasion, we've ordered two starters and two main courses:
Spicy Thai fish cake, £4.20
Prawn spring rolls, £3.50
Chicken pad Thai, £5.99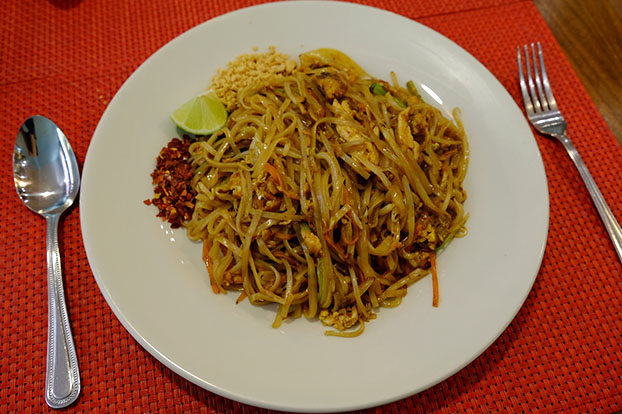 Beef yellow curry with rice, £5.99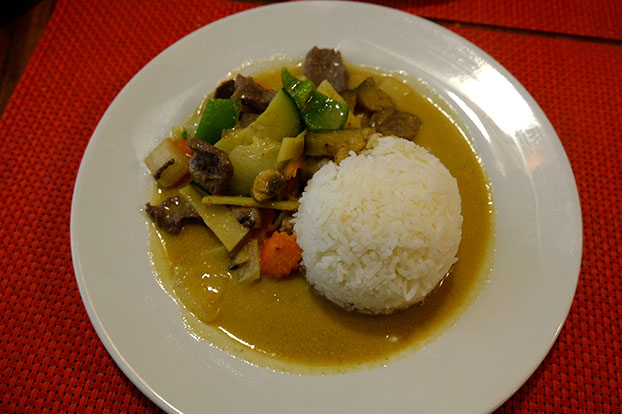 Overall
As a whole, Chilli Basil would be ideal for small groups of friends who want to hang out and enjoy the delicious tropical flavour. The price is also very reasonable.
Star rating
Overall: ☆☆☆☆☆
Hygiene & decoration: ☆☆☆☆☆
Service:☆☆☆☆☆
Taste: ☆☆☆☆☆
Location & opening hours: ☆☆☆☆☆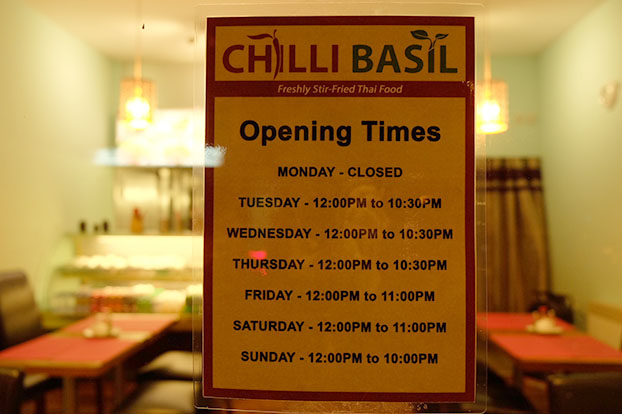 Visit the restaurant following this map: