Independent confectionery thrives on opening week despite having been pushed to close down.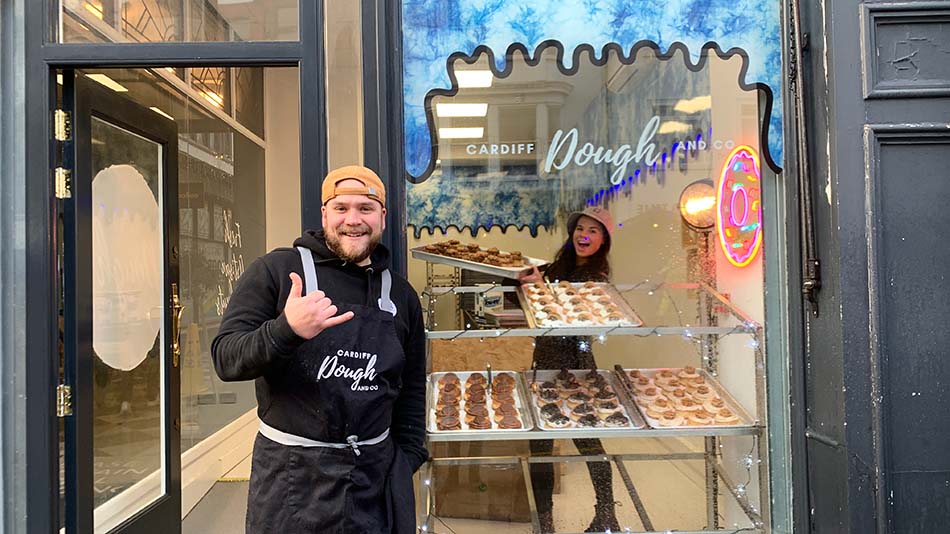 The owner of an up-and-coming doughnut shop who was forced to relocate to Cardiff City Centre has enjoyed a successful launch since reopening last weekend.
Ashley Parfitt, who runs Cardiff Dough and Co, sold hundreds of doughnuts on opening day despite being forced to relocate the business a few months ago.
"Our opening day was insane.  Well, we sold into four figures. It's nice to see new faces, new customers; whereas our other business was a lot of work to bring people in. People are here already," said Ashley Parfitt.
Ashley plans on expanding the business around different cities. A doughnut van for events and festivals will soon be part of the enterprise.
"We are hoping to expand pretty quick. So, by next summer, our plan is to have the food truck up and going," said Ashley.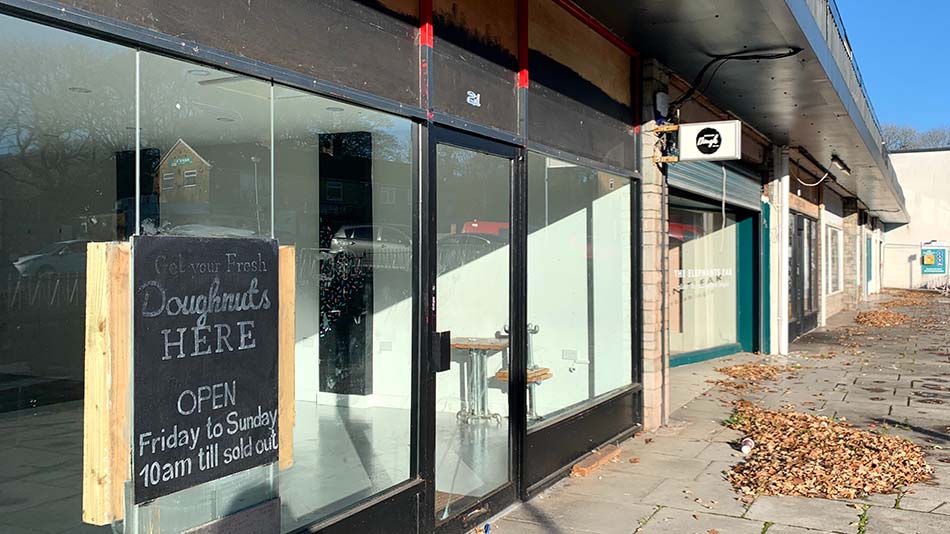 The shop was first opened in The Corporation Yard in Canton during the lockdown in 2020. Following economic success, Cardiff Dough and Co, along with a few other start-up businesses joined the Clearwater Parade and set up outlets there.
The dessert shop became part of an independent business collective but had to leave Clearwater Way in Roath owing to plans to revamp the block because of redevelopments.
"We moved into the shop knowing that we'd be moving after six months. So there was no bad blood. We pushed it as hard as we could for six months to see if the business would work and it did," said Ashley.
The biggest challenge is manpower and not enough hours in the day. I've been working about 20 hours everyday, since I started really. Its been crazy," said Ashley, who has built the unit from scratch.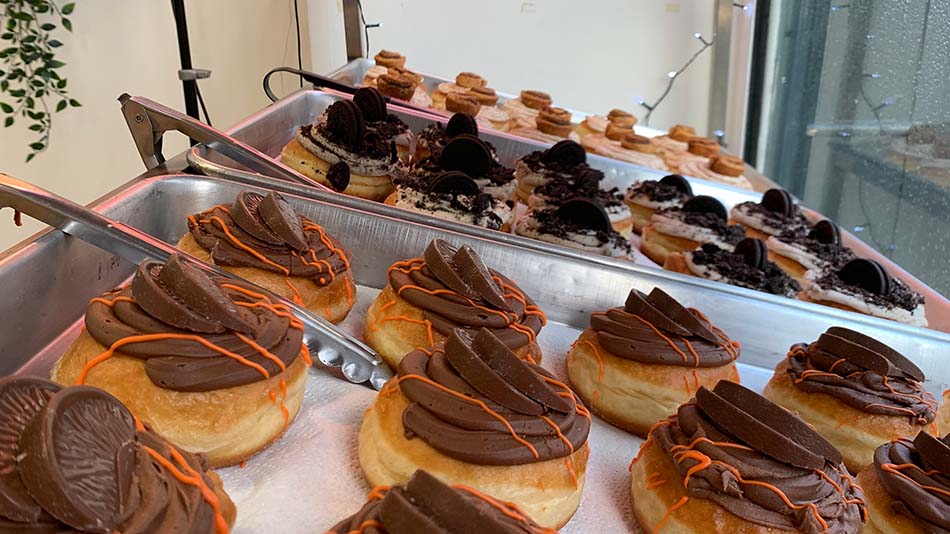 Ashley, who did not have a lot of experience with baking prior to the lockdown, gained expertise by making doughnuts for his friends and family to try and test out, before he decided to open the dessert shop.
"I like to get creative and try new things and I wanted to just nail a good doughnut recipe. We went through hundreds before we got a good dough," said Ashley.
The building at Clearwater Way is being refurbished as new flats and shops have been confirmed on the site.
Other independent businesses that were part of the collective include Wing stack and the Dropbar bike repair shop that have since shifted to different parts of the city.