Bonding over pottery, joining forces in video games: how Cardiff venues are creating new twists on speed dating, "the appetiser of meeting people."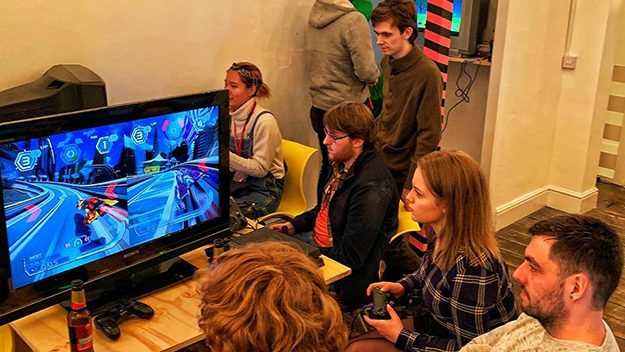 A group of men and women meet in a venue, sit down at tables, and interact. All of them wear a nametag and get to speak to each other for around two or three minutes. A bell rings, and then people move over, and they get to meet the next person.
Perhaps at the end of the event, numbers are exchanged, along with the promise of a future, longer meeting, or a fun planned group meet-up with new friends.
Speed dating is a popular experience in Cardiff. Venues such as the Philharmonic and Barocco Bar hold regular speed-dating events of all kinds. Agencies such as Slow Dating and MySpeedDate are regular co-ordinators of speed dating events in and around the city.
Speed-dating events are conducted for several age groups and participants are encouraged to interact with at least twenty others in the session. The goal is to ensure that people find others with similar interests and get to have a memorable experience.
The Arcade Vaults, a video-game community centre based in Cardiff, has ensured that their version of it will feature a new twist.
The Vaults encourages people to nourish their inner "geek." After the event, the participants can bond over playing video games together in the arcade.  Although the Vaults normally holds events for video gamers, this is the first time that the Vault will be hosting a speed dating event.
The aim of the event is to eliminate the nervousness or awkwardness that people might feel upon meeting for the first time. For hopefuls looking for a new way to meet people and get out of the house, this might be the one for them.
"A lot of gamers can find it quite difficult to talk to each other, so we wanted to make it easier. Speed dating is almost an ice-breaker. Lots of people end up standing around and talking after the event. That's when the real getting-to-know-you begins. It's sort of like the appetiser of meetings," says Chris Munasinha, owner of the Arcade Vaults.
"We've had a lot of interest from women gamers, and we've tried to encourage them to come here and try to meet people. Speed dating is a new event for gamers, definitely. I've been in speed dating events before, around ten or fifteen years ago. I met quite a few people, and definitely made new friends. I wanted to replicate that here," says Munasinha.
Find Your Player Two will be held on March 8, for gamers in the age group of 25-35, and has already seen interest from men and women gamers alike.
Or perhaps, for those with interests more in the artistic side, Cardiff Pottery Workshops Foundation have put their own spin on speed-dating.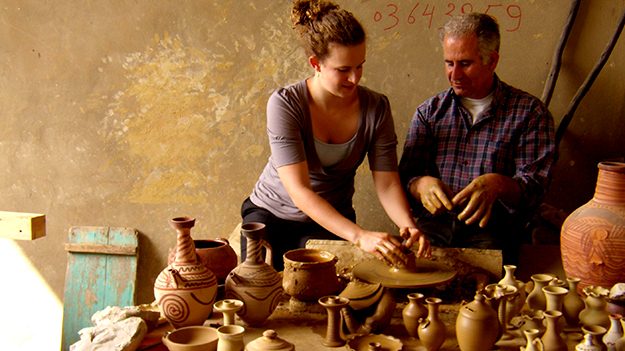 Inspired by the classic film Ghost, featuring Patrick Swayze and Demi Moore, the speed-dating is conducted as part of a pottery workshop. Here, participants have a chance to mingle and chat, while simultaneously being paired up on a wheel and making a piece of pottery together.
"We thought it would definitely be a bit of fun," says Kelly Campbell, owner of Cardiff Pottery Workshops. "We made sure that the people were involved in different activities so that they could be doing something instead of just having a conversation and doing the pub kind of thing."
The workshop was conducted for ladies to meet other ladies and was quite successful. Although the workshops are on hiatus for now, definitely keep a lookout for upcoming ones.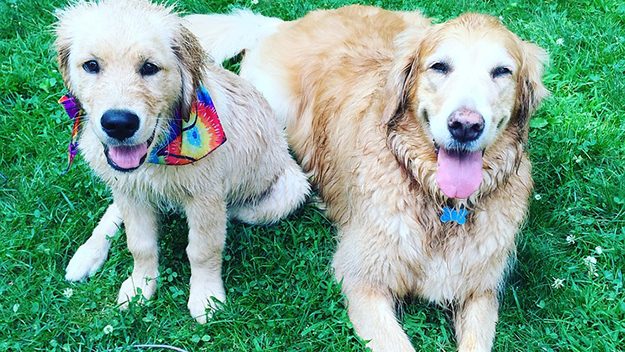 Cardiff has always hosted interesting speed dating events. In 2015, Mucky Pups Pet Parlor held a doggy version of the event, where dog owners could come along on Valentine's day to find love for their dogs. At the event, three canine matches were made, and some of the owners began making friends and hitting it off as well.
Housing Action Cardiff, alongside Give it A Go, organizes Flatmate Speed Dating at Cardiff University Student Union as an annual event. The aim is to ensure that students have a chance to mingle and find their future flatmates.
"We encouraged the students to ask questions about each other's living styles, so everyone could find their ideal housemate," says Louise Stack, Vice-President of Housing Action.
So, if it's romance on the brain, making new friends or simply to get out of the house and meet different kinds of people, give speed dating a try. Whether it's the original form or any variation of it, in Cardiff, speed dating is thriving.
Learn the Science of Speed Dating
Statistics are from Sydney Speed Dating. (Image credits: Flickr)