Beers, music, burgers and friends. Got Beef? serves up some of the best burgers in Cardiff with warm, student vibes.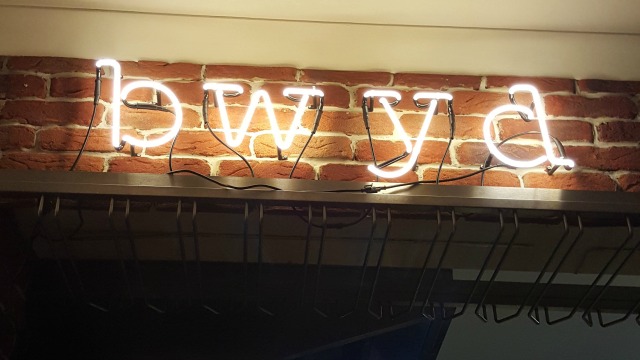 "Hands-down the best burgers in Cardiff," my dad proclaimed as he finished the last mouthful of his burger. "No contest, I'll probably be back here again within a week".
This proclamation comes as no surprise, this being his third visit to Got Beef? in three consecutive weeks.
I am inclined to agree with his informal awarding of the prize for best burgers in Cardiff. Being an avid fan of a slab of meat sandwiched between two buns, my search for a great burger place in Cardiff had so far been fruitless.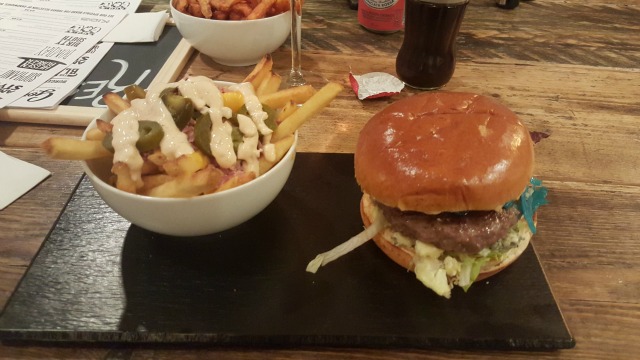 Got Beef? seems unassuming by its exterior on Whitchurch Road, blending in between shops and a tattoo parlour. Those passing by may even miss the dimly lit signing or may render it 'student digs,' not worth a visit for a culinary experience. However, Got Beef? is a social dining experience worth having. You might even find yourself sharing a bench with strangers, bonding over beers, the quirky menu and juicy Welsh Black beef burgers.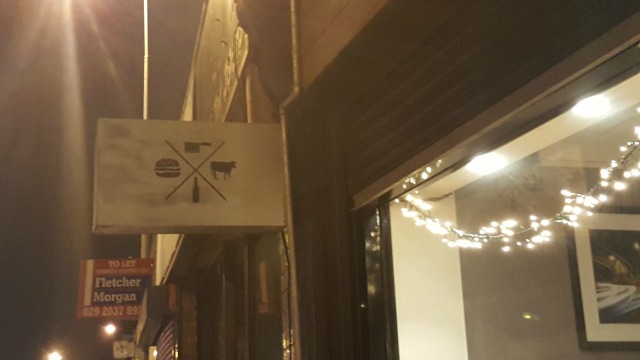 The simple menu leaves no room for error, the lack of choice is somewhat beneficial as it means each burger has been mastered. The options range from simple plain 'Welsh Black' to a more experimental one 'Heisenburger,' offering blue-dyed onion strands and blue cheese (á la Breaking Bad). The aptly named 'Lucky Cow' burger can appease any vegetarian and the specials board changes on a monthly basis, offering a seasonal Christmas dinner in a bun this December. All burgers are served on a brioche bun.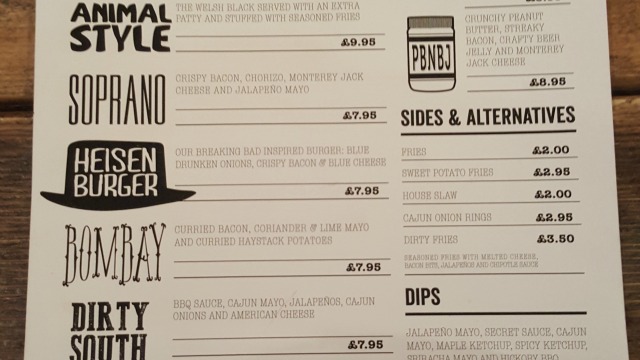 A large selection of quirky beers will appeal to the millennials of Cardiff and an old-school 90s album soundtrack will have any hungover boy doubled over crying as he sings along to Natalie Imbruglia's 'Torn' (true story).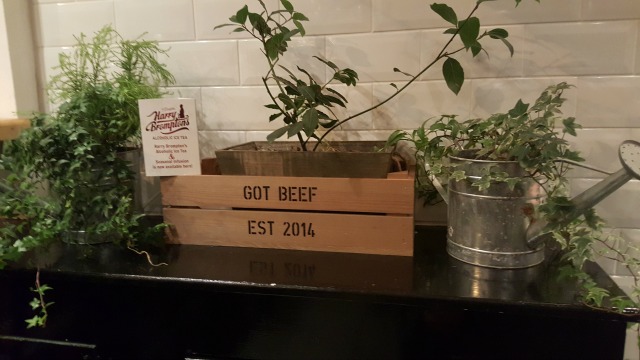 The premises are often booked up for parties and events so make sure you double check it is open before checking in. But Got Beef? is dining experience worth having, grab your friends, put aside an evening and uncomfortably perch on wooden benches for an hour to experience the best burger in Cardiff.
The best burgers I've had in Cardiff with a warm, fun atmosphere.
5/5