Non-essential businesses are finally allowed to re-open after months of closure.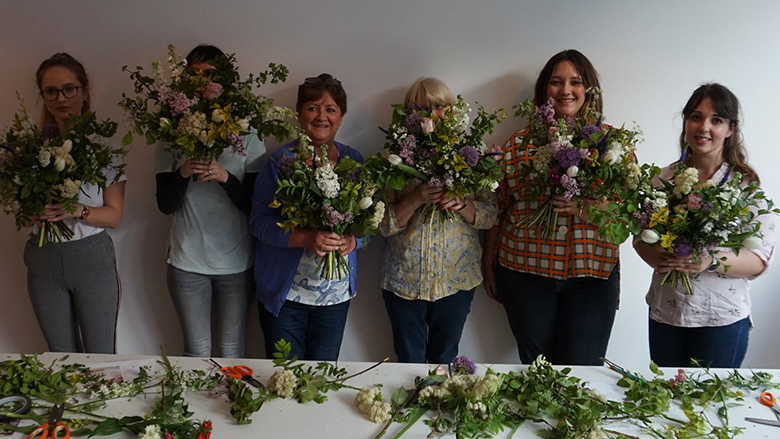 Non-essential businesses are beginning to make preparations to welcome their customers back into their shops. To ensure both the staff and customers' safety in the shop, business owners have been working hard to overcome the challenges for this reopening.
Ever since Mid-December, the government announced a lockdown restriction in Cardiff, everyone is required to stay at home and non-essential businesses need to be closed down during this period. After months of lockdown, non-essential businesses will be allowed to re-open from 12 April.
"It is thrilled to be back again after closing down for months and we are busy making changes on the setting inside the shop to welcome our friends back," said Rebekah Mudie, the owner of gift shop, Daisy Daisy.
Since the first lockdown, Rebekan and her husband Andy Mudie have already made changes to their shop to make it safer for both staff and customers. With the last minute guidelines from government, they have to make another planning of arrangement before the re-opens.
"Because of the small space in our shop, we have to be extra careful on the setting inside the shop. Especially when it is not always clear about the government's measure and where to get help. Once you find the resources it can be hard to follow and onerous for a small business owner. Particularly setting up some of the measures and the costs associated with this," said Andy.
"Therefore we planned thoroughly on the balance of expense, how many products that we have to prepare for the reopen. To be honest, we don't know how many customers will still do in-person shopping as we all get used to online shopping already."
Despite there is an extra expense, Rebekan still insist to provide the best safety measures to staff and customers by additionally increased the number of hand gel stations and adding secure plastic transparent scene fitted across the payment area.
More posters and signs can be seen around the shop to remind customers about social distancing and wearing masks to stop the spread of the virus.
"It has been difficult times and we didn't see others in person much this year. Therefore we insist that if there is an opportunity to meet our customers in person, we have to give them the best protection. Their supports are the motivation for us to overcome challenges," said Rebekan.
It is not only the shops' responsibility to maintain the health and safety environment after reopening the business, but customers should also bear the responsibility to keep everyone safe in a shop.
"The most essential thing is always wearing a face mask, being patient and keeping 2 metres a part when queuing outside to enter our shop," said Ian Brodie, the owner of Brodie.
"I can understand that customers need to spend more time to visit the shop and it is inconvenient to them. To makes things quicker, we have to make sure that our food range should be fast and easy to make so that customers do not have to wait for so long."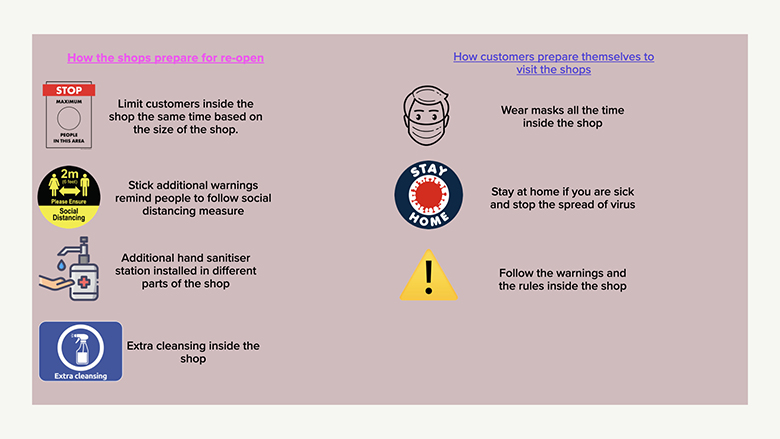 The government does provide support for businesses on the internet via their website. The owners from both Daisy Daisy and Brodie feel that the communication is not clear enough.
"Now that we have been in long lockdowns across a whole year surely the measures needed to keep people safe can be communicated to business owners more efficiently," said Rebekah.