Thousands of young people in Cardiff have now escaped from unemployment as the government's Kickstart Scheme offers jobs to those aged 16-24.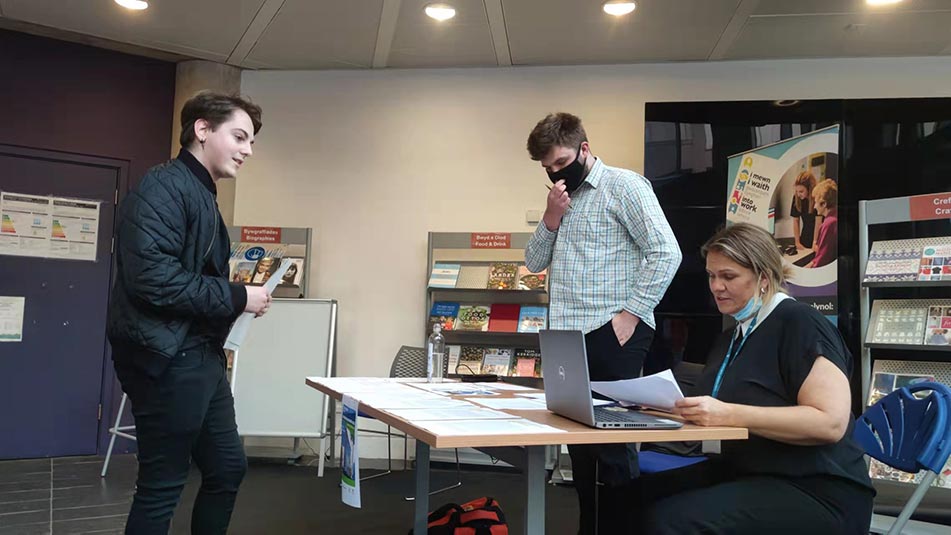 Over 2,000 young people in Cardiff have secured jobs during the Covid-19 pandemic thanks to UK government's youth jobless plan.
A recruitment fair for Cardiff's young people was held Thursday at Cardiff Central Library, which is part of UK government's landmark Kickstart Scheme launched in September 2020. This event at Cardiff featuring popular administrative jobs is primarily serving youth at risk of long-term unemployment.
"Many young people in Cardiff have started their career through kickstart project, and some of them have moved on to be employed within their companies," said Clare Humphreys, employer liaison officer from Cardiff Council.
"I think it's a chance to save literally a lot of young people being affected by Covid and young people being involved with losing their jobs," said a kickstart employer Simone Segato from Mercateo UK Ltd.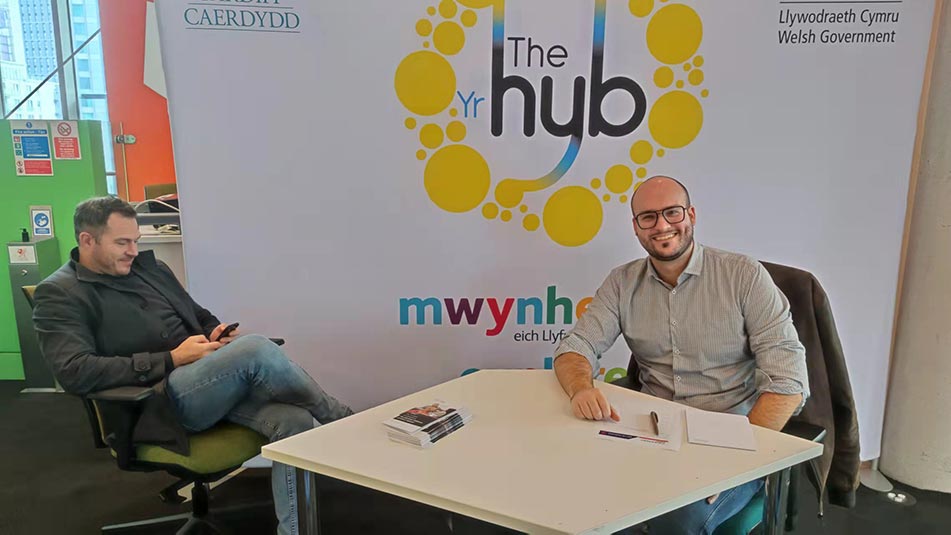 The Kickstart Scheme provides six-month jobs for young people aged 16 to 24 years old currently claiming Universal Credit and at risk of long-term unemployment.
Over 100,000 young people have so far started new roles under the government's 2bn pound Kickstart jobs scheme, latest figures show.
Meanwhile, an average of over 3,400 young people started Kickstart jobs each week over the past month, according to the Department for Work and Pensions(DWP)
The Thursday's event provides 20 administrative jobs in adult learning, recruitment, hospitals and supply chain, which includes receptionist, administrator, trainee case manager, supplier account executive and administrator assistants.
It is a continuation of Cardiff employment authority's engagement in Kickstart Scheme.
Clare listed some essential skills young people can learn during their six-month Kickstart period, including communication, anti-pressure ability, problem-solving, business acumen, and teamworking.
Clare said young interviewees are not required to master these skills at the interview, which makes Kickstart Scheme different from other job recruitment.
"They don't necessarily have to come with these skills or experience. They only need eagerness to work," said Clare, "If they are keen to learn all these skills then that's where they are going to go on with the job."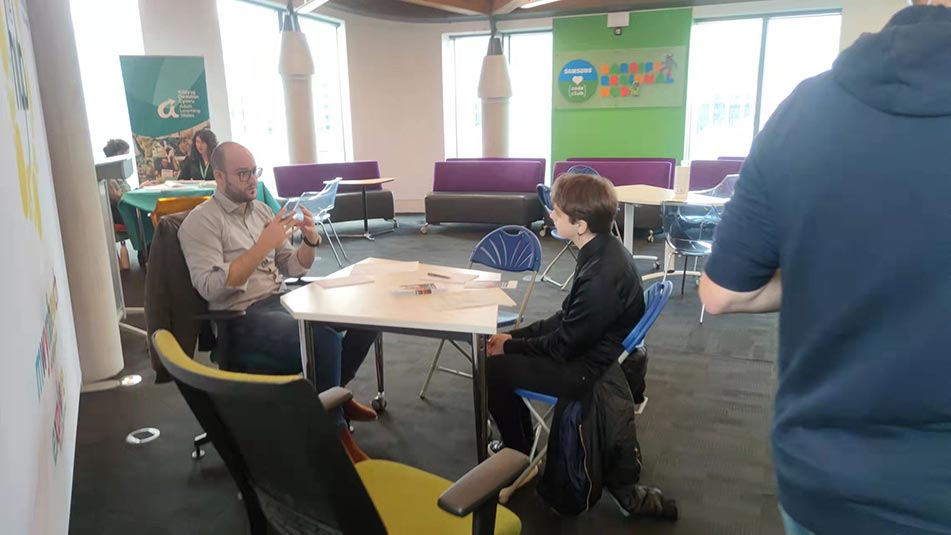 Under the scheme, businesses apply to the DWP to create Kickstart places, which can be offered to eligible young people. They are then matched to roles by job center work coaches and thereby being interviewed by prospective employers, which decide whether to hire them.
The national minimum wage for a six-month period at 25 hours per week is provided to Kickstart employees by the government.
"The benefit for young people is that six months give them valuable experience and that keep them in a good state and find longer-term employment," said Geraient William, a work coach from Cardiff Job Central.
The employed young people work well in the companies and can help their businesses, according to some employers.
Adult Learning Wales's HR Jennifer Jones said that a 21-year-old boy from digital department contributes a lot to their company with creative ideas and digital skills, who is very likely to make it permanent on February next year.
Jennifer said it's a win-win situation.
"A digital mindset is native to the young people that we will be able to leverage in our business," said Jennifer, "In return, we provide them with good working experience for them to be formally employed."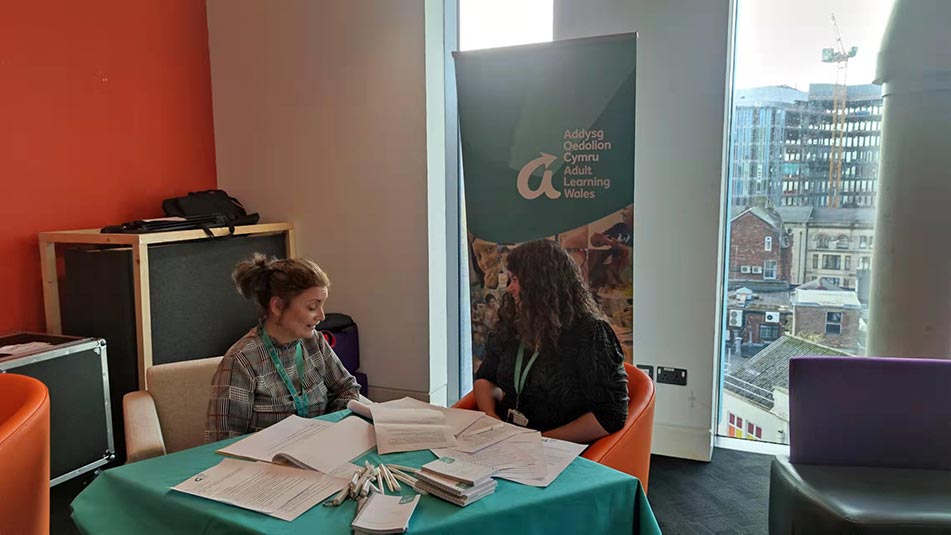 Abrub said he had a clearer understanding of job hunting through the Kickoff Scheme and the job interview.
"A lot of companies look for working experience. It's a valid point. I can learn working skills alongside academic if I get Kickstart job right now. That can make me more likely to get paid employment after graduated," said the 21-year-old Somali student at Cardiff Metropolitan University.