Wales has succeeded in protecting its national language. But now comes the hard part: to actually promote it.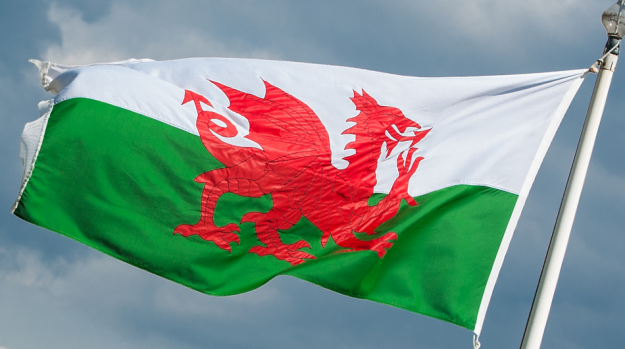 If you wanted to meet a really proficient Welsh speaker, you would probably take a car and head for Anglesey, or Snowdonia. Taking a plane to the States would be pretty low on your list. So imagine your surprise should you come across Robert Joseph Jones, Pennsylvania born and bred and yet a fully bilingual Cymraeg speaker and teacher.
"When I was 11," he recalls, "I had the option of learning a second language in school. And since my great-grandfather was Welsh, I thought, 'Why not?'. There was a book about Welsh in the school's library, and from there, I just learned it on my own."
Not having anyone to actually speak Welsh with, apart from penpals, obviously made it harder for Robert. Nevertheless, after decades of learning he's come a long way: "Hardly a day goes boy when I don't use Welsh in some form. Even when I think to myself, I do it in Welsh." Also, his friends tell him he developed a North Wales accent – appropriate, since that's where his ancestors came from.
Robert's love affair with his ancestors' reminds policymakers – on this side of the Atlantic – of a fundamental factor: that retaining Welsh skills, especially after school, is ultimately down to individual commitment. "The Welsh government has succeeded in keeping Welsh-speaking education popular and in demand," says Mirain Rhys, a Psychology lecturer at Cardiff Met. "[But] if you think about anything you're forced to do as a child, your first response is to fight against it.
"If you're taught to speak a language … that you don't speak with anyone except your teachers and classmates, then it's very natural for a child to go, 'Well, I don't want to do it.' The problem right now is that Welsh isn't used in social settings. [That's why] lots of people are talking of 'making Welsh cool', making one want to speak it in the streets.
As Rhys explains, the lack of overlap between the school environment and everyday life is one of the big impediments to revitalizing Welsh. In that respect, little things like bilingual signage on the streets play a crucial role – despite accusations of "tokenism". "I think there's two views on Welsh-English bilingual policies. Some people see [them just] as an indication of the fact there's two languages in this country, but nobody actually reads the Welsh bit of the signs in Cardiff. On the other hand, [people] have to remember that the Welsh language has equal standing to English.
"If you didn't see [the signage, Welsh] would very, very easily disappear, because we still have this massive issue of children not thinking that speaking Welsh is the natural thing to do even outside of school. If young children see bilingual signage everywhere they go, there's a little part in them that thinks: 'Oh yeah, I know that.'" She welcomes programs like the soon-to-start Cymraeg for Kids, hoping that they will make the link between school and the community stronger. "Think, for example, of children who speak Welsh in a shop and then see someone else – whom they've never met before – who speaks Welsh as well. Things like that reinforce the importance of their learning Welsh. If you don't have that visibility, you've lost the background."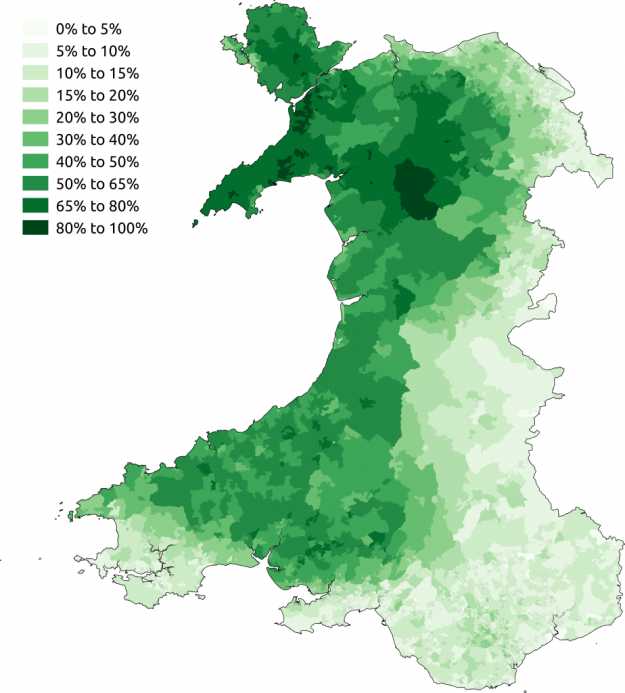 Bilingual signage is a staple of the multiculturalist, or 'preservationist' approach to language policy – one that is well ingrained in the Welsh government's policy. There's even a dedicated Welsh Language Commissioner, who assesses the quality of bilingual output in public (and now also private) sectors. Nevertheless, a lot more will be done to reach the government's endgame of a million Welsh speakers by 2050.
"That's a really ambitious target," says Ruth Richards, of Welsh language pressure group Dyfodol. "It would be fantastic if that's achieved, [but] there has to be a consistently funded, long-term vision. Money that's been earmarked for the Welsh language cannot be diverted. One weakness in the past – one that needs addressing – was that awareness of the Welsh language issue is not present throughout all government departments as it should."
Although cuts are have put as strain public budgets, Richards sees hopeful developments in the Welsh language strategy: "For the past ten years or so, the emphasis has been a defensive one, on defending the rights of Welsh speakers. Which is all well and good, but [the effort also needs to be made] to create Welsh speakers and give [them] opportunities to use Welsh in all areas of their lives. There does seem to be a movement towards that – a shift in emphasis in the [government's] strategy, and that's something that should be welcomed."
You might think that a language that lost half of its speakers in a century is not prepared to deal with the age of technology, where new words are invented every year. But as Richards explains, Welsh as fared exceptionally well in this regard: "Language is a constantly evolving thing. Welsh has responded very creatively. For example, there is a word for computer, Cyfrifiadur, and even something for 'laptop', Gliniadur, which [brings] 'computer' and 'lap' together. I have my iPad in front of me and it's called Llechen, which is actually Welsh for 'slate'.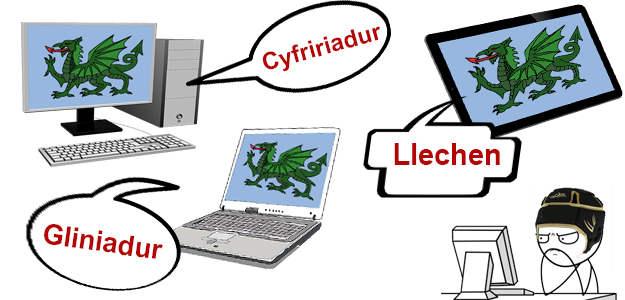 "There is an awful lot of creativity going on around the language, and in the fields of literature and poetry. So my worry isn't really about [Welsh's capacity to evolve], but rather that we should remain a living language through which people can just go on about their lives." 
"What we would like to see … is an emphasis [on] actually enjoying using the Welsh language informally."
Welsh is definitely not the easiest of languages to learn, and bilingual signs are obviously a godsend for foreigners. But the language is hardly a relic of the past, obstinately clinging to a globalist English. On the contrary, it's fighting its way back into the nation's pride.
Latin might be dead, but Cymraeg is alive and kicking.