Jennifer Lawrence takes the role of a seductive woman amid a modern Russian-US conflict. Violence, sex and blood are centre stage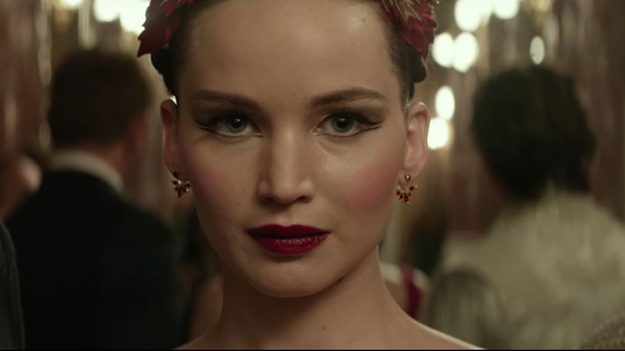 A gun. A woman. Her eyes gone and her face covered in blood, Jennifer Lawrence has shown tireless spirit and limitless courage while being tortured.
In this confusing spy thriller based on the modern Russia-US conflict, Dominika Ergorova (Jennifer Lawrence), a famous ballet dancer, finds herself with nothing after her colleague ruins her career by breaking her leg.
No longer able to afford her mother's (Joely Richardson) care, her uncle Ivan Vladimirovich Egorov (Matthias Schoenaerts) suggests that she joins him in some shady affairs.
Taking a turn that threatens Dominika's life, the young woman has no choice but to join the 'whores school' to become a sparrow (Russian operatives using their body as a weapon to extract information.)
With numerous plot twists, the story also describes Nate Nash's, (Joel Edgerton) mission which consists of spying on Russian's moves. Expelled from Moscow, this resourceful CIA operative will find all sorts of ways to pursue his mission.
Undoubtedly, both characters are meant to meet in dark and complex situations, making the initial plot difficult to grasp.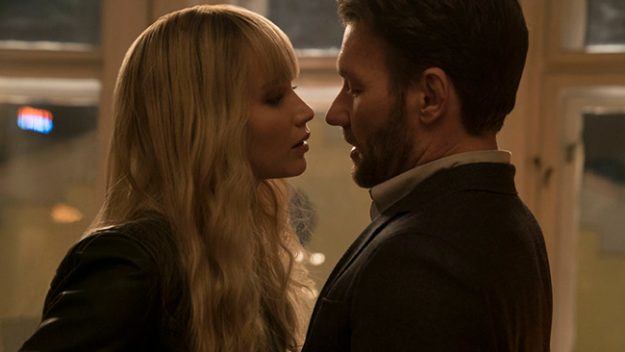 Jennifer Lawrence demonstrates once again her great acting abilities; performing like a toe-dancing ballerina was one of the challenges the actress brilliantly overcame.
The film, true to Francis Lawrence's style (e.g. Hunger Games trilogies – Why does he keep working with her? Who knows), is fairly long with three main themes dominating the story: Sex, blood and beauty.
It has been prohibited for children under 15 years old, and for good reasons. Rapes and sex scenes are mostly followed by blood and death.
These colourful scenes, intertwining red and white, remind us of Ancient Latin and Greek texts. Sophocles uses both colours to portray Antigone dead and the dying Haemon. Is this a way to emphasize violence or make the death more appealing?
Dressed in a red sparkling gown, ready to pounce on her prey like a mantis on her cricket, Dominika is the stereotype of the femme fatale, manipulating men to get what she wants.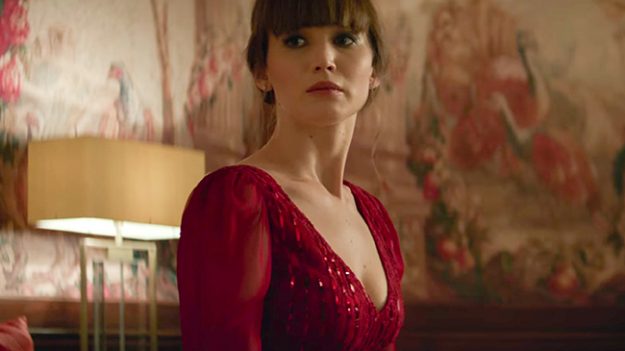 Following the Matron's saying (Charlotte Rampling), the headmaster of Sparrow school, beauty is the key element to manipulate and achieve your ends: "you have been selected for your beauty", "exploit that weakness into seduction and extract information."
With regard to 'beauty', don't you find that using your charms to succeed is an accurate reflexion of society's attitude towards beauty standards and conventionalism?
The book, on which the film is based, was written by former CIA operative Jason Matthews and inspired by real facts, sticks to the promises it has made.
The long-lasting conflict is portrayed as follows: Russia is corrupt and intransigent while Americans are heroes and protectors. Becoming a double agent was a great opportunity for Dominika to be saved: "I want to go to the US, where I can be safe."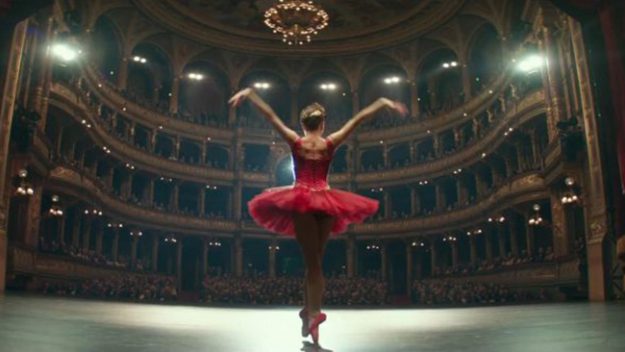 Technically, the film is beautifully shot, knowing exactly what to show in J. Lawrence's naked scenes. Mid-shot, wide-shot, close-up, all used with a specific purpose.
The Italian music that we listen to at different times breaks this grey atmosphere and makes the film livelier, reducing the dullness of several scenes due to their length and their lack of action.
The film is definitely worth watching at least twice to overcome its complexity.
Director: Francis Lawrence
Writer: Justin Haythe
Actors/Actress: Jennifer Lawrence, Joel Edgerton, Matthias Schoenaerts, Charlotte Rampling, Mary-Louise Parker
.embed-container { position: relative; padding-bottom: 56.25%; height: 0; overflow: hidden; max-width: 100%; } .embed-container iframe, .embed-container object, .embed-container embed { position: absolute; top: 0; left: 0; width: 100%; height: 100%; }