Bring your broken things to Cardiff Repair Cafe and fix them for free.
Cardiff residents saw new life breathed into their treasured possessions thanks to volunteers at an innovative Repair Cafe last Saturday.
The project which takes place on the first Saturday of every month, and saw a procession of broken toasters and wonky radios being brought back to life.
"There are a lot of tips to fix things but people don't know how to do, so I want to do something very small to help them," says Joe, the founder of Cardiff's Repair Cafe.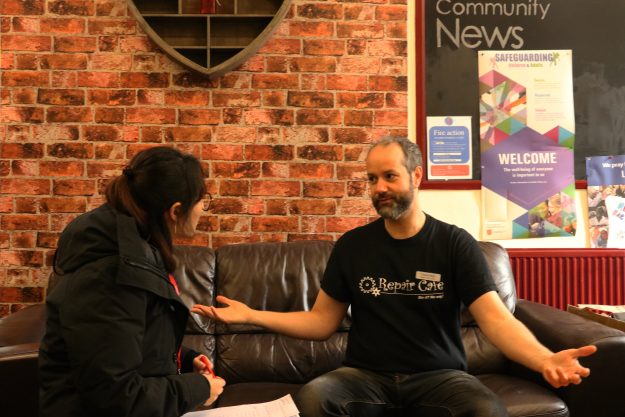 The workshop held in the Salvation Army Hall and took about four hours every time, from 10.am in the morning and end at 2.pm in the afternoon. Some parents took their children together to repair their broken computers. Also, some students came to learn how to fix their broken electricity or remade their old shirts.
"This is my second time here, I come here to repair my printer. The volunteers both teach me how to repair and help me to fix it. I'm feeling like just a part of this café," says Jingyi, one of the participants.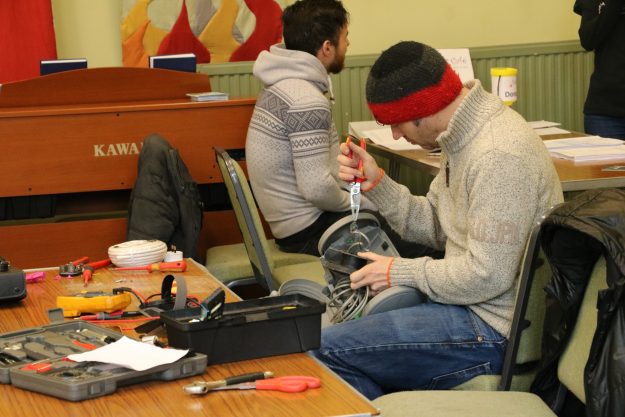 Joe was inspired to open the Repair Café because of his one-year-old son. Joe worried about the environment will become worse when his son grows up, so he wants to do some small things to help people think differently. Then he came up with fixing things.
"People are more likely to throw away things and buy a new one when broken, but seldom think of repair them. I want to encourage people to change their mind to try to fix their things. I know this is very tiny little thing, but it is something," says Joe.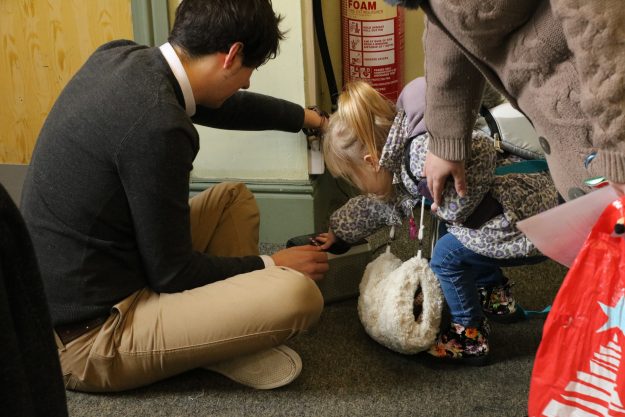 The Repair Café just started from April this year, but it already has a lot of people took part in it. There are mainly four types of people are interested in it. Young people who care a lot about environment, old people who want to give some mental help to the society, some lonely people who want to be in a group, not a special group but helpful group, and good people who just want to do some good things.
One of the volunteers, Louise, came from Germany and she said, "I've just been to Cardiff in September and I know this event from the volunteer pair in my university. I'm good at sewing and I found it is really interesting, so I decided to join it. Also, one of my attention is about protecting the environment like Joe."
This is the first Repair Café in Wales, so there were a lot of difficulties for Joe to set up at the beginning. He found Karise on Facebook and they became a team. Luckily, they contacted with churches and some agreed to provide them the place for free.
Now, Joe and his team plan to hold the event more frequently next year and get more people to join it. Also, they are now helping some other repair cafes in Cardiff to set up.