Fed up of seeing the same shops in every mall? Retrofest is here to deliver a brand new shopping experience with all Cardiff-based labels, as well as a fun night-out with like-minded people.
Cardiff's first pop-up fashion festival Retrofest returned yesterday to introduce independent designers and collectors to the city.
First launched in February this year, the festival this time around has integrated niche fashion and accessory brands, DJ music, vegan food and drinks under the same roof in the Castle Emporium.
"Not many people venture out and discover things now," said Aimée Broad, 21, host of the event, "But you need to remind others of these tiny and beautiful brands that some people are running from their bedroom, that are just as good quality, if not, even better quality of what you get from chains."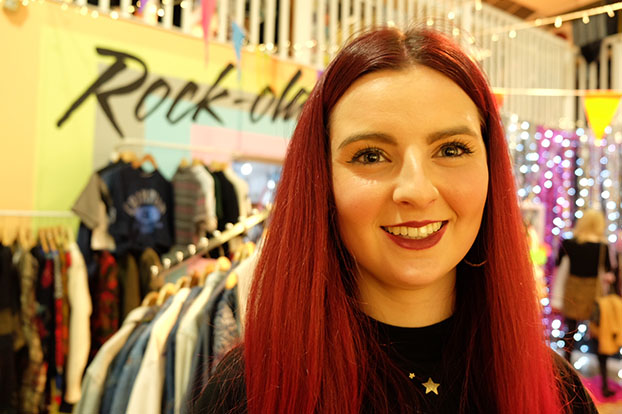 She added that the key to gather all these wonderful artists was just be opened to meet new people.
"I met all these independent brands at random encounters in life, even when I was shopping," Aimée said, "I got inspired by a lot of things from completely different avenues, and now I am putting them together for one great festival."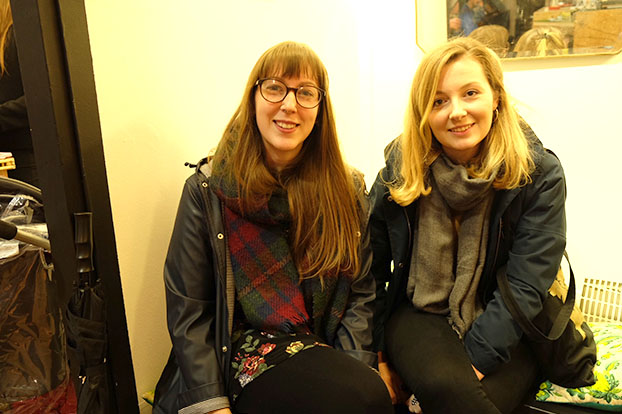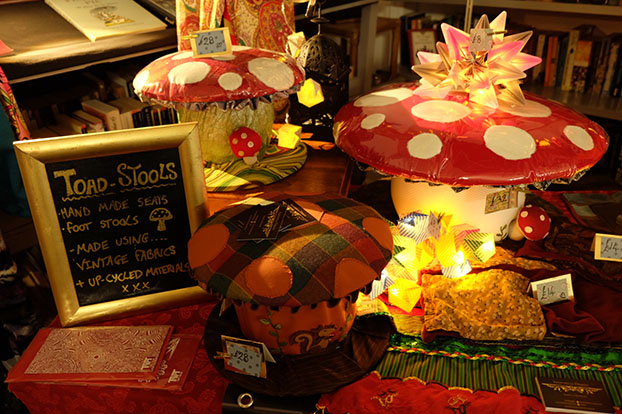 Handmade by Isabella Ironside, 25, this toad stool is crafted from vintage products and up-cycled materials. It works ideally as a chair and a foot stool.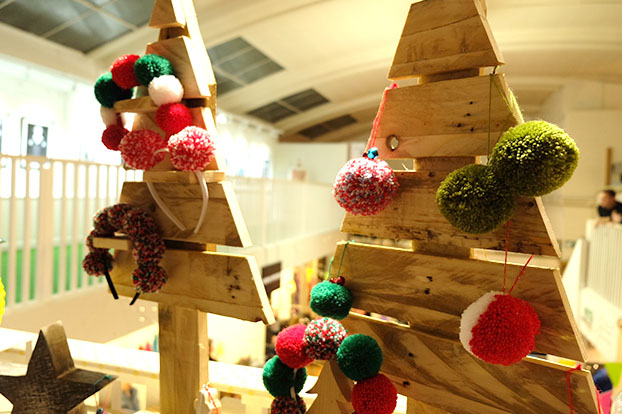 Dizzy Pineapple, created by best friends Daneka Norman, 29, and Zoe Evans, 28, launches their latest collection consisting of colourful Christmassy decorations – just the perfect dose of festive you need for the big day.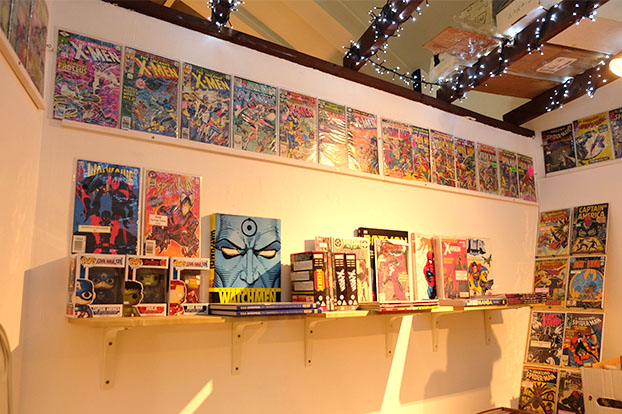 The festival also catered comic fans' cravings – the comic books displayed in shop was only a fraction of the owner Iain Talbot's, 32, collection, which he has over 50,000 copies in his office.
"Retrofest offers space for independent brands and it is an excellent getaway from all the chains out there," he said.
If you missed the event, stay tuned for more of them on Retrofest's Facebook page, or check out the featured stores on their websites linked above.

Visit Castle Emporium following the below direction.