If you've had enough of pubs and clubs that blast Billboard's top 40, Gwdihŵ will have you smitten.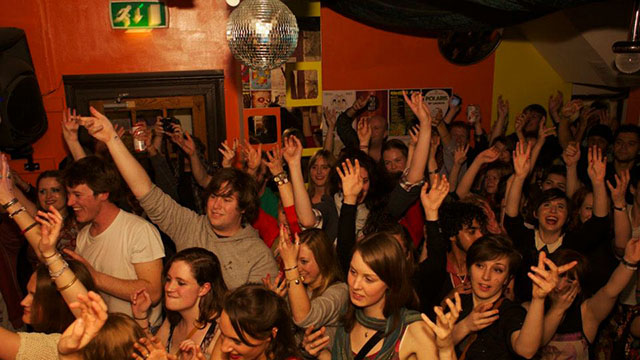 Wedged into the corner of Guildford Crescent and an unnamed side street in Cardiff, its multi-colored walls no matter how conspicuous can still be hard to find. But, its beauty is in its obscurity.
You'd think the place is just some gin joint that's about to close but as you enter, you'd be greeted with a corridor filled with posters, illustrations, and artworks. Not an ounce of sound can be heard. It makes you unsure whether it's so bad it's empty or it's so good it's elusive. But as you open the French door, the electro-punk beats with hints of 80s disco tunes suddenly bombard your eardrums, giving you that sweet, natural high.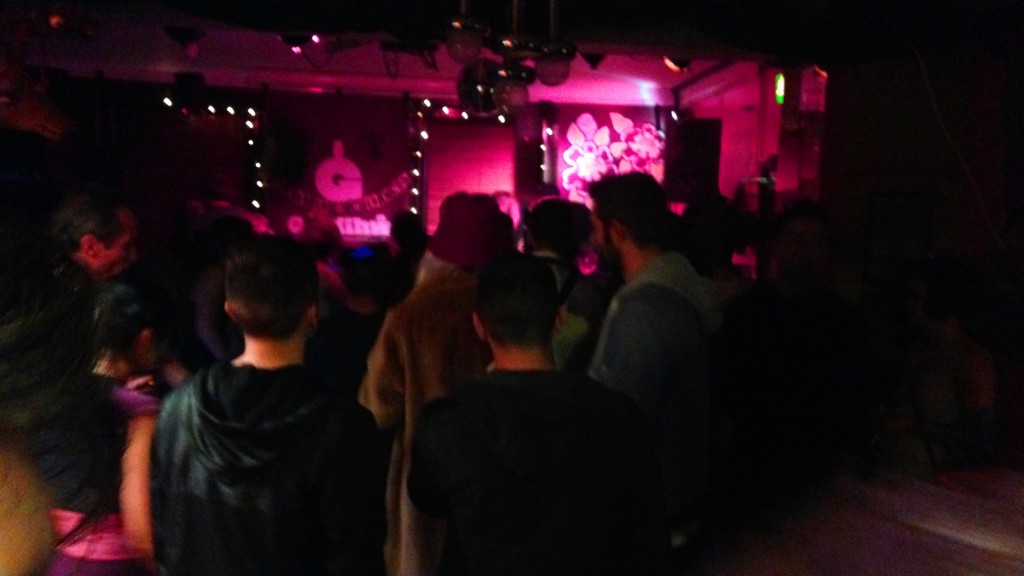 The hallucinogenic ambiance is even more heightened when you're on the dance floor. There's a disco ball hanging unto the ceiling occasionally emitting violet light, vintage televisions on top of each other in the corner, and a sun-shaped clock on the wall. It's like one of those long, hardwood dining tables that have different kinds of chairs—disconnected yet compatible; unpredictable yet charming.
It's not a massive place; just about 40 to 60 people can fill the area. If you like a relatively intimate pub with unusual music, you'd fit right in. Since it is not as gigantic as the usual drinking spots in the city centre, the back bar is fairly small. The bar offers the usual rums, shooters, beers, and ciders, within a reasonable price. I have to say that it's not the place for cocktail drinkers, so get ready to have your hands full with pints, not sexy, margarita glasses.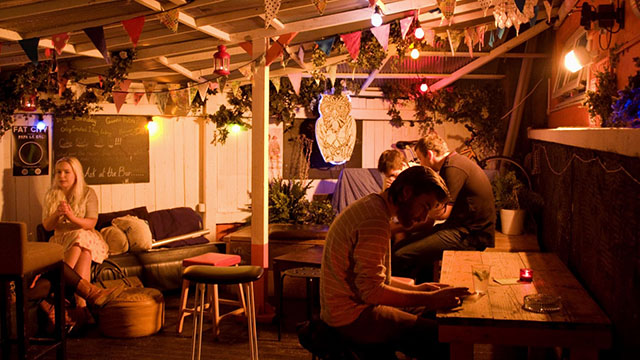 For the smokers and the lovers of the great outdoors, a beer garden is set up outside. It has huge leather couches, metal stools, and a red light that makes you feel like you're in some Brooklyn speakeasy. When you're feeling tired from busting your robot moves and doing the worm dance, you can just head to the tables outside, chill with your pals, and bask in the glory of an unexpectedly fun night out.
⭐⭐⭐⭐⭐
Verdict: If Gwdihŵ were a man, even if he doesn't have a pair of dress shoes or a checking account, I'd marry him in a heartbeat.
Get a taste of their music with this playlist here: