Madame Fromage, Cardiff's well-known breakfast & brunch eatery, appears often on telly but still retains a cosy atmosphere and delicious meal deals for all.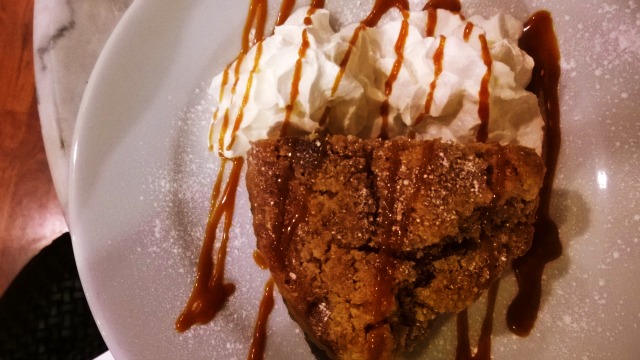 Visiting on a cold, rainy afternoon this coffee shop is perfect to hide from the bad weather. Friendly staff were quick to usher me into the cosy seating area, with glossy wooden furniture and walls covered with French vintage portraits and old ticking clocks.
If you have been in Cardiff for a while you probably know about Madame Fromage. Found in the heart of the Castle Arcade, it is half a cheese speciality shop and half a breakfast & brunch café, with a shop window that displays gargantuan cheeses next to big rustic-looking cakes that make your mouth water.
Part of its popularity comes from the eccentric mixture and from being a 'TV star' around Cardiff. Just this November, BBC's food series 'Lee and Ainsley's Big Food Adventure' featured the café in an episode. While 'seen on TV' places don't always measure up, that's not a problem with Madame Fromage at all.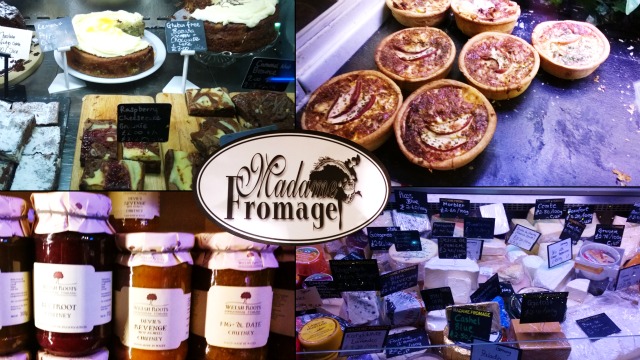 I discovered it offers a daily 'Cake Deal' which combines a sweet treat with a hot drink for £3,50. I was lucky enough to come on apple pie day. While I lack a massive sweet tooth, I am an apple fanatic and love a good deal.
The portion of pie, which costs £3 by itself in a normal day, is huge. Madame's apple pie will not leave you hungry, but it also won't stay in your plate for long. Warm, with a buttery and cinnamon aroma and a dollop of cream over the top, it was delicious. It was not overly sugary and went nicely with the coffee I ordered. The pie has some raisins in it, which I enjoy, but they are not enough to scare off dried fruit haters and are big enough to easily push aside.
On the downside, the café has no Wi-Fi. I did not find this an issue as it allows you to enjoy the atmosphere. With Christmas carols playing in the background, good food and smiling staff, Madame Fromage is the perfect place to hide during winter days. I will return!
Verdict: 4 out of 5 stars!
Cosy atmosphere, welcoming staff and good food. On the down-side: does not have Wi-Fi and could offer half-portions on the cakes.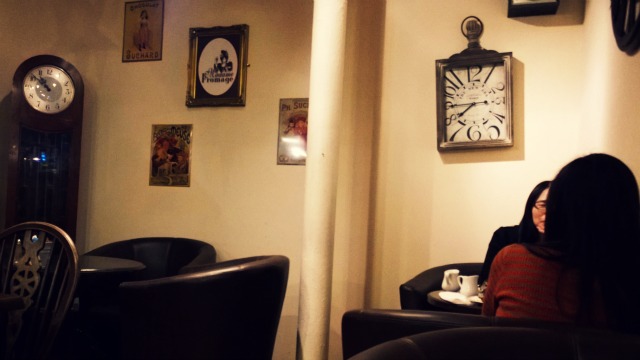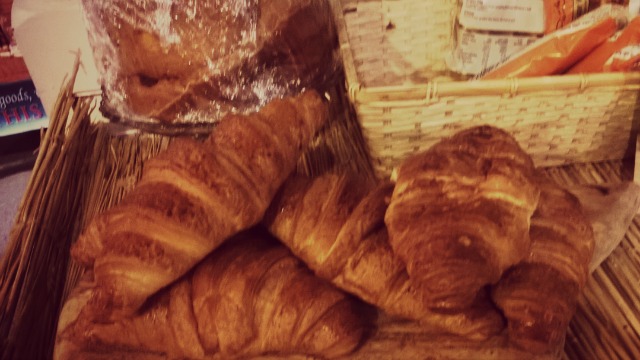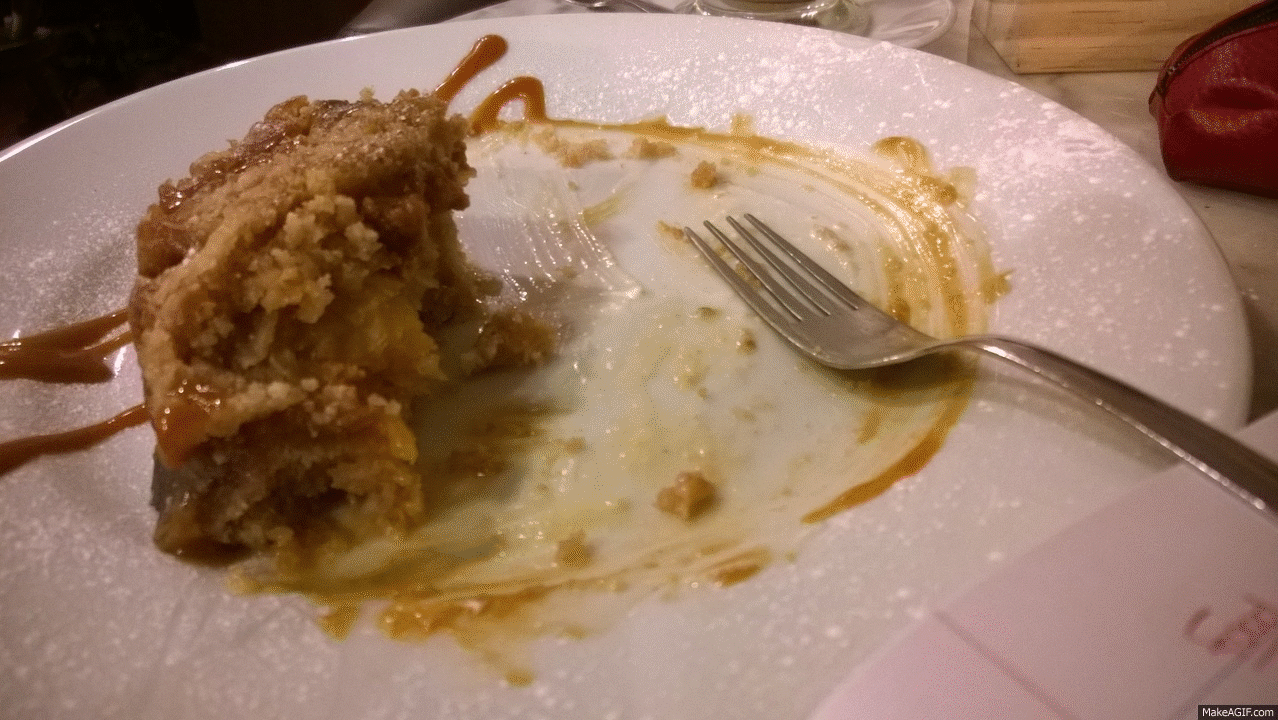 Directions: