The Cardiff business opened by brother and sister Georgie and Will Thomas is focused on community, coffee and specialty snacks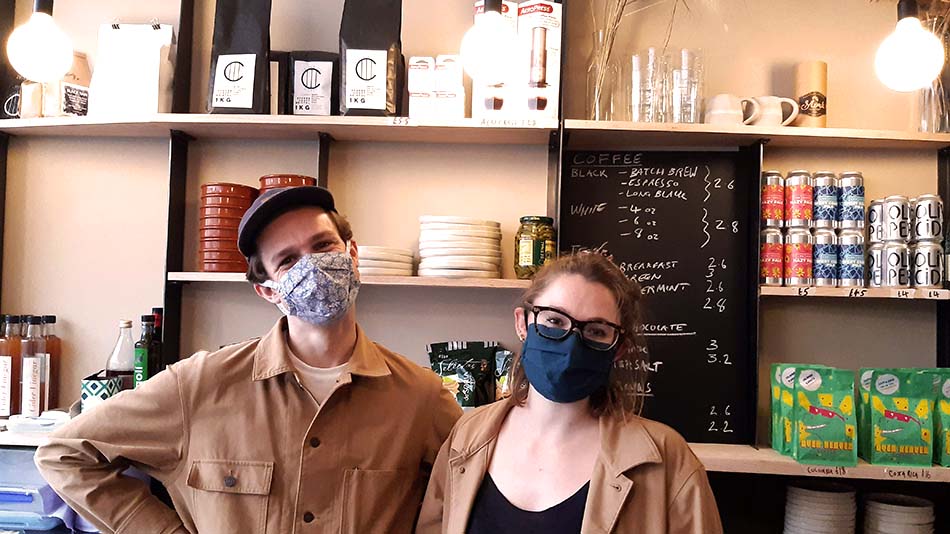 Georgie Thomas' eyes lit up behind her mask as she talked about the influence her time living in Spain had on the culinary choices at Sibling.
Jars of anchovies, tapas dishes and colourful coffee bags adorned the shelves behind brother and co-founder, Will who listened on.  
"I lived in Barcelona for two years and just loved everything about it," said Georgie. "They've just got a really lovely culture and a way of doing things. I just wanted to bring some of that over here".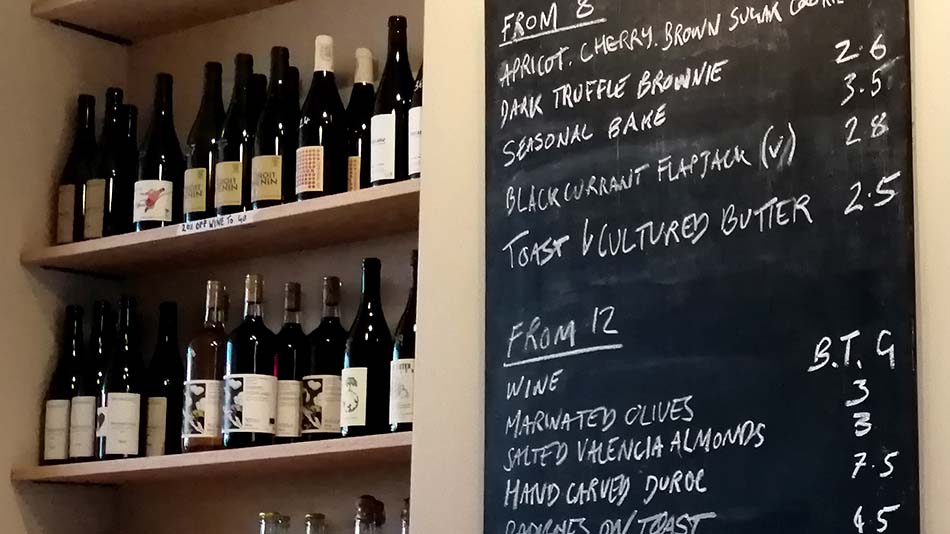 Nestled in the heart of leafy Roath on Lochaber Street, cafe and wine bar Sibling, opened in September 2021. It was, however, a long time in the making.
Back in 2019 when they first moved into the flat above the cafe/wine bar the duo wrote 100 handwritten notes inviting neighbours over for Christmas drinks ready to embrace their local community. The business was then "a full on building site" and was to remain that way for a long time. The pandemic and lockdown hit soon after.  
Despite the difficulties they persevered. Their parents have a catering company back in London and so they know the business well, having worked in kitchens and as front of house in their youths. "They passed on their passion and didn't scare us away," said Georgie.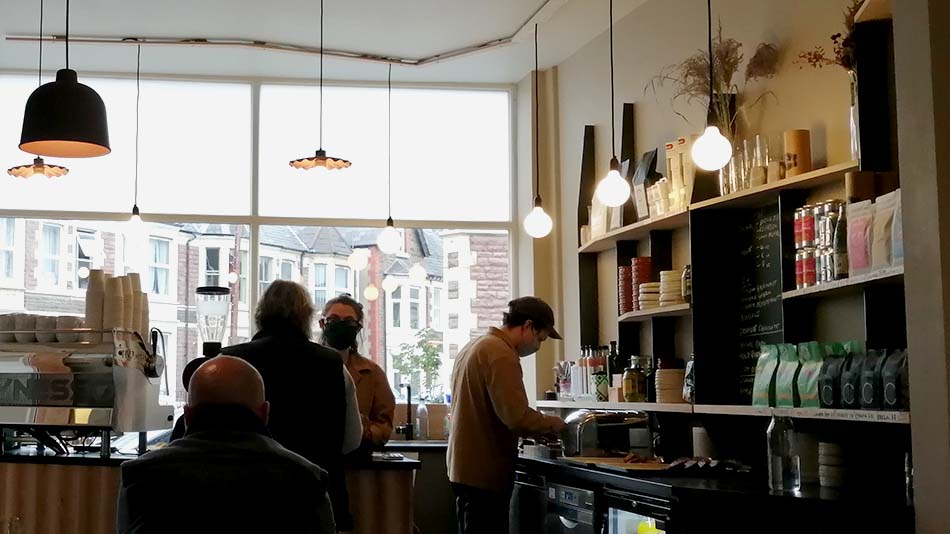 Not being scared easily turned out to be a good thing as the renovation was extensive. The building didn't even have a kitchen. Walls were pulled down and floors were pulled up. They needed to change everything. "From the ground up it felt like," said Georgie.
The effort was local and international, with Welsh builders and friends working on the space alongside an architectural practice based in both the UK and Australia. "That's a sibling company as well so that's quite nice," said Will.
From the hanging lamps to the monochrome black stools, low wooden tables and open brick outdoor seating area: everything about the space is perfectly finished and carefully curated. "We did as much as we could ourselves but that was decorating mostly," said Will.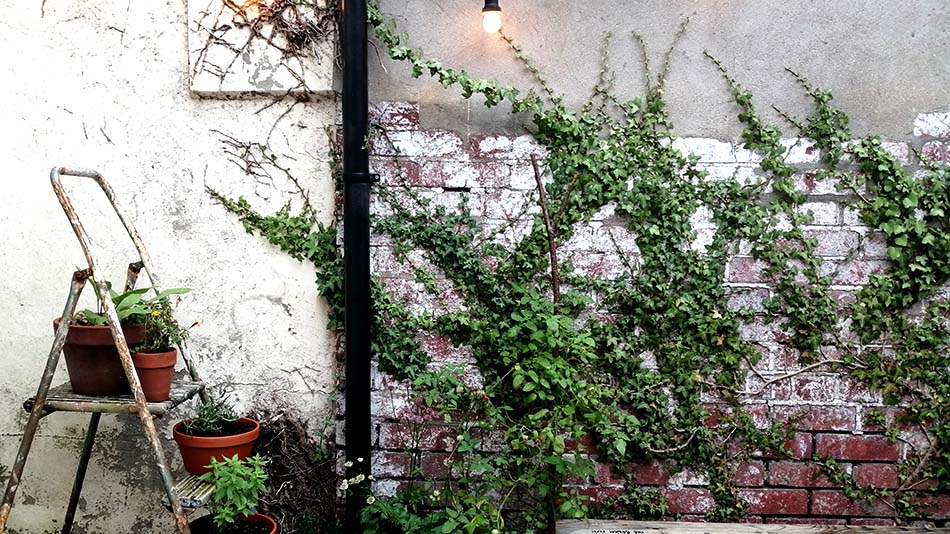 Open in the daytime from Tuesday to Saturday and in the evening on Friday and Saturday, customers can order specialty coffee, natural wine, and sample interesting snacks such as salted Valencia almonds, hand-carved duroc and Boquerones (pickled anchovies) on olive oil crisps.
"On our evening menu we have three different kinds of anchovies because we're all about anchovies," said Georgie.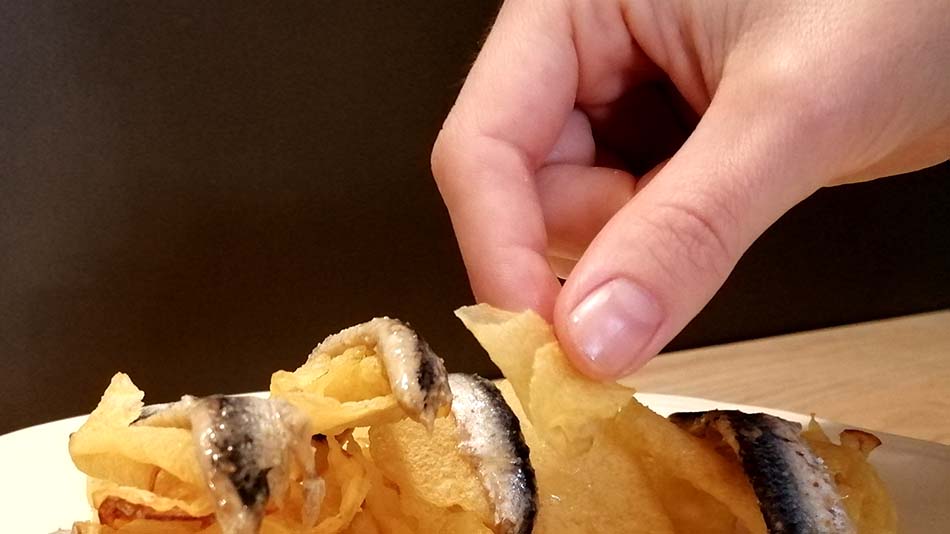 Six weeks in and Sibling already has returning customers. "Getting to know our neighbours, getting to know our community has been fantastic," said Will. "It was great to get the doors open and meet them again". 
But what about the Sibling part of the cafe and wine bar? What's it like working and setting up a business with a family member? "We know how to annoy each other and it's not worth our while," said Will. Clearly, returning customers feel very much the opposite.