A vintage caravan with only eight seats is now has hosted the premiere of a new movie by one of the biggest and most loved bands in British culture Madness.
Fans of the band Madness can now watch the premiere of a new movie in an eight-seat cinema in Wales.
With all the regular-sized cinemas closed during Covid-19, Madness, fronted by lead singer Suggs, decided to hire the 8-seat Sol Cinema for their 'Before We Was We: Madness by Madness', a three-part original AMC UK feature.
"It was out of the blue. They just found us up," Projectionist and co-founder of Sol Cinema Paul O'Connor said. "In early April, and said them. Because all the regular size cinemas are closed, the band thought it'd be fun to make its launch in the world's smallest mobile picture house. And then the sole cinema kept popping up, and they all looked at it and they loved it."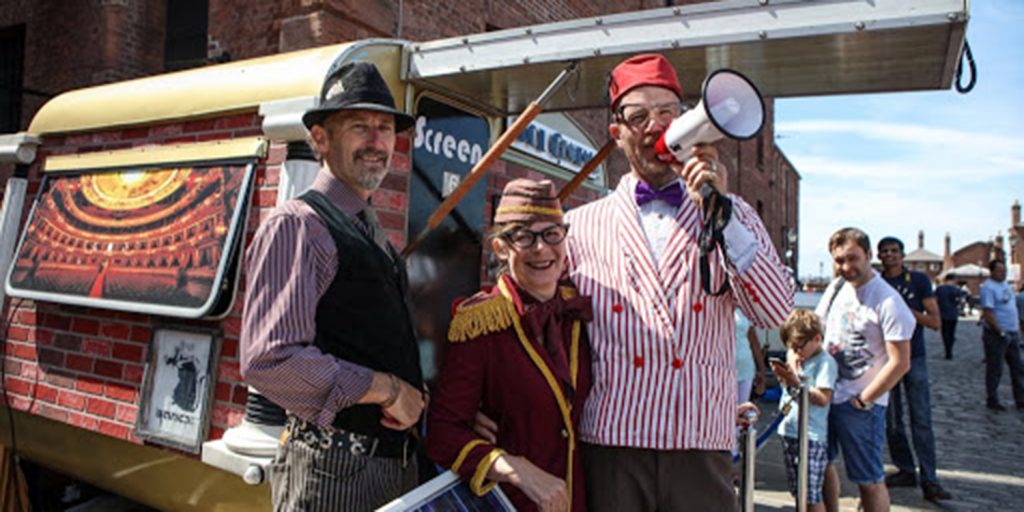 The Sol Cinema is a mobile outdoor cinema in a 1972-era vintage caravan powered entirely by Solar energy. Sol Cinema was taken to London's Leicester Square for filming. Through clever camera tricks, viewers will see Suggs, the lead singer of the box office, as both a popcorn seller, an entertainer and an audience member.
Due to the effects of Covid-19, all preparations can only be done online. Paul said:"We had a lot of phone calls with their art departments over Zoom. We had lots of meetings and they were looking at the cinema and trying to work out what they could do and get the best out of it. And that was the end of a few phone calls, and we sent them measurements and various things."
With everything ready to go, Sol Cinema then headed to the M4 and then towed to Leicester Square, London. "Arriving at the infamous Leicester Square in London was a thrill, and we were guided to park in front of the Odeon cinema," says Paul. " Being sited in Leicester Square outside the 1,600 seater Odeon was funny as it showed the largest cinema in the UK with the smallest."
All efforts were successful and everything went very well. The weather was also very good. Paul O'Connor said:" In 2020 The Sol Cinema marked our 10th anniversary, but no celebrations were to be had due to COVID. So helping Madness launch their new film in 2021 was a real celebration for us."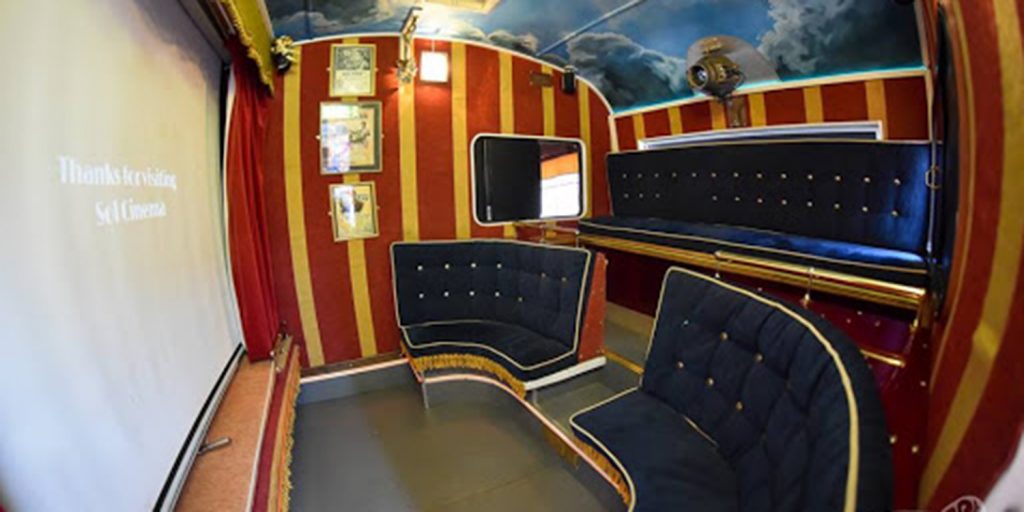 However, as of the publication of this article, it has not been reported in any Welsh news media. According to Paul, it's not that he wasn't contacted by journalists, but in the end, none of the stories were published because the editors weren't interested.
"It was one of the journalists in Wales online. He got very excited, he thought it was a perfect story, and he pitched it to their editor and consistently. And he said they just weren't interested. He just couldn't get, he thought was a perfect story, and couldn't get any interest.
"And the same thing, the same thing happened with ITV journalist, ITV Wales, she got all excited, she thought it was a great story. Nothing so many contacts are a few times to say, well, why was it Britain what happened? And no response. So I think it's just something about Wales, maybe they don't like to promote things, I don't know what it is.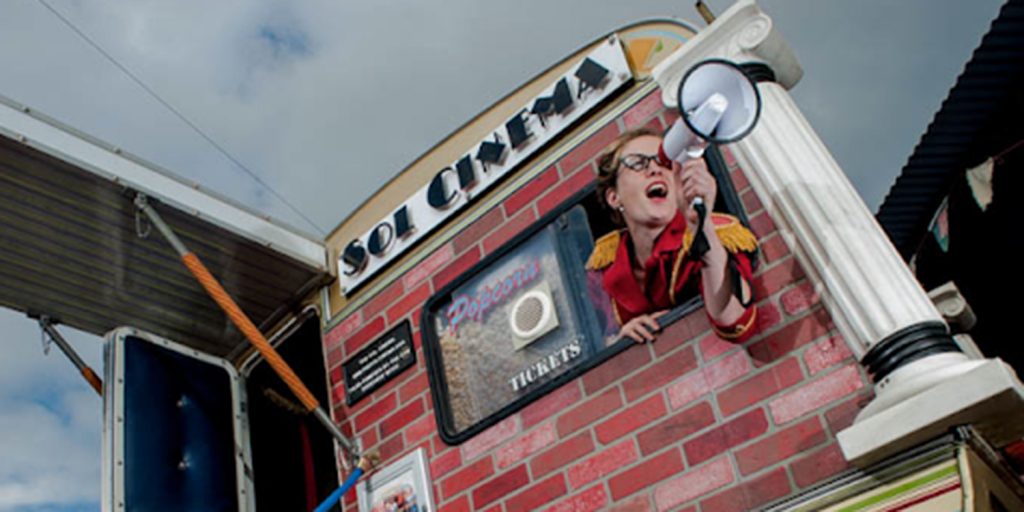 But Paul didn't just wait to be discovered either. "So I set up a group to train activists to use camcorders to tell our own news, and that's what we did," said Paul. " Not only for us, particularly because environmental or social justice issues just were not being covered in the media. We tell their own news."