A girl with diabetes has found a way to not just battle the serious disease, but also to find some hope and much more in her life!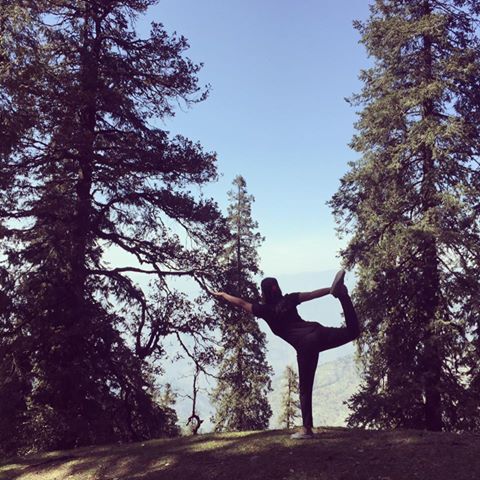 Amidst all the hustle bustle and noise in a city like Nagpur, there is a small green, breezy place where you can find your peace and calm. This little slice of calm is offered to you by none other than Ishani, a yogini who also teaches yoga.
An interior designer by profession, she started doing yoga at the tender age of four and has since made it such a part of her routine that no day passes when she hasn't had her 15 minutes of peace with herself.
"Doing yoga brings out a sense of calm and peace within me. Each day, I try to practice it for at least 15 minutes other than my classes," she said. "It helps only me; I am a much more patient person now!"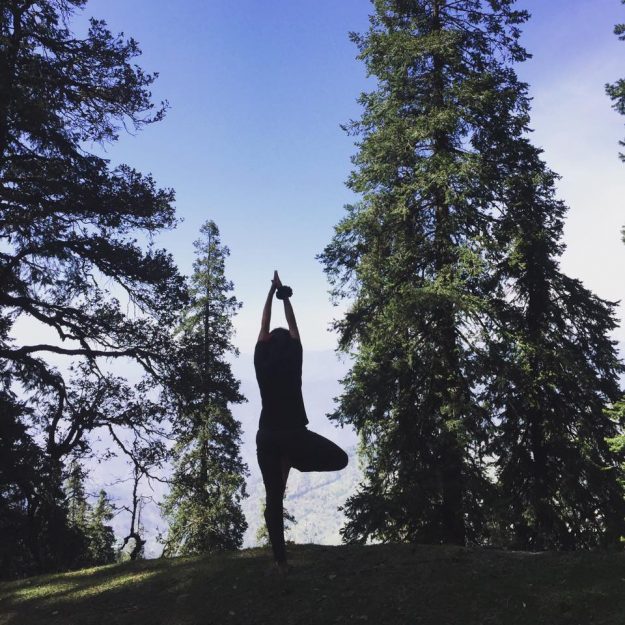 At the age of 13, when Ishani was diagnosed with type one diabetes, everything seemed to be going wrong in her life. As a teen, she struggled with her diagnosis and did everything she could to hide it from her friends, to avoid any and every kind of questions that could be asked about.
"None of my best friends knew about it, back then. I tried to keep it hidden as much as possible. In a country like ours, fourteen years ago, coming outright and saying that you had diabetes was something that just seemed wrong to me" she said.
Type one diabetes is a chronic auto immune condition where a person's immune system starts to attack and destroy their insulin producing beta cells. This leaves the pancreases with little or no ability to produce insulin, the hormone which regulates blood sugar. Without insulin in one's system, the sugar stays in the blood and can cause serious and fatal damage to the system. Due to this condition, patients are required to pump or inject insulin in their bodies every day in order to just stay alive.
When people find out about her condition, they often come to her with rather bizarre solutions. "Don't eat meat, submit yourself to the fate of this God, wear this gemstone, take such and such Ayurveda preparation" these are some of the most commonly heard 'solutions' people throw her way. "While I know that their intentions aren't wrong, I am also aware that diabetes, especially Type One is on curable and I am at peace with that fact" Ishani said.
Type One Diabetes, unlike Type Two Diabetes is an auto-immune and genetic disease not a lifestyle disease. Type Two is more commonly seen in adults and is almost often caused by a sedentary lifestyle, unhealthy food habits, high blood pressure, etcetera.
"For my yoga classes and also while I was studying, I have travelled extensively across the country and almost everywhere I went, I observed that juvenile diabetes is a taboo and people rarely talk about it. Because how can a child have diabetes! And even if she does, there are so many other who have such ridiculous concerns!" she said. "They wonder who would marry me, if I could have children, if I will even live to see the next day. As long as I take my daily dose of insulin, I am fine, and I can do absolutely anything in the world!"
When she was diagnosed with diabetes, Ishani was merely a teenager and desperately trying to fit in to the society. She said, "The diagnosis came at such a wrong time! I was a teen and I wanted to do everything my friends did, I didn't want to have to regulate my food intake! But thank god I didn't do any of that. I wouldn't have lived to see another day had I been stupid enough to not take my insulin shots!
"During this entire period, I believe yoga has helped me a whole lot. Initially when I practiced, it was because both my parents did, and my younger brother and I just wanted to spend some extra time with them. But after a certain point, I started realizing that this is benefitting only me! So, I started taking it a little more seriously and the rest, as they say, is history!"
After completing her Undergrad in Business Administration, Ishani joined her father's architectural firm for a couple of years. She worked as the Administration in-charge while also thinking of doing a course in Interior Designing in Italy. Once that was done, she returned to India, but she felt something wasn't right. "I was constantly irritable and depressed. After coming back from Italy, all I wanted to do was lay in bed and speak to no one. I knew these were the classic signs of depression, but I just didn't want to accept it" she said.
People with juvenile diabetes often are more susceptible to anxiety and chronic depression, which was exactly what was happening to Ishani. This was one of the most major turning points in her life where she started doing yoga even more seriously, apart from visiting a doctor too. She said, "I started looking at yoga as a life saver and I knew that this has been my life's purpose. Within a few months, I started feeling better about myself, which led to me quitting my job and going for a proper certified yoga training to Himachal Pradesh.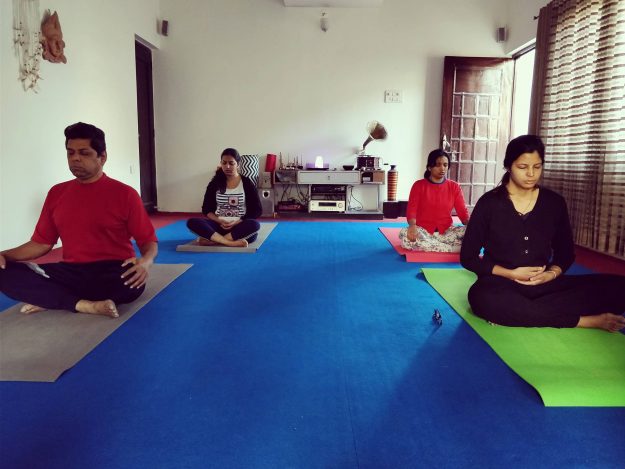 "After finishing the one-and-a-half-month course, I started small, by helping out friends and acquaintances. This then led me to Kerala for another course in Shivananda yoga, which is basically the kind of yoga that every other form has evolved from" she said.
This course gave her the Certification from the Yoga Alliance in USA that let her start her own yoga classes.
Ishani said, "Initially, I would go to my client's place where there would be a group of other women too willing to learn. But as time passed, I wanted to have my own studio and that is how I started Soulish, at my parents' place.
"Yoga has helped in numerous ways, it has not only made me happier but also resilient and confident. I know that no matter what curve ball life throws at me, I will always be able to bounce back from it simply because of Yoga."
Ishani started her own yoga classes called Soulish By Ishani in a spare room at her parents' house in March 2017.
"Throughout, my entire journey, from my diagnosis to Italy to my depression and now my classes, yoga has been a constant in my life and I am extremely glad that my mother introduced me to it at a very young age" she said.
While she doesn't have her own YouTube channel just yet, Ishani does have her own blog where she has narrated her entire journey and can be contacted any time.
Here is a video of Ishani during one of her yoga classes.