Everyone keeps saying to "shop local," though local shops are becoming harder to find…but what if you could find ten all in one small spot?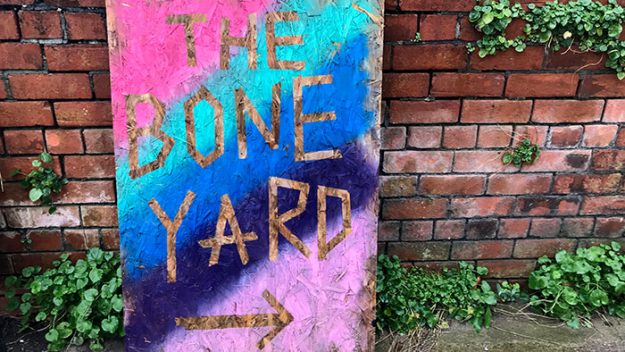 Small business entrepreneurs often struggle to find inexpensive places to start, but in Canton a lucky few have found a home in The Bone Yard.
The Bone Yard is a collection of 10 shipping containers where local artists, botanists, non-profit charity stores and others can get a leg up in the small business world.
"It's a really affordable way for people like me to start the business, because you haven't got business rates which is crippling for people. If it wasn't for here we wouldn't have started up," said Charlotte Peacock, owner of Twin Made, a creative workshop that hosts art workshops and sells hand-made goods.
Peacock and others like her can rent inexpensive space in The Bone Yard, which is a part of Shipping Container Studios, an organisation that provides shipping containers and the space for small business start-ups.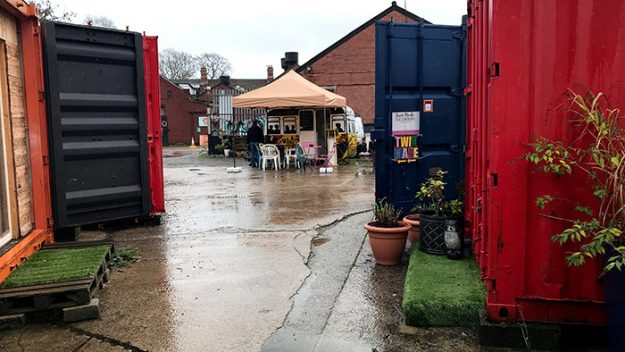 The Bone Yard is home to a mix of arts and crafts shops like Twin Made and Peggy's Pots, galleries like Free Range Frames, jewellery makers like Lesley Jane Jewellery and more.
Each business owner can use the space in The Bone Yard however they need, it simply serves as a base for their work.
"I run creative workshops," said Peacock, explaining her business. "They are all designed that people come in for two to four hours, make something, and then go home. So it's not like evening courses where you sign up and you have to do every Thursday for twelve weeks."
Peacock found her niche in weekly workshops and classes, but she also participates in The Bone Yard Monthly Market, held the first Saturday of every month from 12 p.m. to 4 p.m. The market is a chance for the community to come together and show off their wares at a common time.
Like many other small businesses, Peacock has faced challenges with a shift in buying practices from shopping local to shopping online or buying from larger corporations, but she still feels optimistic about the future of Twin Made.
"I know it's like a buzzword at the moment, but [creating art] is so good for well-being," said Peacock, relating the story of a recent workshop. "We were doing Christmas wreaths yesterday, just out of pompoms, and one was a primary school teacher who had had a really bad week, and she said this is the only place where she doesn't think about work. She just comes in, switches off, has our snacks, and just makes something and takes it home."
In addition to workshops, Peacock also runs Twin Made Shop, where she sells the creations made by her and others at the workshops.
The Bone Yard is also hosting a Christmas Fair Saturday 8 December.