University is daunting for anyone, especially someone with an illness. A student tells a story of cancer treatment and its affects whilst studying.
Rebecca Shaw, a bubbly and chatty young girl, started university last September at University of South Wales, Pontypridd. She had been suffering with Hodgkins Lymphoma for almost two years. Rebecca tells me, as we sit in her room in halls of residence, "My biggest concern before starting university was how I would tell my flat mates." Her room is like any other 19-year-old girl's room; messy, scattered photos with friends, assignments piled on the desk and bottles of cider hidden at the top of her book case. "I decided that I would do it in a way that was sort of funny … I found out that they were all sat in the kitchen and I just walked in with my wig in my hand, hair brush in the other, nothing on my head and just brushing my wig. That was my way of telling them I was bald, and if you want to know why, this is why."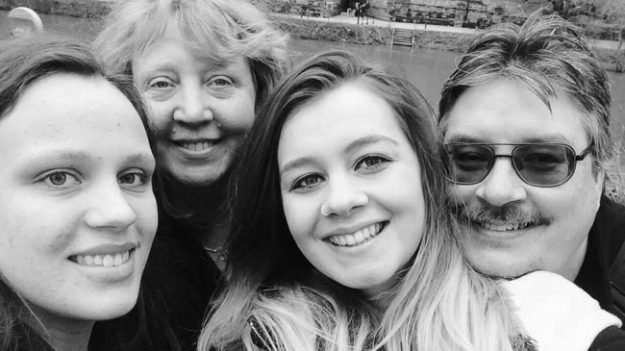 Rebecca's journey began when she was just 17 years old. "It all started at Christmas in 2015 when I was feeling very ill." The doctors noticed she was scratching a lot so started treating her for eczema. "When they gave me the treatment for eczema, nothing was hitting the spot … I was in a lot of pain and felt trapped in my own skin." Eventually she was referred to a blood clinic at the local hospital. "At the time I didn't realise the blood clinic was in the same area as the cancer treatment … they asked me if I wanted to know what I was being tested for and I said no. I didn't want to worry myself … A week later I returned to the hospital for my test results and they had confirmed Hodgkins Lymphoma."
From the 2nd June 2016, Rebecca's life changed dramatically, and it was not a simple road to being cured. The first round of chemotherapy finished in November 2016 and after which she had a PET scan which would determine if the tumours had gone. "I had that in the late December with my results in early January, which had shown my tumours had grown back." In June 2017, after further chemotherapy, the next PET scan results showed that she had, again, relapsed. Rebecca's consultant put her on a new drug. "It had a higher chance of putting me in slight remission. There was a chance that it would get rid of the tumours completely, but there was a very low chance of that." If the new drug improved her cancer slightly, it meant she could have a STEM cell transplant. "Because I kept relapsing, the only way I was going to see a cure for cancer was to have my bone marrow wiped out and my STEM cells put back in."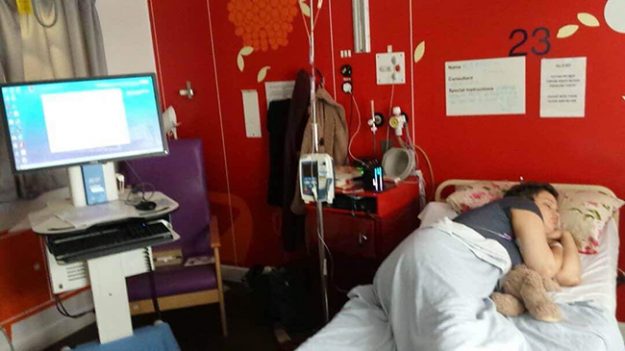 In September 2017, the results from the next PET scan showed, miraculously, that the latest treatment had cleared all her tumours. "By this point, I had started university. At the beginning of October, I had a phone call to say there was a bed ready for me and that I needed to start my STEM cell transplant, so I went haring off with my mum." Rebecca spent three weeks in hospital receiving chemotherapy, which wiped out her bone marrow; her own STEM cells were then reintroduced. At the time of this interview, Rebecca was waiting for the results from her STEM cell transplant.
Throughout the whole period of her treatment, Rebecca had been undertaking her A-levels, and started a foundation degree in Forensic Science. "When I was diagnosed, I was in my first year of Sixth Form. I decided I wanted to continue my studies as much as possible … but it was so much pressure for me when I found out I relapsed." Rebecca was hoping to gain an A-level in Biology, Chemistry and Maths. Unfortunately, due to her treatment, she only managed to get an A-level in Maths, and she sat her exams in both hospital and school. "I wanted to be a normal 18-year-old. I didn't want cancer to control my life. I spoke to my mum and said I wanted to go to university and she suggested I did a foundation degree." She couldn't attend university when she was having her STEM cell transplant and missed several tests. "It was stressful because I had four weeks of work I had to catch up on, as well as continuing my studies. But I have worked hard at it and I am happy with how I managed it."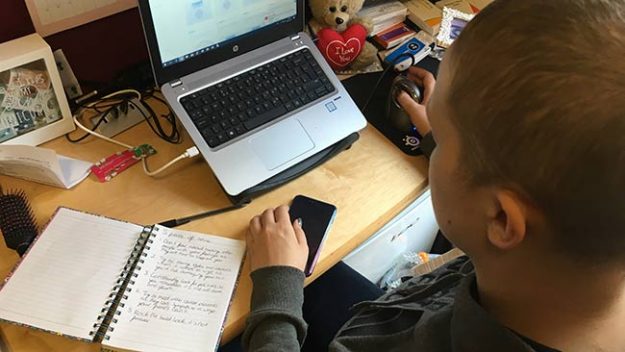 Rebecca took great pride when she discussed how her friends and family had dealt with the situation. "It has been a massive toll on my family. My sister … wanted to come home all the time and visit me … my mum had taken time off work to look after me and my dad continued working and was always there for me." Her friends who were also in Sixth Form at the time, were very supportive. "They like the way I approach my cancer … my immune system was wiped out so if I found out one of my friends was ill … I couldn't go into school because I was risking my own health, which was frustrating because I wanted to feel and be as normal as possible."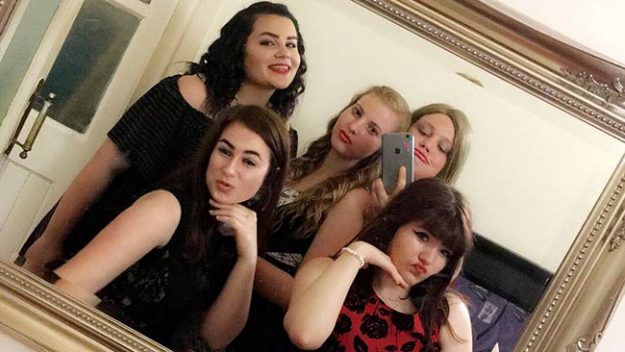 During our conversation, Rebecca showed me a box full of her wigs. "Wigs have been quite fun. The first wig I got was similar to my natural hair colour … my most recent wig is a reddish colour and, as I never dyed my hair before having cancer, this was my chance of dying my hair without damaging it." Rebecca laughed as she told me this, like this was the most genius idea in the world.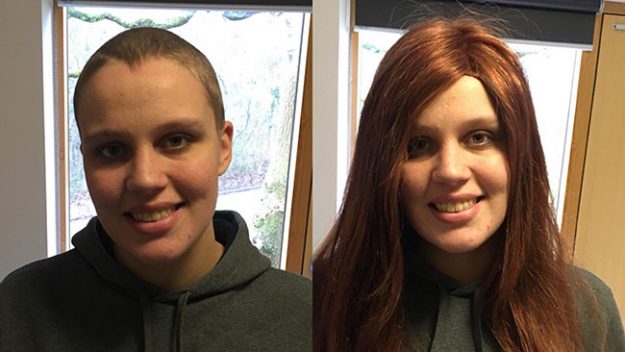 Rebecca is hopeful for the future, and sees her cancer story coming to an end. "My cancer took about a year out of my life … it has been a massive shock to the system … I have less time doing everything else I want to do … I am hoping, with regular testing, that I can fully start to move on with my life and move on from the cancer and do well in my degree course." I asked her what she wanted to do after university, when she giggled and said, "I haven't planned that far ahead in all fairness."
Rebecca has a great sense of humour; in almost every respect she is just a normal first year student at university, someone who is determined that her illness won't define her existence. Shortly after my interview she had her PET scan results on the 19th December to see if the STEM cell transplant had been a success. Christmas came early as she was told that there were no more tumours and she was finally in full remission. Even though she is still in recovery, she will now be able to restart her life, hopefully leaving cancer as a very distant memory.
Rebecca's five pieces of advice to those who are struggling with similar illnesses
.embed-container { position: relative; padding-bottom: 56.25%; height: 0; overflow: hidden; max-width: 100%; } .embed-container iframe, .embed-container object, .embed-container embed { position: absolute; top: 0; left: 0; width: 100%; height: 100%; }