Students in Cardiff got to travel the world this week without leaving their university campus.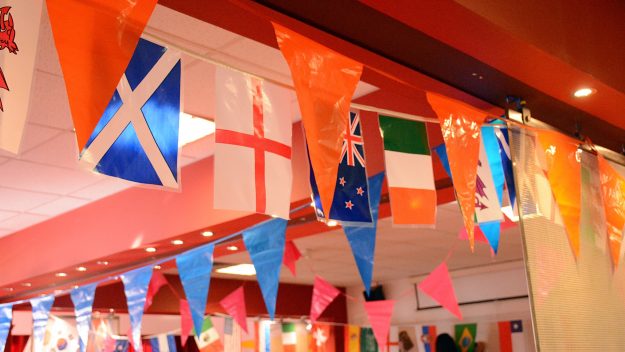 Students at Cardiff have been discovering other cultures and finding out about work opportunities abroad through a series of events for the University's Global Week.
The events aimed to help students to broaden their knowledge, the ability to work in different cultures and the chance to embrace their language skills.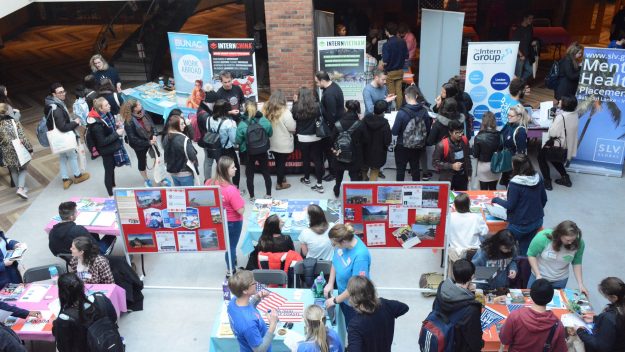 "The fair is to showcase all of the international opportunities that we offered to undergraduate students in Cardiff," said Chris Gayle, the International Summer Programmes Manager. "There are totally 32 different organizations here and we have links with over 300 institutions which can provide you with the opportunity to embark on an overseas placement in Europe and across the world.
"The event is popular with the students. About 300 students were here last year and we are hoping for 500 students or more to participate in this year."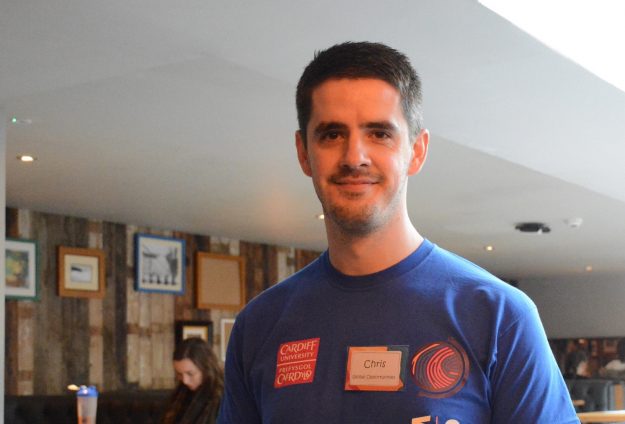 Rebecca Osborne is one of these students and she came here for working opportunities aboard "I am seeking about different summer placements to stay for some weeks. Volunteering aboard is something in my basket for a long time," she said.
To know what they can do after graduation was one main reason why many students to come. As a third-year philosophy undergraduate student, Emily Cadman was a little be confused about what should she do after the university. "I wonder if I can do some work after graduation or maybe even a choice of master. The people here have a lot of information and they know exactly what you want, so it's good to come here!"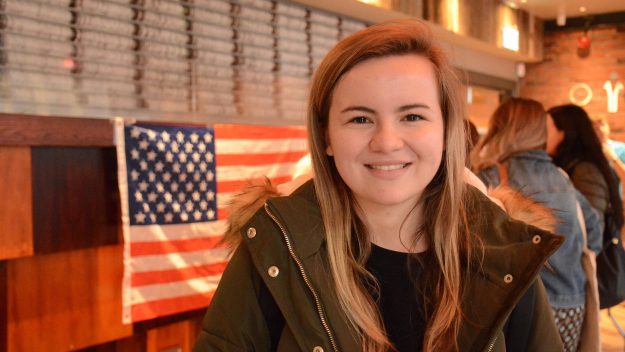 Some students were seeking for extra academic training and internship opportunities as well.
"Our aim is to help all the students at Cardiff University to learn the foreign languages," said Sophia Khinani, a member of Languages For All. "We usually have weekly courses for many languages and all of them are free!"
Kestra, a second-year medical student from Cardiff University, said, "Since I am a huge fan to the culture of China, Japanese and Korea, I am here to look for some internship opportunities to go to these places."
It is the second time for staffs at Cardiff University to organize the Global Week while the first time was in last March. "We listened to some students feedback and they would like it to be earlier in the academic year, so we run it again in this November and it will be an annual celebration," said Abbie Lacey, the International Student Adviser.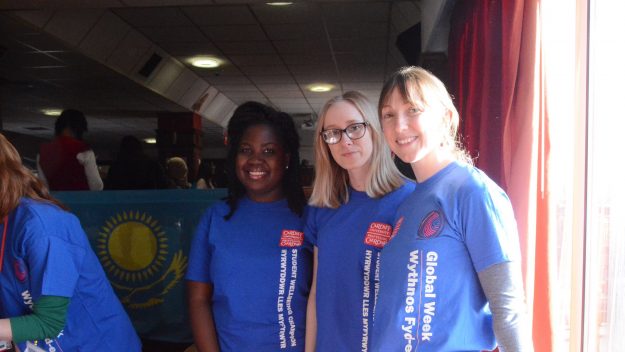 Students also took part in other sub-activities throughout this week, such as Global Village, Global Quiz, film night and a series of lectures and talks to gain more information from other cultures. The Global Week was held by the International Student Association and Global Opportunities Center.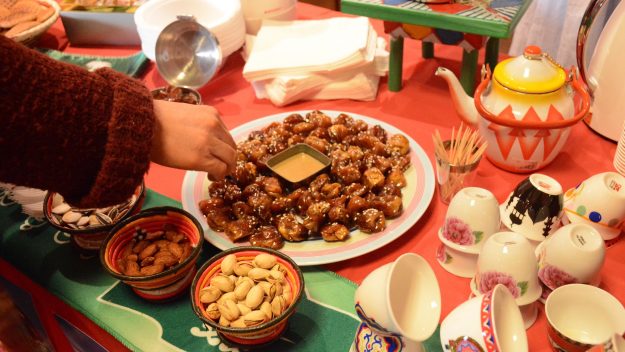 For further information on Global opportunities fair and Global Week, please visit:Global week