Grangetown is a quiet suburb on the surface, but a little digging uncovers a lot of culture.
We spent a week scouring Grangetown for things to do and interesting trivia. Here are the best 10 things we found.
1. It's where they film Doctor Who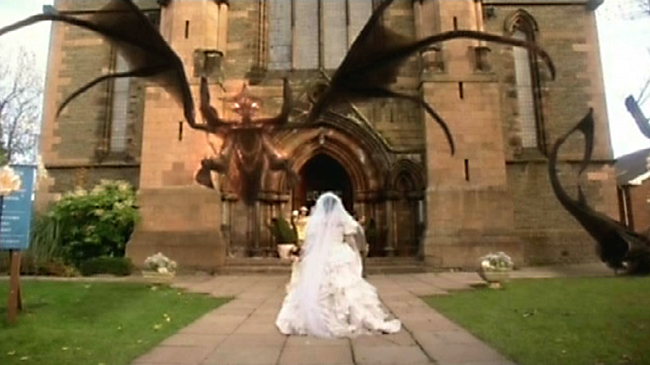 It's common knowledge that since its return in 2005 Doctor Who has been filmed in Cardiff, but you may not be aware of just how much Grangetown features in the series. Take a wander around and you might spot a familiar 'London' street corner, Rose Tyler's parallel universe, or alien planet New Earth. Christopher Eccleston, David Tennant, Matt Smith and Peter Capaldi have all landed the TARDIS on Grangetown's streets, and it might not be long until we see Jodie Whittaker's Doctor do the same.
2. It has some really amazing graffiti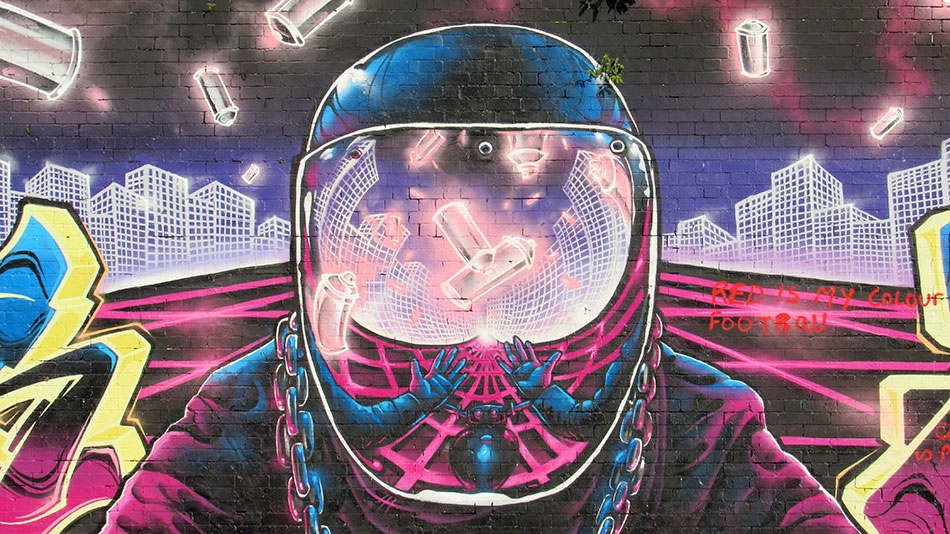 One wall of Sevenoaks park is covered in some of the best graffiti in Cardiff. The 140m long wall is one of only a few walls in Cardiff that are legal to spray paint. The 'Roxe Jam' graffiti festival, named after a local 15-year-old graffiti artist who died in a road accident, saw the wall being repainted every year. The festival was last held in 2012, but the graffiti on the wall is continually updated. 
3. 
It's getting an international language monument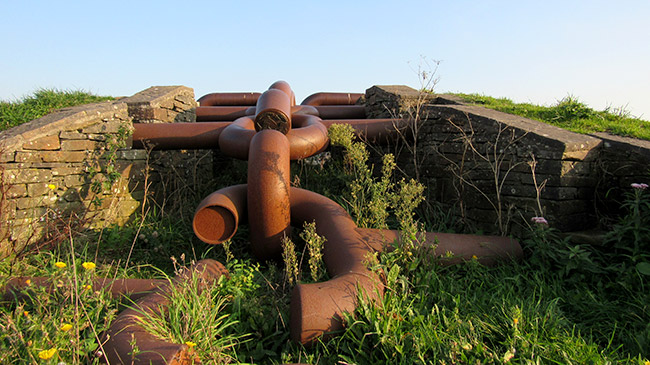 Construction of a new monument to celebrate international language day has begun in Grangemoor Park, it is due to be completed by mid-January. Around £125,000 has been raised over the course of a decade to fund the monument, which is designed to highlight the importance of the 'mother language' to people in the multicultural suburb of Grangetown.
4. It used to be mainly swamps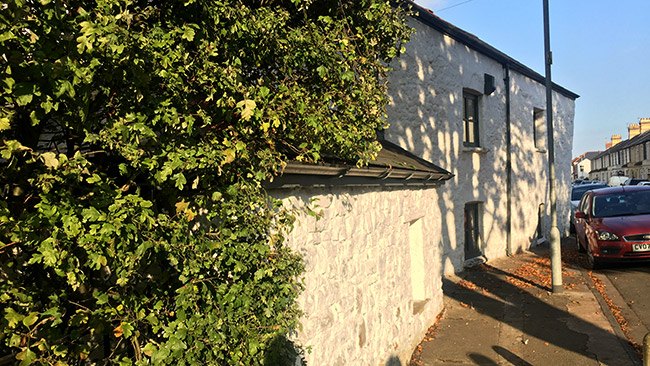 The land that Grangetown is built on was once little more than a marsh farmed by local laymen. The original farmhouse, Grange Farm, is still standing. The solid looking stone building is painted white and surrounded on every side by terraced houses less than a third of its age. Most of Grangetown was built after 1857 and became a suburb of Cardiff in 1875.
5. The local community centre is raising money for redevelopment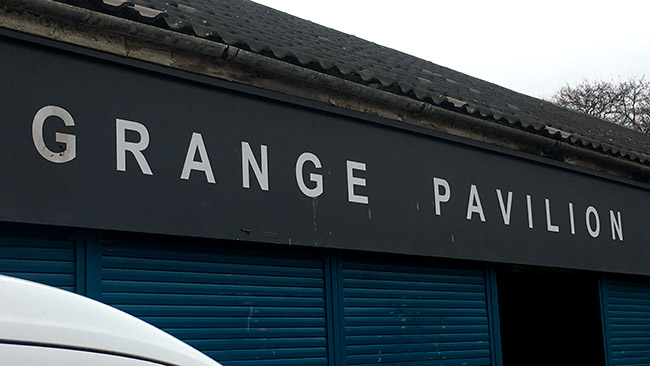 Grange Pavilion community centre is raising money to redevelop and expand the pavilion by Grange Gardens. They won £1 million from Big Lottery Fund and are working with Cardiff University to renew and extend their building to provide more opportunities to the local area. The new development will allow more people to visit and take part in activities, classes and youth clubs. Last month they held another fundraiser, so keep a look out for future events.
6. It has a secret subterranean tunnel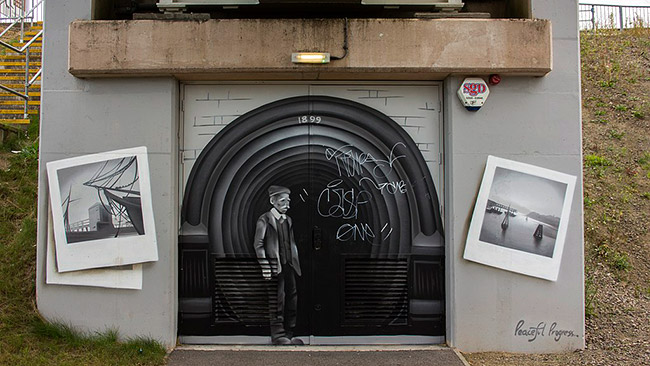 Hidden below the depths of the River Ely on the edge of Grangetown is a long-forgotten part of Cardiff. In 1900, a mile-long tunnel was built, leading below the river to Penarth Dock. The tunnel descends steeply below ground, allegedly full of stalactites and the eerie noise of distant footsteps. It ceased functioning in 1962 with the closure of Penarth Dock, and was sealed up with a wall of bricks. It remains like this to this day, ready to be unsealed and used again if the need arises.
7. It's home to the oldest and largest Hindu temple in Wales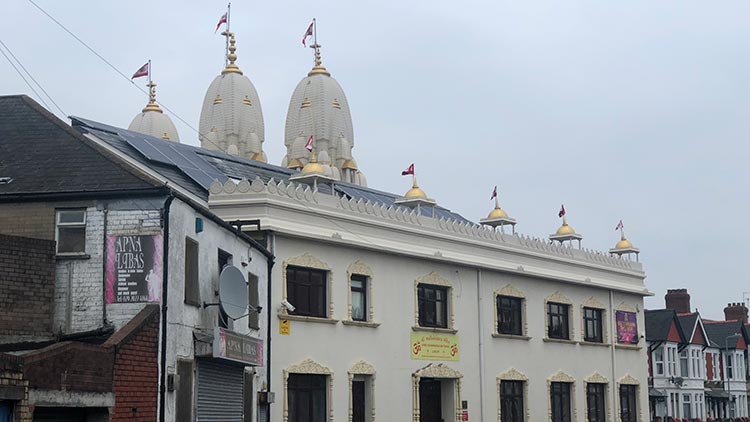 The Shree Swaminarayan temple on Merches Place is a beautiful temple with palatial decorations and environmentally friendly solar panels. The temple, which opened in 1982, hosts all the Hindu festivals throughout the year. Grangetown is home to places of worship of almost all religions, unsurprisingly given that people from around 70 nationalities live together in Grangetown.
8. Its new art centre is a refurbished tram depot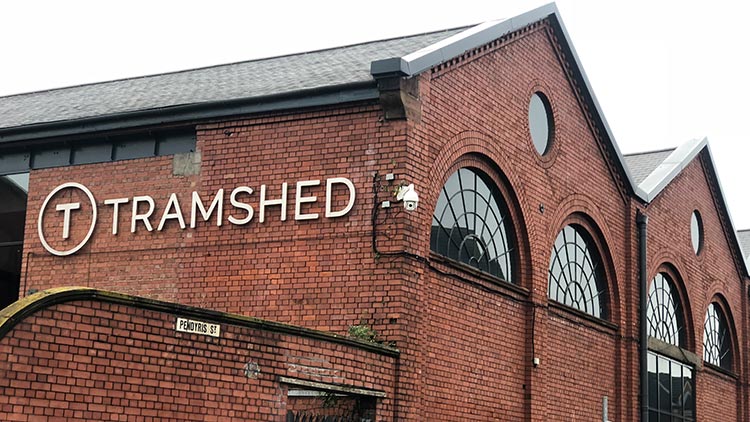 Tramshed Cardiff, located in a Grade 2 listed building consists of a gallery, cinema, dance studio, coworking space and a live music venue. It hosts regular events and is constantly visited by the locals to do yoga, hold conferences, or just grab a drink. The music venue even won Best Live Experience at the Cardiff Lifestyle Awards 2016.
9. It has an urban environmental project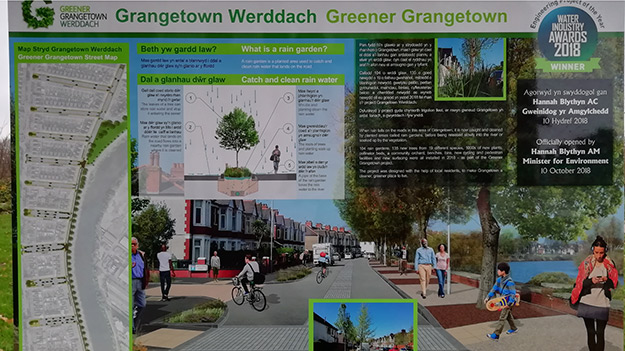 Greener Grangetown is a £2 million partnership project to use the latest sustainable drainage methods to collect, filter and divert rainwater directly into the River Taff. Rainwater previously used to go through a treatment facility before being discharged in the sea. The initiative was completed in the spring of 2018 and has resulted into 42,480 m² of surface water being removed from the combined waste water network.
10. It's home to the Cardiff International Sports Village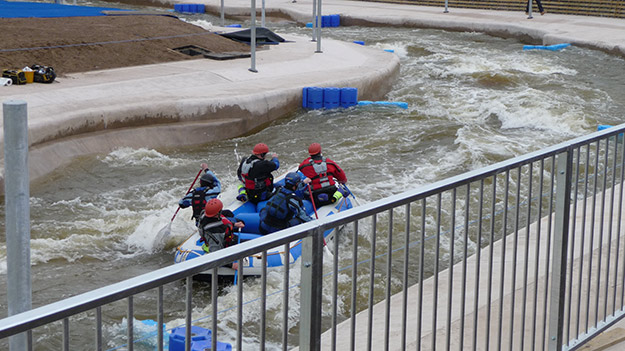 Or it will be soon. The regeneration project, one of the largest in the UK, will transform the area into an bustling sports venue, complete with indoor snow centre, 50m Olympic standard swimming pool and white water canoeing and kayaking centre.
Feature Image Credit to Chris Sampson (changes were made).