Food donation project in Tesco stores in Cardiff will help the disadvantaged people to tackle poverty and food waste over Christmas.
According to WRAP, nearly 1.2 million people in the UK are suffering from food insecurity. At the same time, FAOSTAT shows that 7.1 million tones of household food were wasted between 2007 and 2015.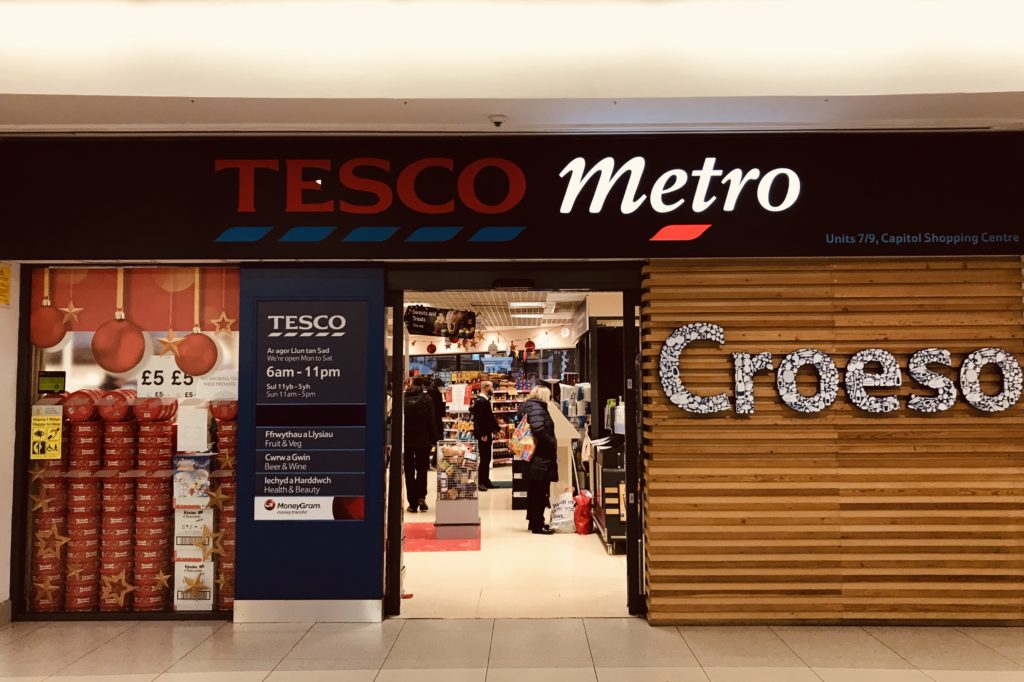 For three days in November, the FareShare charity and Trussell Trust have been working with Tesco to collect items such as tinned food, rice, pasta and cooking oil for local food banks.
Phil Pinder, the project officer in ShareFare Cymru said: "The whole point of FareShare is to reduce the food waste and also turn the environmental problems into social solutions which allows us to help other charities and community groups to feed those in hunger."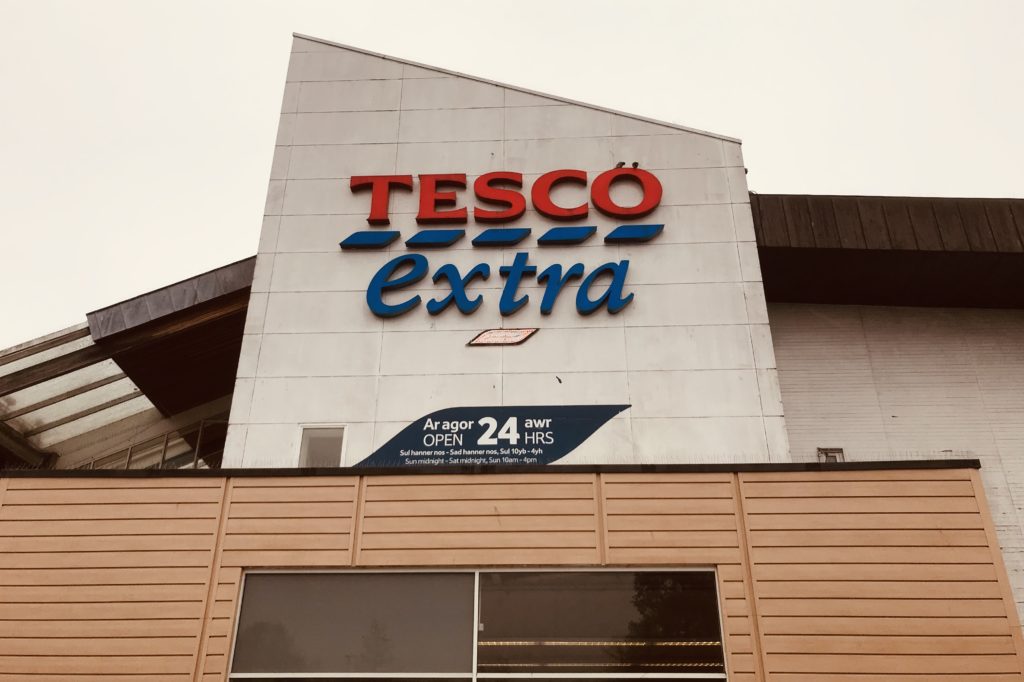 This is the seventh year for Tesco have run this food collection project and they promise to top up an extra 20% of the value of customers' donation.
Sian, the manager of Tesco customer service, said: "We do quite a few (donations) throughout the year. We do collect this one here, we would also provide a bin as well throughout out the year for people to donate. The distribution is up to the charity; they send helpers in to do it when we were with them, but they provide all the transports."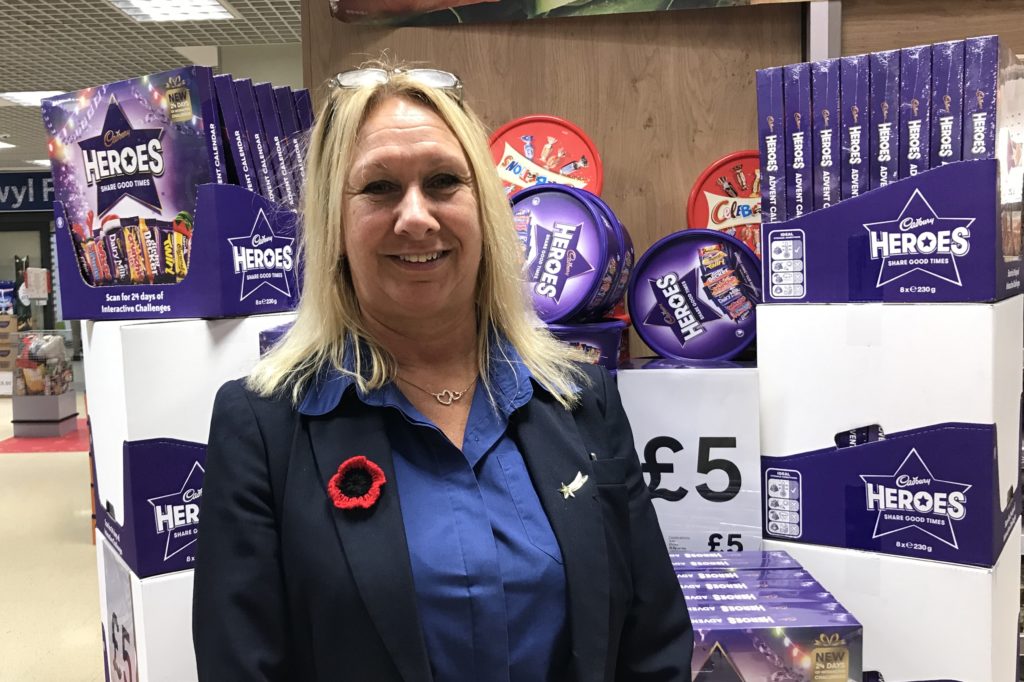 But for some volunteers who help in stores, there is a sense of sadness that this project needs to happen.
Volunteer Alison, 53, said: "It's a shame that it (the donation) has to exist at all that there are people in poverty in Western country. It would be fantastic that it doesn't need to exit. But it does a great job in helping families, especially in holiday periods when they don't get supports from schools. Then it's very very useful."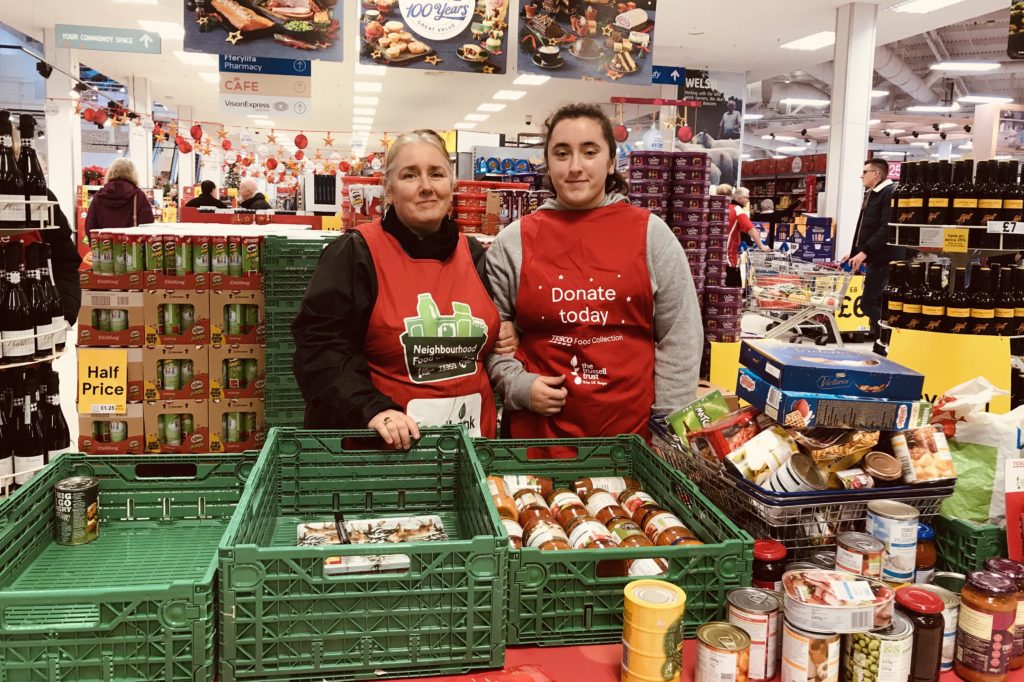 FareShare
The charity partner, FareShare has contributed into fighting hunger and food waste issue for 25 years. FareShare Cymru was established in 2010 which is the only regional centre in Wales. The food collected during the event will be redistributed by FareShare Cymru to disadvantaged people all around Wales.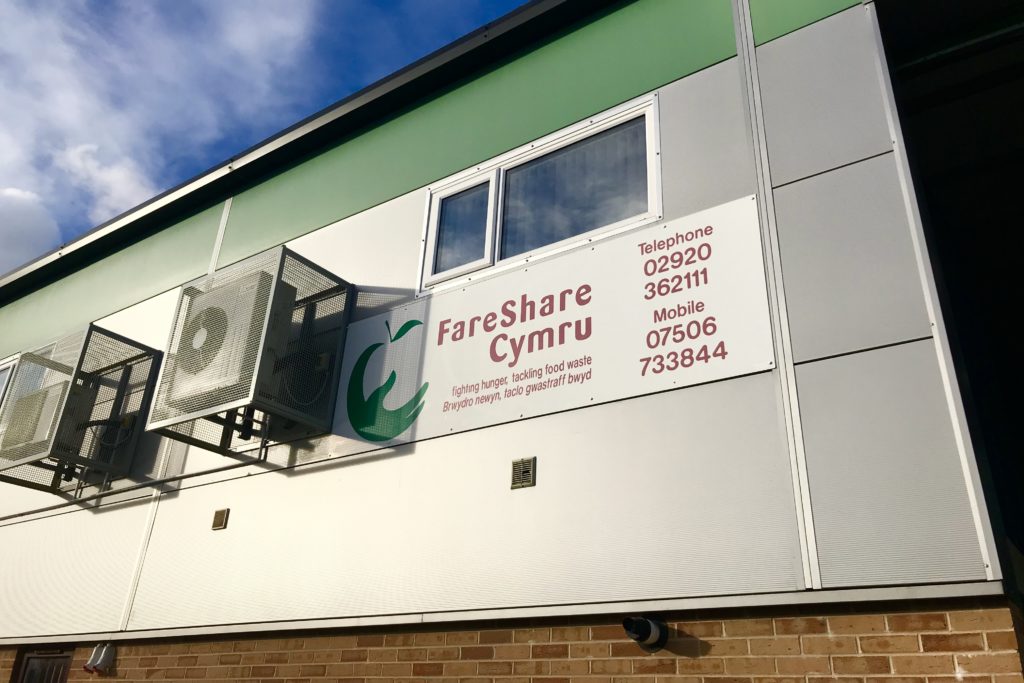 Kris, the head of UK delivery and network at FareShare in UK said: "It is a great idea that makes the best use of food if it is surplus. Surplus food, by definition is variable so the supply is not always perfect and costs money to move around. Success for a charity is not to exist so there is a lot to do first."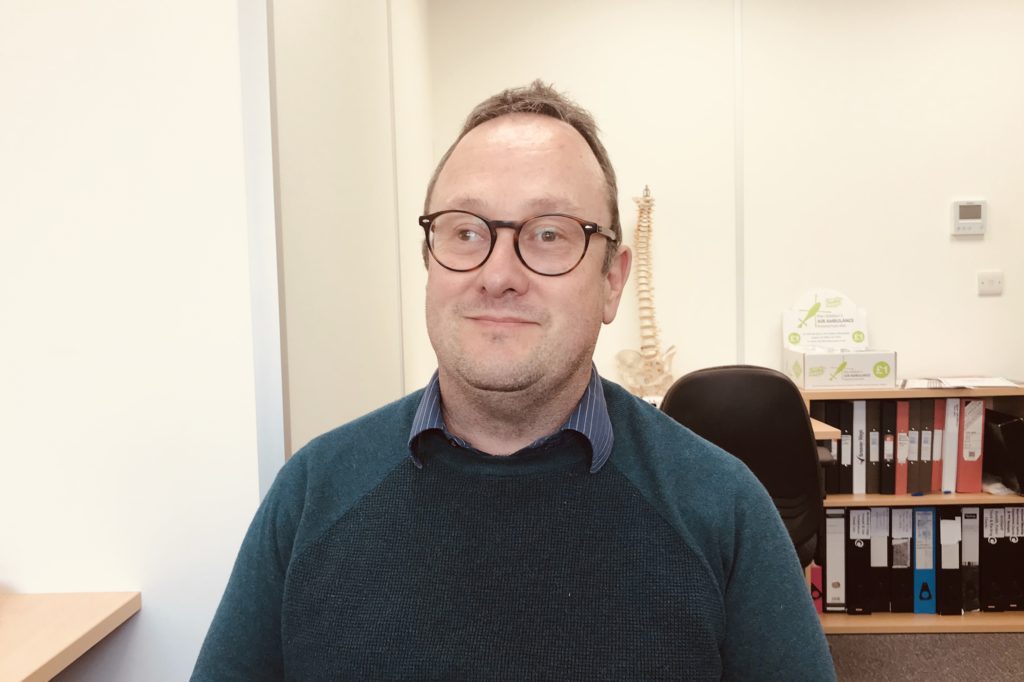 Mr. Plinder also said: "We do this collection every year at this time, that's the only time we get food directly from the shops, mostly the food we get is from distribution centers and the food supply chain, so it's a good opportunity for us to have extra volunteers and to make it public and put forward the work we do."
"We have a small numbers of staffs but we can't work without volunteers and we are looking for more volunteers to help us."