China's global comedy hit, The Mermaid, gathers huge crowds at Cardiff cinemas.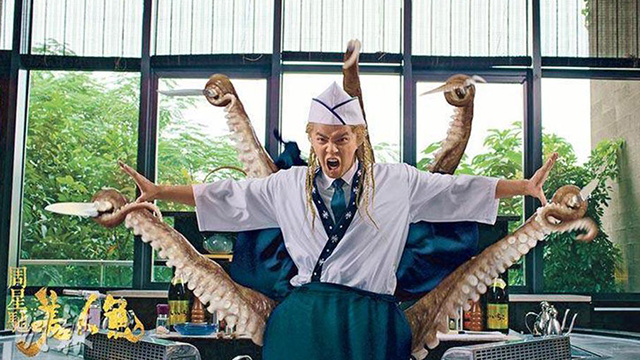 Lines of young people queued up outside Cardiff's city centre cinemas on the 19th of February for the UK release of China's, The Mermaid.
The foreign comedy about a mermaid who falls in love with a real estate tycoon she was meant to kill was clearly popular with the British and Chinese crowd.
"I should've bought the tickets earlier," complains Joy Law, a Chinese student at Cardiff University. "It seems like all Chinese movie fans want to see this film. I have to wait for the third session tonight."
For Law, the lone wait is worth it as she is a huge fan of the film's director, Stephen Chow.
On the other hand, Pengyi dragged her friend to the cinema to watch the movie with her. It was a hit!
"I have been watching Stephen's movies since I was a teen, so I was happy my British friend, who came along with me also understood the humour through the actor's actions," says Pengyi, who thinks language was not a barrier for loving The Mermaid.
Scroll over to meet the characters:

Many UK film reviewers are calling it "a wonderful mixture of comedy, love, science fiction and environment" and The Mermaid is now the highest grossing Chinese film of all time.
What's behind the film's huge success in Cardiff and abroad?
China box office: #TheMermaid holds firm https://t.co/uQB6WNIZPh pic.twitter.com/9tY5zKPbt5

— Screen International (@Screendaily) March 1, 2016
In the UK, The Mermaid is second only to Marvel's Deadpool. Although the film is targeting a Chinese audience, it also showed there's a huge market for UK people who are fans of Asian Cinema.
Magnum Films (I Love Asian Cinema UK) is a team of Cantonese and Mandarin speaking people in UK that are passionate about promoting good Asian films in the UK.
The team thinks that The Mermaid's success in Cardiff is great news.
According to spokesperson Jason Lau, "Cardiff has a very small population of Chinese compared to other big UK cities, so it's hard for us to promote more films there. Cinemas will be reluctant to play any Chinese films as there is no business for these films, but The Mermaid is changing the situation."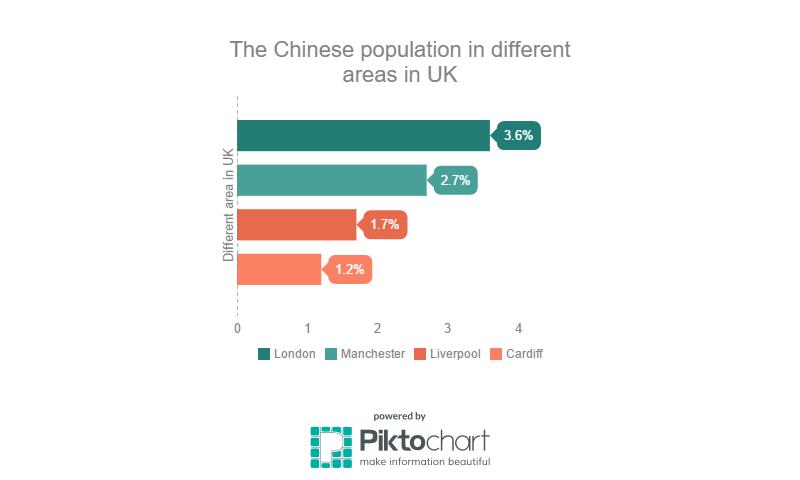 For Lau the film works so well abroad because of its comedy nature.
"Foreign audiences enjoy watching Chinese action or comedy films more," says Lau, who thinks it is still hard for non-chinese speaking audiences to truly understand Chinese cinema.
Crouching Tiger, Hidden Dragon, Hero and House of Flying Daggers are all still in the ten most profitable foreign-language films at the UK box office post-millennium yet.
The Magnum Films representative says it's hard to enjoy the genius that goes into the plot and the witty lines of other Chinese and Asian love drama, suspense or horror stories if people lack the cultural background.
"The Mermaid is funny which makes it widely accepted by the audiences. It's typical Stephen Chow humour, with a positive message on environmental issues," says Lau.
For Lau, "It also helps if the films are by famous Chinese directors, like Ang Lee, Jackie Chan, and others"
Directors such as Wong Kar Wai, Zhang Yimou and Jia Zhangke are the three biggest chinese directors who have maintained a regular audience in UK (http://www.cffuk.org/).
According to Jonathan Papish, an analyst with researcher BoxOffice, "Chinese movie goers now have big-budget, action-packed domestic films that can compete with Hollywood in terms of both special effects and far more interesting stories for the local populace."
Hollywood, English speaking film goers and China are growing more comfortable with each other.
Who knows if in the future Chinese directors will make big-budget films in English for a global audience?
For now, be sure to catch the film in Cardiff before it is taken off from cinemas to experience a box office hit that is not in English and discover Chinese humour.
Watch the trailer:
Learn more about other popular Chinese directors in the UK: