Carnival festive season: what does it mean, and how it is celebrated in the UK and around the world?
Carnival is a Western Christian and Greek Orthodox festive period that takes place in the run-up to Lent. The main celebrations usually take place in February and early March, during the period that is historically known in the United Kingdom as "Shrovetide."
It is supposed to be a day of gluttony, with participants often indulging in the excessive consumption of things such as alcohol, meat and other foods that are not permitted during the period of Lent.
While other countries often celebrate with public celebrations such as parades, street parties and other circus events, celebrations in the UK are typically more reserved.
Pancake Day, or Shrove Tuesday, is the traditional feast day before the start of Lent on Ash Wednesday. Lent is traditionally a time for fasting, with the Anglo-Saxon Catholics going to confession to be "shriven," or absolved of their sins.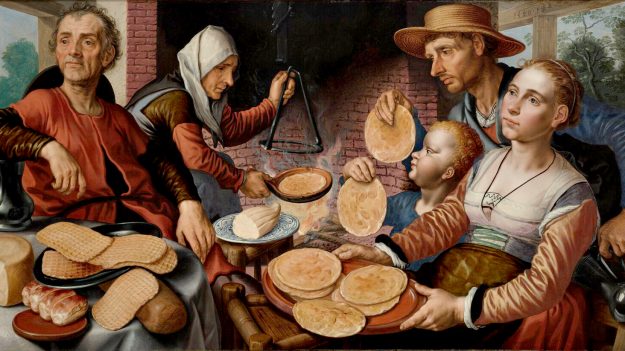 Shrove Tuesday would have been the last opportunity to use up eggs and fats before fasting for Lent. Pancakes were the perfect way to use up these ingredients, which is why the day is commonly known in the UK as 'Pancake Day.'
A traditional British pancake is very thin and usually served with golden syrup or lemon juice and caster sugar, but you can put what you like on them.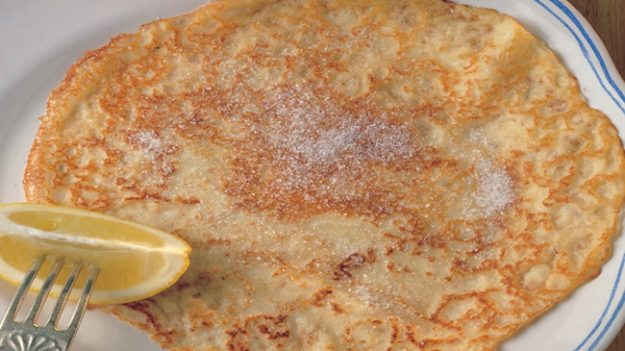 The ingredients needed to make pancakes represent four pillars of significance to the Christian faith: eggs for creation, flour as the staff of life, salt for wholesomeness and milk for purity.
One of the ways in which Shrove Tuesday is celebrated in the UK is through pancake races, an opportunity for a large number of people, sometimes in fancy dress, to run through the streets with a frying pan tossing a pancake. The object of the race is to reach the finish line with the pancake still in your frying pan.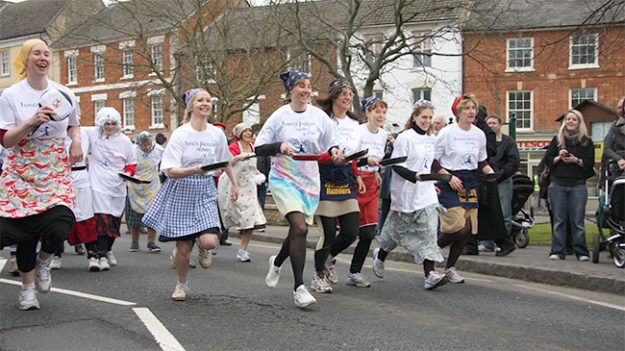 The tradition of tossing the pancake in a frying pan is extremely old and can be seen in books, such as Pasquil's Palin, as far back as 1619: "Every man and maide doe take their turne, and tosse their Pancakes up for feare they burne."
In order to make around eight pancakes, you need eight ounces of plain flour, two large eggs, a pint of milk and salt.
To make a traditional British pancake, mix all the ingredients listed above and whisk well before leaving the mixture to stand for around 30 minutes.
Heat some oil in a frying pan, pour in enough of the mixture to cover the base of the pan and leave it to cook until the bottom of the pancake has turned brown. Loosen the pancake by shaking the pan and then flip it to cook the other side.
.embed-container { position: relative; padding-bottom: 56.25%; height: 0; overflow: hidden; max-width: 100%; } .embed-container iframe, .embed-container object, .embed-container embed { position: absolute; top: 0; left: 0; width: 100%; height: 100%; }