Have you heard of the Valentine's Day and National Day in Welsh version?
If you are not a native in Wales but you live here, you may wonder why bunches of roses disappeared quickly on 25 January. Sometimes, you really need a chance to get closer to the Wales traditional festivals. And if you have already missed what happened on 25 January, do not miss the next fantastic one in 1 March anymore.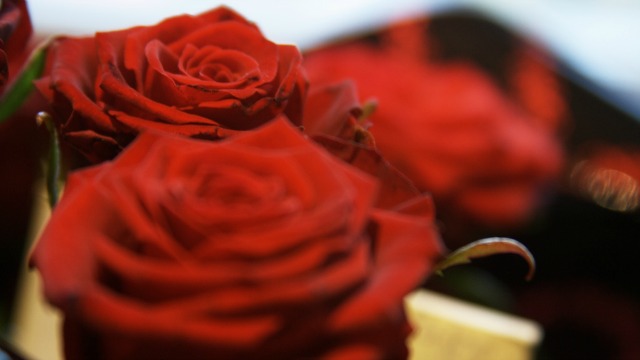 St Dwynwen's Day— Valentine's Day of Wales
People all over Wales celebrate St Dwynwen's Day, the Welsh equivalent of Valentine's Day, on 25 January every year. The day marks the Welsh patron saint of lovers, Dwynwen – whose name translates as "she who leads a blessed life" – still enjoys great popularity throughout Wales, especially in her home county of Anglesey in north Wales.
Although Dwynwen is no longer recognised by the Vatican as an official saint, events, parties and dinners are still held on St Dwynwen's Day across Wales.
On the 25th of January each year, people all over Wales celebrate St Dwynwen's Day, the Welsh patron saint of lovers.
The story goes that Dwynwen was the most attractive of Welsh king Brychan Brycheiniog's 24 daughters. Although her father had already arranged for her to marry someone else, she fell in love with a man named Maelon Dafodrill.
In despair, Dwynwen prayed and asked for help to forget Maelon. In a miracle answer to her prayers, an angel visited her in her sleep and gave her a potion to erase her memory of feelings for Maelon and turn him into a block of ice.
Dwynwen then devoted her life to God and set up a convent on the island of Llanddwyn, off the coast of Anglesey. The remains of the church can still be seen on the island, along with Dwynwen's well. It is said the well is home to sacred fish who can predict whether couples relationships will succeed; if the fish are seen to be active when visiting the well, it was seen as a sign of a faithful husband.
St Davis's Day—- National Day of Wales
St David's Day falls every year on March 1. This was the date patron saint of Wales, St. David died in 589.It wasn't until the 18 century though that St David's Day was declared a national day of celebration in Wales.
Many people attend special church services, parades, choral recitals or Welsh literature readings, and schools plan celebrations, often involving choirs, on the day.
The Welsh flag, a red dragon on a white and green background, is displayed prominently and a festive mood prevails. Children, particularly girls, and some adults wear traditional costume. Other people may pin a daffodil or a leek to their clothes as these are symbols of Wales.
Saint David is typically depicted holding a dove, and often standing on a hillock. His symbol is the leek. A Welsh stew, named Cawl and containing lamb and leeks, is traditionally consumed on St. David's Day. Across Wales on Mar 1 St. David's Day parades take place, and in bigger cities food festivals, concerts and street parties also occur.