Burgers don't discriminate and neither should you. Whether you're vegan, vegetarian or a meat lover, Cardiff has burgers for all.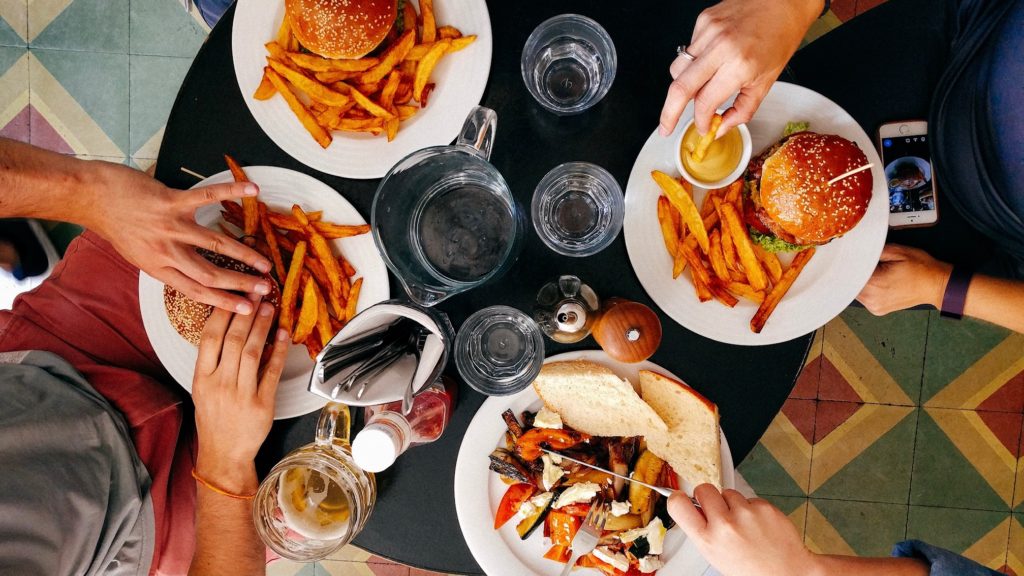 Some days we just want to sink our teeth into a big, juicy burger. Finding the perfect burger is hard but once you do, there's no going back and we're here to help.
Variety is key and after reading this article, you will find out how inclusive the burger chains here are. They have delicious vegan, vegetarian and meat options that cater to your expectations and possibly beyond. Each of these restaurants have a unique selling point, let's find out what they are.
Here are the top 5 burger places in Cardiff:

1. Honest Burgers

As the name suggests, they honestly did manage to pull off every type of burger. There is a sense of creativity in all their burgers that reaches a wide range of consumers. They've definitely got it all covered in terms of vegan, vegetarian and meat choices for your ideal burger. But what's more interesting is the additional features they provide for their consumers to accommodate their preferences. They also have some scrumptious sides that will melt your heart in a minute like the Rosemary Chips, Onion Rings and the Buffalo Wings.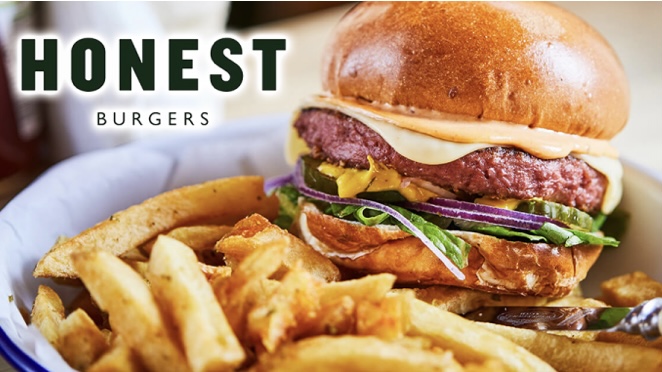 So if you're looking for a gluten-free burger, allergen information and the nutritional value of your meal, these options are available too. The staff is friendly and they work to ensure every customer is satisfied with their service so don't hesitate to ask! To enhance your burger experience, they have meals for kids, dips that surprise your palate and a range of beers and wines to choose from.
2. Shake Shack
Tucked in the middle of City Centre is this cute burger chain with a tight menu but a knack for excellent taste. They pride on their milkshakes and chips as an accessory to their wholesome burgers. The burgers are made with care, quality and finesse to please your eyes and your appetite on first glance. A limited amount of choices on the menu even after including preferences, but they do so to maintain their standards.

They have a few additional sides that go unnoticed since they don't have options for a meal deal. However, if you fancy a hot dog or some cheese fries instead, they have that as well. The staff is kind and welcoming which makes their team look like a chosen family. The most admirable feature of Shake Shack is the Bag-O-Bones (Dog Biscuits) they provide for your dog waiting at home for you to return with a treat.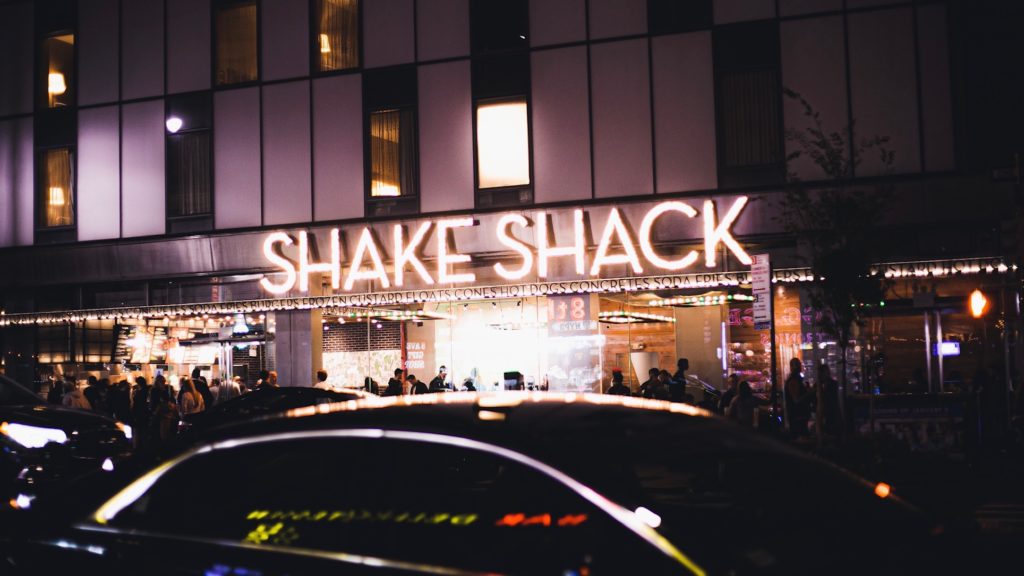 3. Five Guys

This American made burger chain has resonated in the UK since 2013. The concept of Five Guys being named after five brothers from Virginia in 1983. They keep it old school even today to maintain their brand and their love for family. With two locations in Cardiff, they aim to do exactly that. Think of a typical diner you can go to with your family and friends to ravish a burger meal, that's what Five Guys is all about.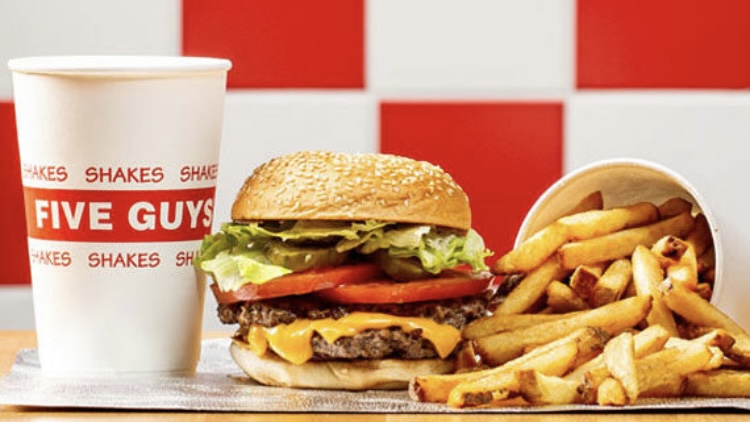 Their menu is standard but pretty impressive in terms of heavy meat burgers, hot dogs, flavoured fries, milkshakes and soft drinks. They have limited options for vegetarians and vegans but they stick to the generations of delivering fresh cheeseburgers and hamburgers. So if you're not a meat lover, this may not be the ideal place for you but if you are, you're in for a treat.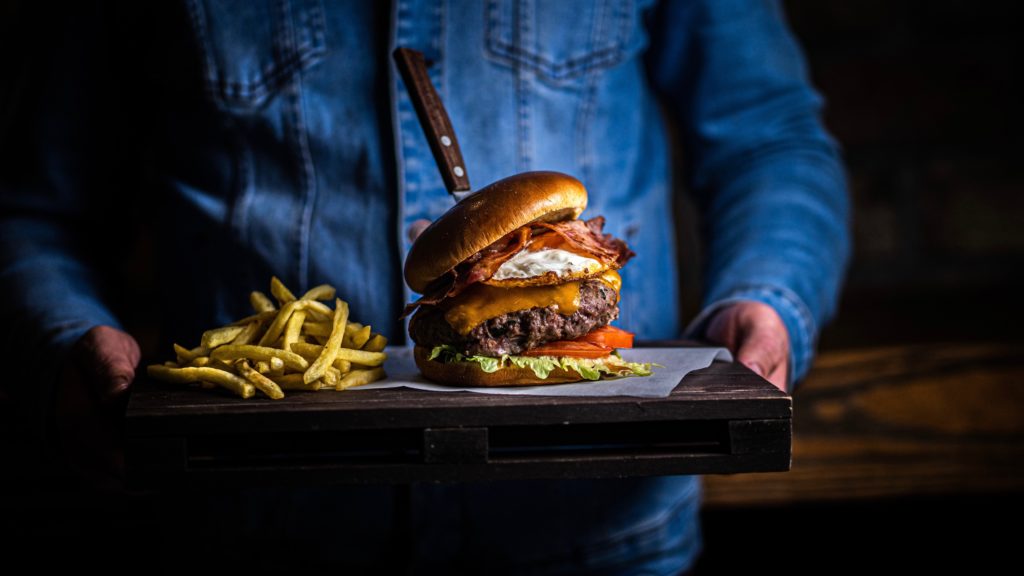 4. The Grazing Shed

Known to be the "No. 1 burger joint" in Wales, this place aims to carry the legacy of making gourmet burgers. They go by the motto, "Super Tidy Burgers" as they use fresh ingredients to make their burgers on spot for an authentic experience. They ensure they serve up high quality burgers giving people their money's worth.

A mix of Asian, Mexican and Indian spices and sauces are added by choice to the burgers to give it a twist. This attracts customers of diverse backgrounds and gives them a chance to feel nostalgic as these burgers give them a feel of home. They have multiple options for vegan, vegetarian, meat and sides that compliment each of the preferences. This fusion of cuisines is what helps them stand out and become the best local burger joint.
5. Bagel and Burger Kitchen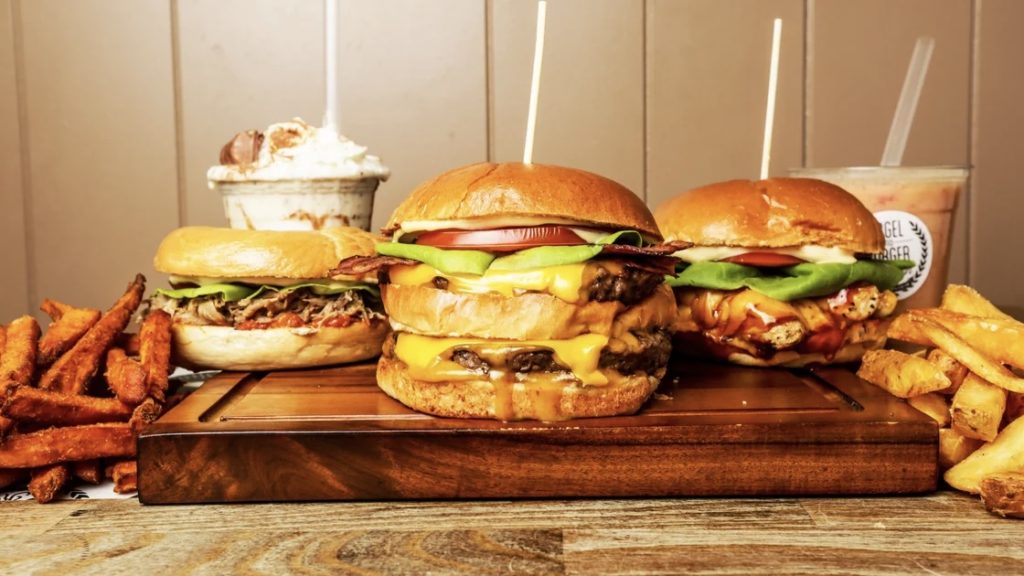 Whoever thought of bagels in the form of a burger is a genius! This bagel and burger place has mastered the art of gourmet burgers in bagels or brioche buns. It maintains a good balance between a quick healthy lunch and a hang out with favourites. Or even for a day to lay back and watch something on Netflix while munching on a bagel or burger from here.

The assortment of add-ons they provide for each burger is quite elaborate. There are over 25 extras to choose from to jazz up your bagel or burger. They offer three types cheese, three kinds of meat and plenty of vegetables letting you build your burger the way you like it. To top it all off, their range of milkshakes and fries make for a perfect meal.