So, your mum's coming to Cardiff? Read our recommendations to give her great memories of your time together in the city.
We know it can be hard to think of things to do when your mum comes to town. You want to impress her and show her the best side of your new home, but you feel completely overwhelmed with options. Keep it simple, and use our guide to the top 5 places to visit with your mum. She'll appreciate it!
1. The Bay (by boat)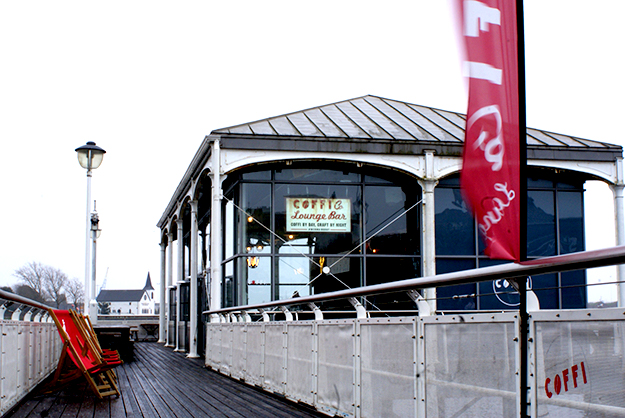 Time: 30 min boat ride each way (+ 1 hour to explore the Bay)
Cost: £4 each way
Yes, it's a bit nippier than Barcelona, but we're sure your mum will appreciate a visit to Cardiff Bay all the same. It's the best place to see a glimpse of the city's past-life as one of the largest ports in the world, whilst leisurely sipping on a coffee. Try out Coffi Co or the Norwegian Church for the best views over the waterfront. For that touch of James Bond-esque glamour, hop on the water taxi in the city centre (next to Cardiff Castle) and be whisked up the River Taff to the Bay. (Okay, it's an aqua-bus not a speed boat, but your mum will still love it, we promise.)
2. Art @ Amgueddfa Cymru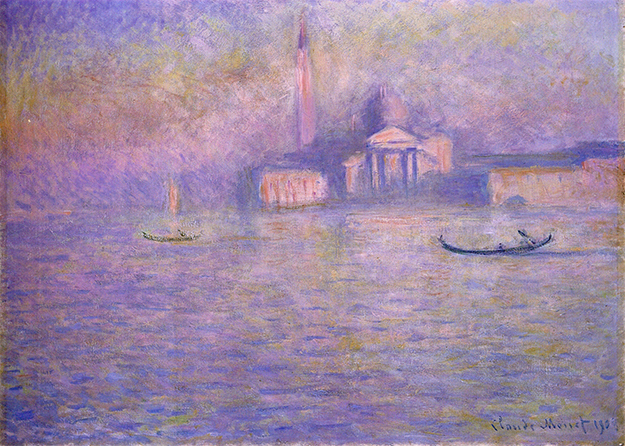 Time: 1 hour
Cost: Free
The Davies Sisters' collection is tucked away in the heart of Cardiff, at the National Museum. It comprises 260 works of art, from Wales and beyond, including work from artists such as Vincent Van Gough, Claude Monet and JMW Turner. The National Museum has free entry and the whole building is worth a visit in its own right, but there is something particularly magical about the Sisters' collection. Even if your mum isn't the biggest art buff in the world, we're sure she'll enjoy a leisurely stroll amongst some of the world's finest artworks. The Museum is open Tue-Fri, 10am-5pm, and you can read more about Gwendolyn and Margaret Davies (and their collection) here.
3. St Fagans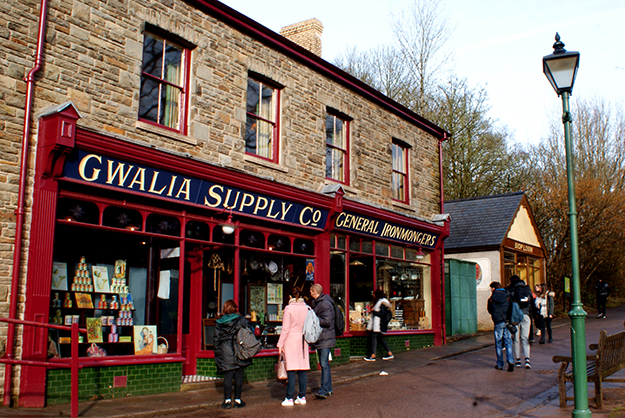 Time: 2-3 hours (+ 30 mins bus ride each way)
Cost: Free (£3.20 return bus ticket)
There is a mystical place in the outer reaches of Cardiff held dear in the hearts of anyone who ever experienced school trips in Wales. That place is St Fagans National Museum of History, and you can show your mum you've fully embraced your new homeland by taking her here. St Fagans is an Elizabethan castle turned open-air museum, whose acres of grounds have been dedicated to preserving centuries of Welsh history. Buildings at risk of being lost forever have been brought brick-by-brick from across Wales and rebuilt here as a village that time forgot. All the buildings are open to look around, and many have Welsh craftspeople eager to talk about what they're up to. You can even have afternoon tea at Gwalia Stores, which has a tearoom, between 10am-15:30pm. Dedicate time to this one, and really lose yourself wandering around the historic dwellings and surrounding nature.
Tip: Grab the 32A bus from Westgate Street to St Fagans (runs every 30 minutes).
4. City of Arcades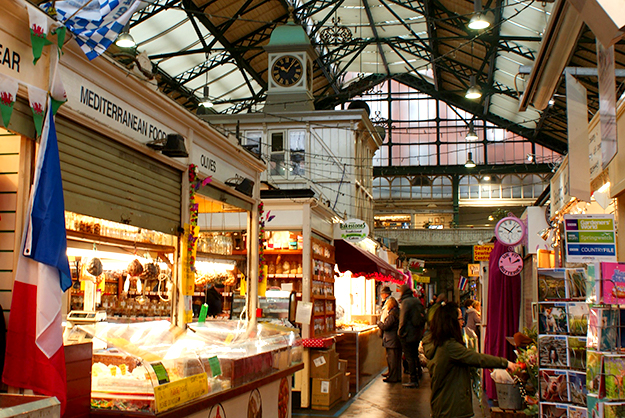 Time: However long you fancy!
Cost: Free
No visit to Cardiff would be complete without a visit to its Victorian and Edwardian arcades that weave through its city centre. There are six in total (highlighted in purple on the map below), plus the Central Market, all built between the 1858 and 1902. If you live in Cardiff, chances are that you've wandered through them at some point, but you may not know just how captivating they can be. There are some great, quirky spots to take your mum along to for a bite to eat. These include Chance & Counters, a board game café with a seasonal menu (including vegan and gluten-free options), and Science Cream, where fresh ice cream is made in front of you using liquid nitrogen. Other great spots for a cuppa, a cocktail, or a bit of shopping are the legendary Wally's Delicatessen and coffee roastery Uncommon Ground, both in Royal Arcade, or Madame Fromage and Rum & Fizz in Castle Arcade.
5. The Castle (and Bute Park)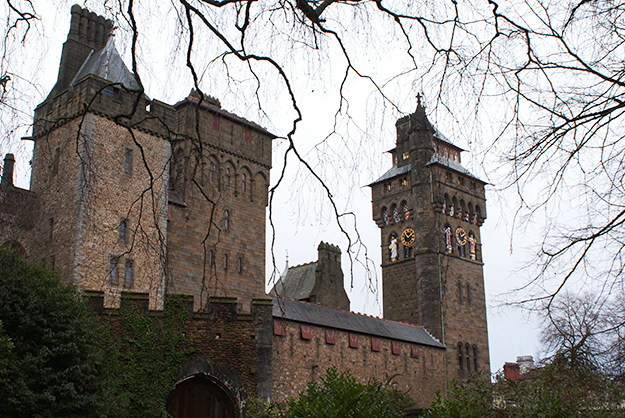 Time: 2-3 hours
Cost: Adults – £13 (free for holders of a castle key)
Last but not least, the beating heart of the city, Cardiff Castle. Really impress your mum by pulling out your key to the castle (anyone who lives or studies in Cardiff is eligible), which gives the holder free access. Although every man and his dog in Cardiff has stepped foot through the castle's ancient walls, you can impress your mum by taking her visit to the next level and showing her sights not even the locals have seen, such as the Arab Room, rooftop gardens or the Second World War-era tunnels. Also make sure to check out the surrounding Bute Park and its landscaped gardens, and keep an eye out for the Gorsedd stones on the other side of the castle moat.
.embed-container { position: relative; padding-bottom: 56.25%; height: 0; overflow: hidden; max-width: 100%; } .embed-container iframe, .embed-container object, .embed-container embed { position: absolute; top: 0; left: 0; width: 100%; height: 100%; }