As students, you might live on a student budget, but this shouldn't prevent you from travelling. Here are the seven cheapest destinations you can fly to from Cardiff.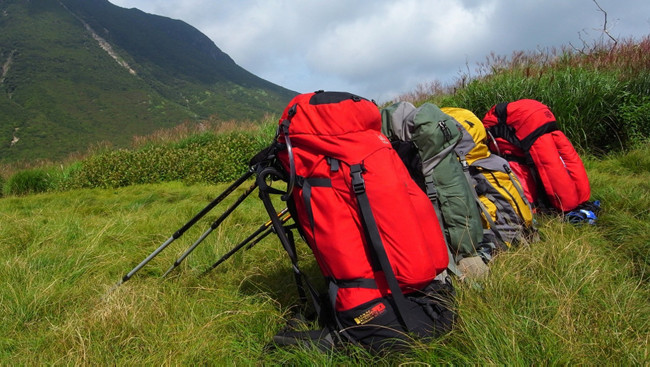 Everybody says that your student years is the time where you should travel and explore the world. However, with constant deadlines, the sense that your whole future depends upon an essay grade and of course your limited student budget, travelling might seem like a distant dream.
"Extended foreign travel takes people outside of their comfort zone. Travelers have to adapt to new people and new cultural practices. The more they engage with new people from different countries, the more it increases their openness. Travelling also helps people to gain perspective on life, which increases their emotional stability," said Art Markman, a psychologist at the University of Texas, to Psychology Today.
Fortunately, the cost of air travel is getting lower year by year, which means that students can travel the world and add valuable experiences to your academic skills.
We did some research and found the seven cheapest round trips you can take from Cardiff during the Easter break (24 March-15 April).
7. Paris – France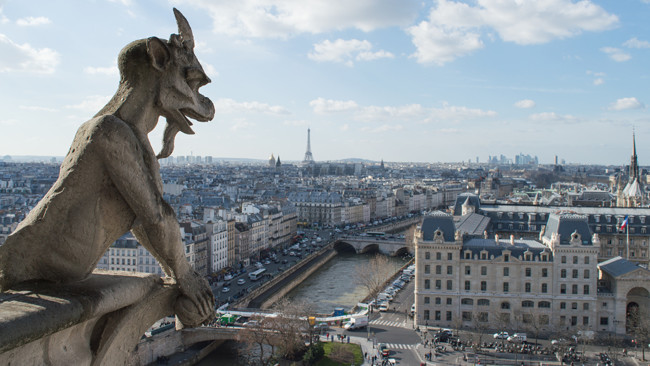 Average ticket price: £71
If you asked any person at any place on earth (even Parisians) to tell you their top ten dream-destinations list, I'm sure Paris would be among them.
The French capital is known for its stylish inhabitants, haute cuisine and sometimes its high prices…
Students need not worry. Since 2000 Paris' national museums (yes, the Louvre too) open their doors to the public for absolutely no charge.
Also, the prices for the world famous French crepe vary from 3-7 euros.
I guess nobody would say no to subsisting on crepes for a week.
6. Berlin – Germany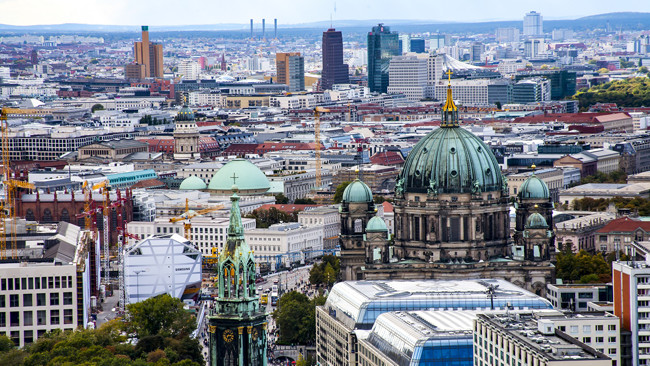 Average ticket price: £70
Berlin, one of the most interesting and diverse cities of the continent. While walking its streets you will encounter artists, businessmen, hipsters, activists, foreigners, drag queens.
Europe's second's most populous city (soon to be first, as 51,9% of people in Britain have decided) can truly be a home to everyone.
Whether you want to visit Kreuzberg for the independent cafes and restaurants, flea markets, galleries and exhibitions, Potsdam for shopping or Mitte for its astonishing museums, one thing is certain, in Berlin you won't run out of options.
Oh, also the authentic Turkish donner kebabs taste much better, after a night out, than the ones we eat in Britain.
5. Milan – Italy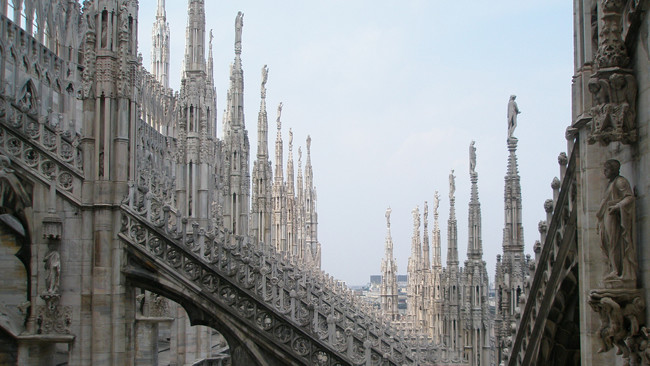 Average ticket price: £70
When non-Italians hear about Milan, the first things that come to mind are style, shopping, football and the piazza del Duomo.
With a wardrobe more Primark than Prada, us students might feel a bit intimated among the well-dressed inhabitants of the fifth most populous city in the EU.
If you want to save money on your other expenses to visit some of the boutiques, you can do it by buying a blochetto for 13.80, which is a ten-pack of tickets which you can use in all the city's transportation systems interchangeably.
Also, it would be a good idea to stock up on stuzzicchini, which are free appetizers that you get after you order a drink during the daily bars' happy hours around 6pm-7pm.
4. Edinburgh – Scotland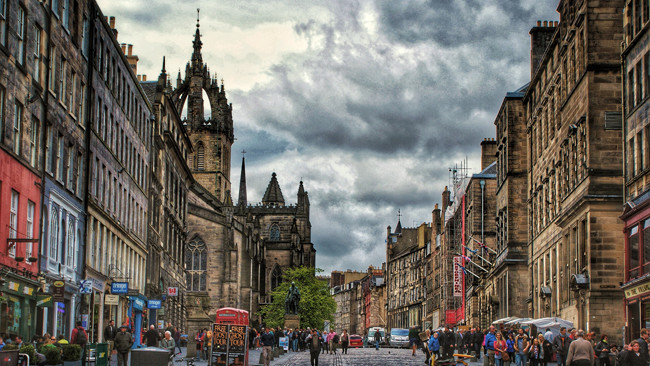 Average ticket price: £60
Edinburgh, London of the north.
Edinburghians, Edinburghers or whatever they prefer to be called, might get a lot of slack from Glaswegians for being posh but they can boast that they live in one of the most beautiful cities in the UK.
The architecture of the Scottish capital's city centre is really unique and fully deserves its status as a UNESCO World Heritage Site. Edinburgh's main attractions are the Edinburgh Castle which stands upon the plug of an extinct volcano. According to historians "it is the most besieged place in Great Britain and one of the most attacked in the world."
Although, the £13.60 entrance fee might be a bit pricy for students, there are still plenty of exciting free stuff to do while in Edinburgh.
The National Museum of Scotland which has no admission fee is, in my opinion, one of the best museums of the country. If you're ready for some walking, make sure to visit Calton Hill which hosts seven of the city's great monuments.
Don't leave the UK without visiting Edinburgh!
3. Belfast – Northern Ireland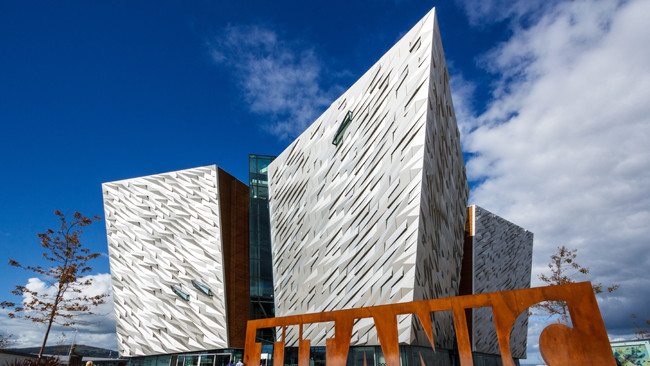 Average ticket price: £60
Especially for non-British students Belfast is a great (and economic!) opportunity to experience a different part of Britain and delve deeper into the country's culture while spending just about an hour on the plane.
The city's troubled history will certainly give you more perspective on the foundations of modern Britain.
If you're interested in history, why not try a tour at Crumlin Road Gaol, a former prison, and hear about the history of the site from when women and children were held within its walls through to the political segregation of republican and loyalist prisoners.
2. Tenerife – Spain
Average ticket price: £57
Although snow works well on Instagram, in reality it makes daily life difficult (especially that part of life where you have to get out of bed to get ready for your lecture).
If you want to get an early taste of the upcoming summer, you can fly to Tenerife for only £57.
The largest and most populated of the seven Canary Islands boasts not only some of the best beaches in the world but also has a volcano. Teide is the third largest volcano in the world from its base and is visible from most parts of the island.
Although Tenerife politically is part of Spain, geographically it is in Africa. This explains the landscape which resembles North Africa more than Europe or the Mediterranean.
So, for under £60 you have the chance to travel to another continent.
1. Dublin – Ireland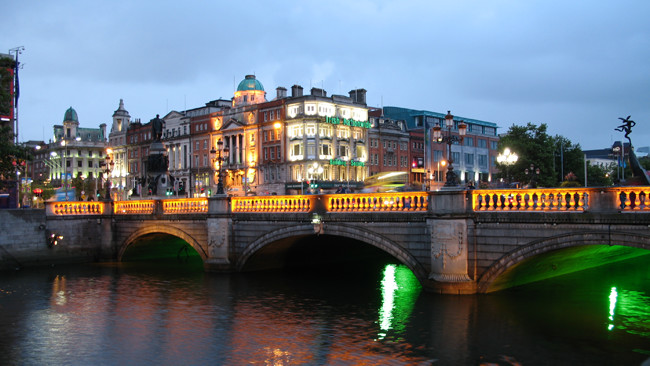 Average ticket price: £45
Although not exactly exotic, the capital of Ireland tops our list as the cheapest place you can travel to from Cardiff.
If you're a student, it is highly possible that your favourite activities will revolve around alcohol, so in Dublin you'll feel at home.
Some of the city's most popular attractions have to do with beer. The Temple Bar is quite possibly one of the most iconic bars in the city, with tourists flocking from all over the world to have a drink inside its famous walls.
If you're feeling blasphemous, you can have a drink at The Church, which until 1964 was known as St. Mary's cathedral.
Last but not least, the Guinness Factory, a must for every tourist (fun fact: its interior is designed to look like a pint of Guinness and is known to be the largest pint in the world).
If you don't feel like drinking, the Irish Film Institute, the Gallery of Photography and Trinity College's beautiful library are all great (and free) choices for students to visit.