Gaining a snapshot of how body art is created at the studio in Cathays
.
Valkyrie Tattoo Studio creates custom artwork in their style from the ideas of its customers. The studio moved to a bigger location last year and now has three artists, satisfying the local customers' focus on modern designs and specialist techniques.
We will follow Craig as he gets his vision tattooed on his body. Craig works in East Africa for an NGO that assists food distribution in war-torn areas. He got his first tattoo when he was 16 and uses his body art to express his journey through life.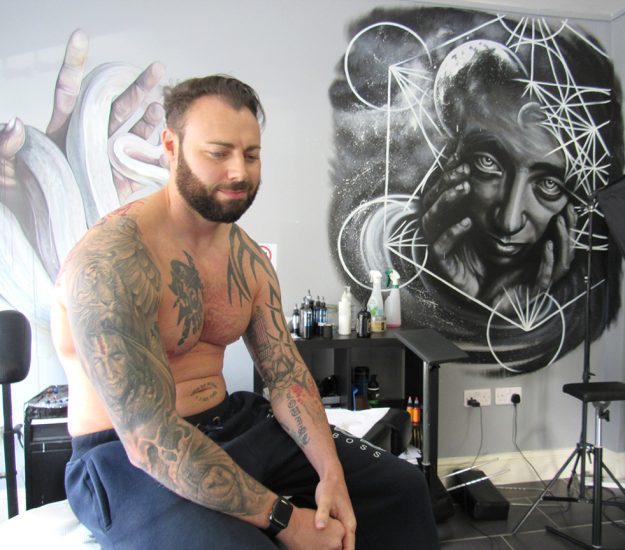 Alongside his career Craig is a Shaman and today has decided to get a tattoo of his spirit animals. "Getting them tattooed on my body is my way of showing gratitude to them for the dedication they have put into walking beside me."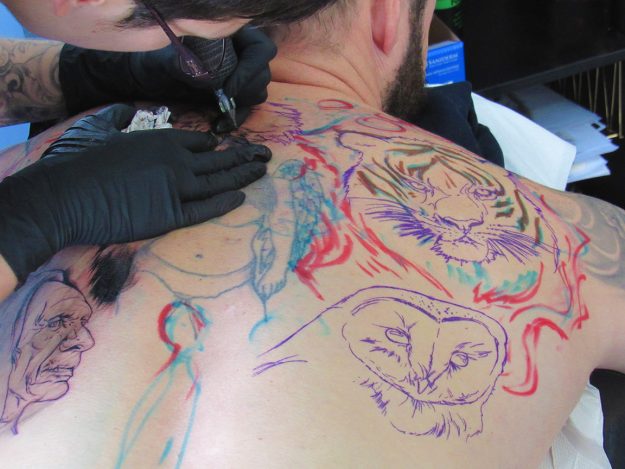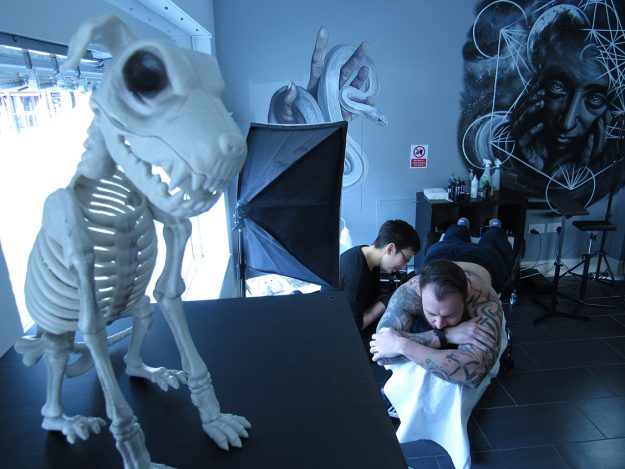 Just across from Craig sits Kayleigh who was inspired to get a tattoo from the film True Romance and hasn't looked back since.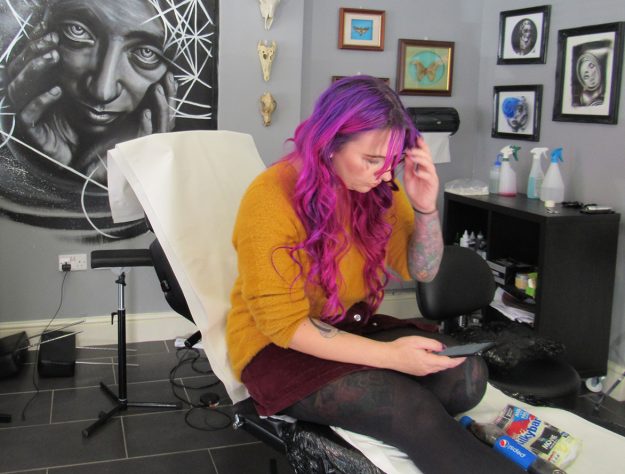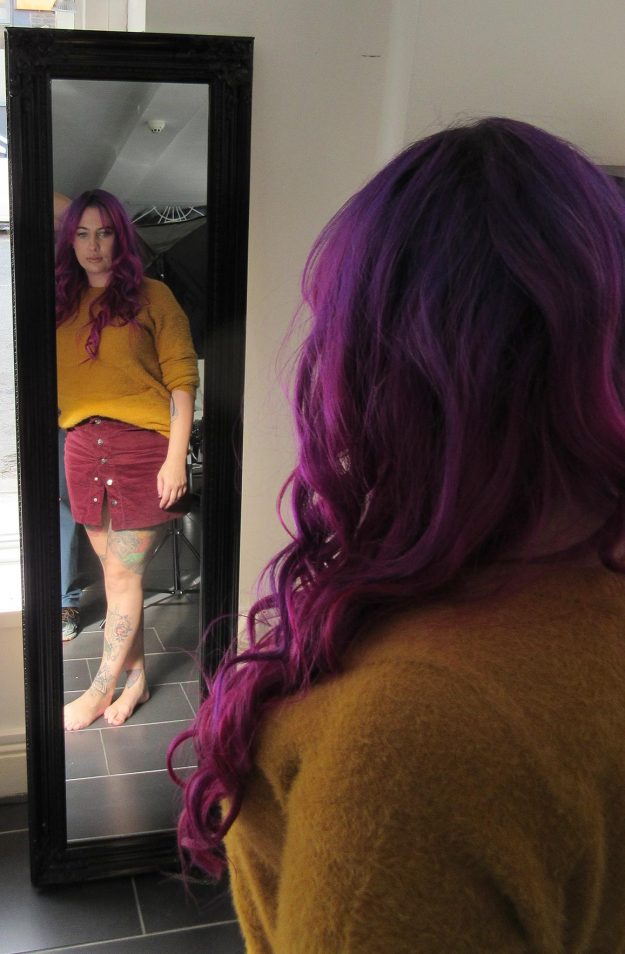 Justin established the studio in 2013 and has 18 years of tattoo experience under his belt. He has no aspirations for a business empire, instead he just wants to draw on people more!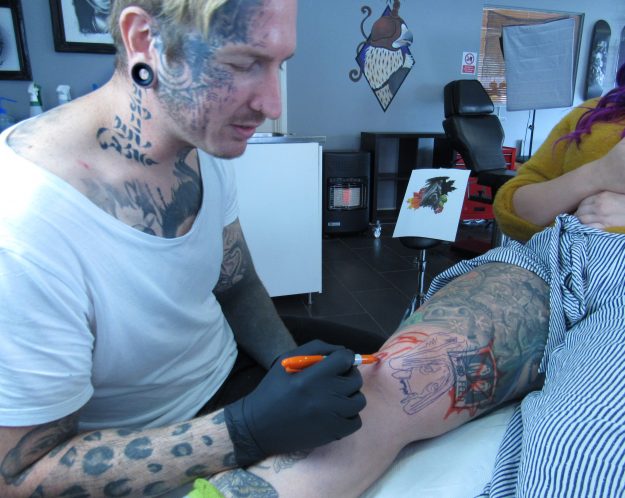 Anyone can come along to the studio for a consultation, the team are always happy to discuss your ideas.